'We Shot Down MH17,' Says Pro-Russian Soldier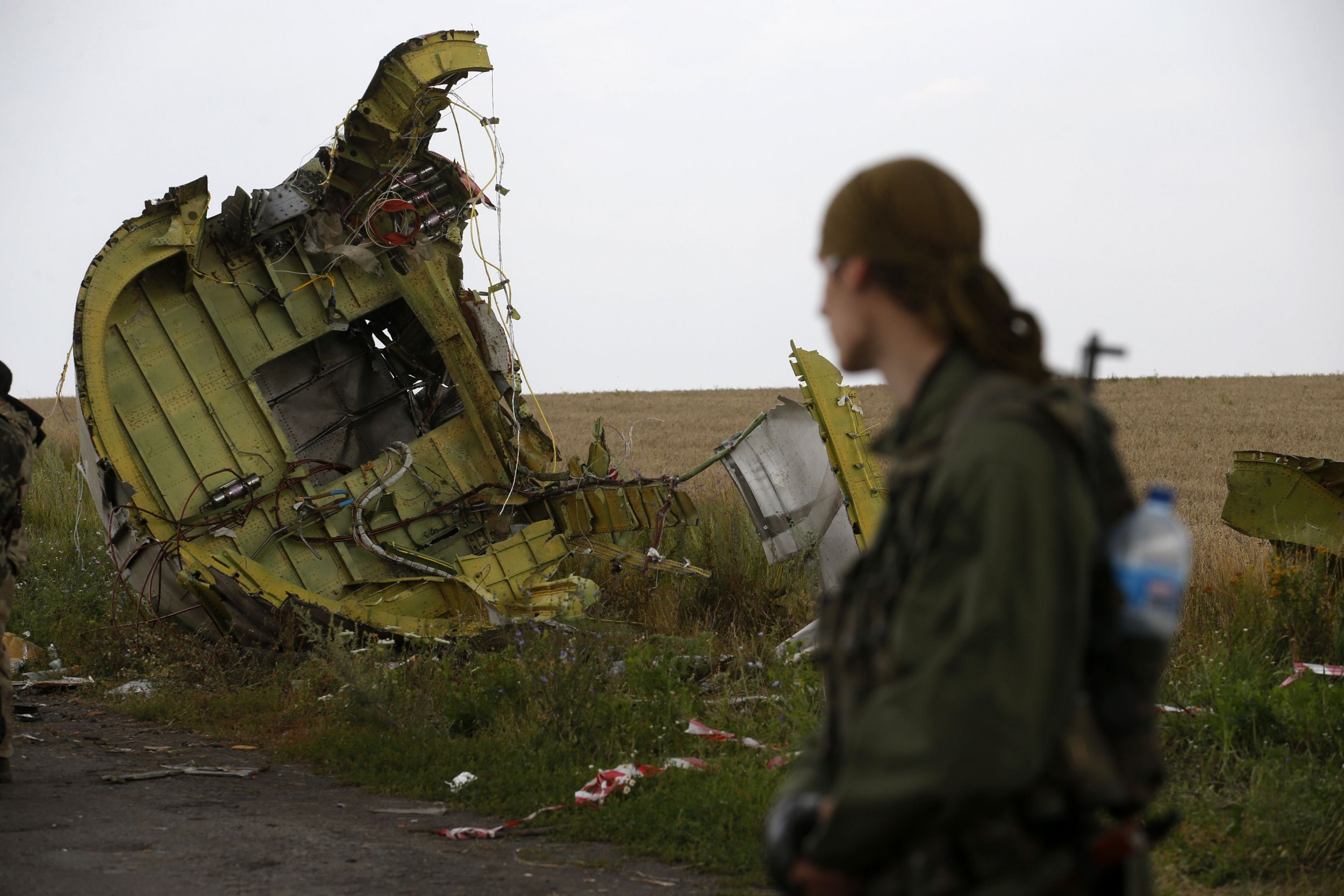 A pro-Russian militant has admitted his unit shot down Malaysia Airlines flight MH17, Italian Newspaper Corriere della Sera has reported. The interview confirms pro-Russian forces mistook the passenger plane for a military one and were told to prepare to engage pro-Ukraine soldiers on the ground.
"'We've just shot down one of the Kiev Fascists' planes', they told us, warning us to take care because at least some of the crew had reportedly baled out," the source told Corriere della Sera, at the Torez railway station, at which the bodies of the plane crash victims were held before departing for Khakiv, Ukraine.
"My men and I were looking for parachutes on the ground and in the trees."
"Underneath I found the body of a little girl, who can't have been more than five. She was lying face down. It was awful. That was when I realised it was a civilian plane. Not a military one."
The separatist source is a 31-year-old soldier in the Oplot paramilitary unit, the Italian newspaper said, which has been tasked with guarding the crash site ever since the plane was brought down on 17 July.
Today's reports from Torez come five days after separatist leader Igor Girkin initially claimed responsibility for bringing MH17 down on social media, believing it to be a Ukrainian fighter jet.
"In the vicinity of Torez, we just downed a plane, an AN-26. It is lying somewhere in the Progress Mine. We have issued warnings not to fly in our airspace," he posted on Russia's most popular social networking site. The post was deleted shortly after.
The following day further evidence emerged that separatist forces were behind the downing of MH17 as Ukrainian Security Forces released what they claim to be an intercepted recording of two separatist militants admitting to shooting down a civilian plane.
Malaysian Airlines flight MH17 from Amsterdam was brought down outside Donetsk on 17 July, carrying mostly Dutch nationals. All 298 passengers have been confirmed dead, with the bodies yet to be returned to their families.
The first flight carrying remains from the 298 is expected to arrive in the Netherlands this morning.