Why Grass Tennis Courts Matter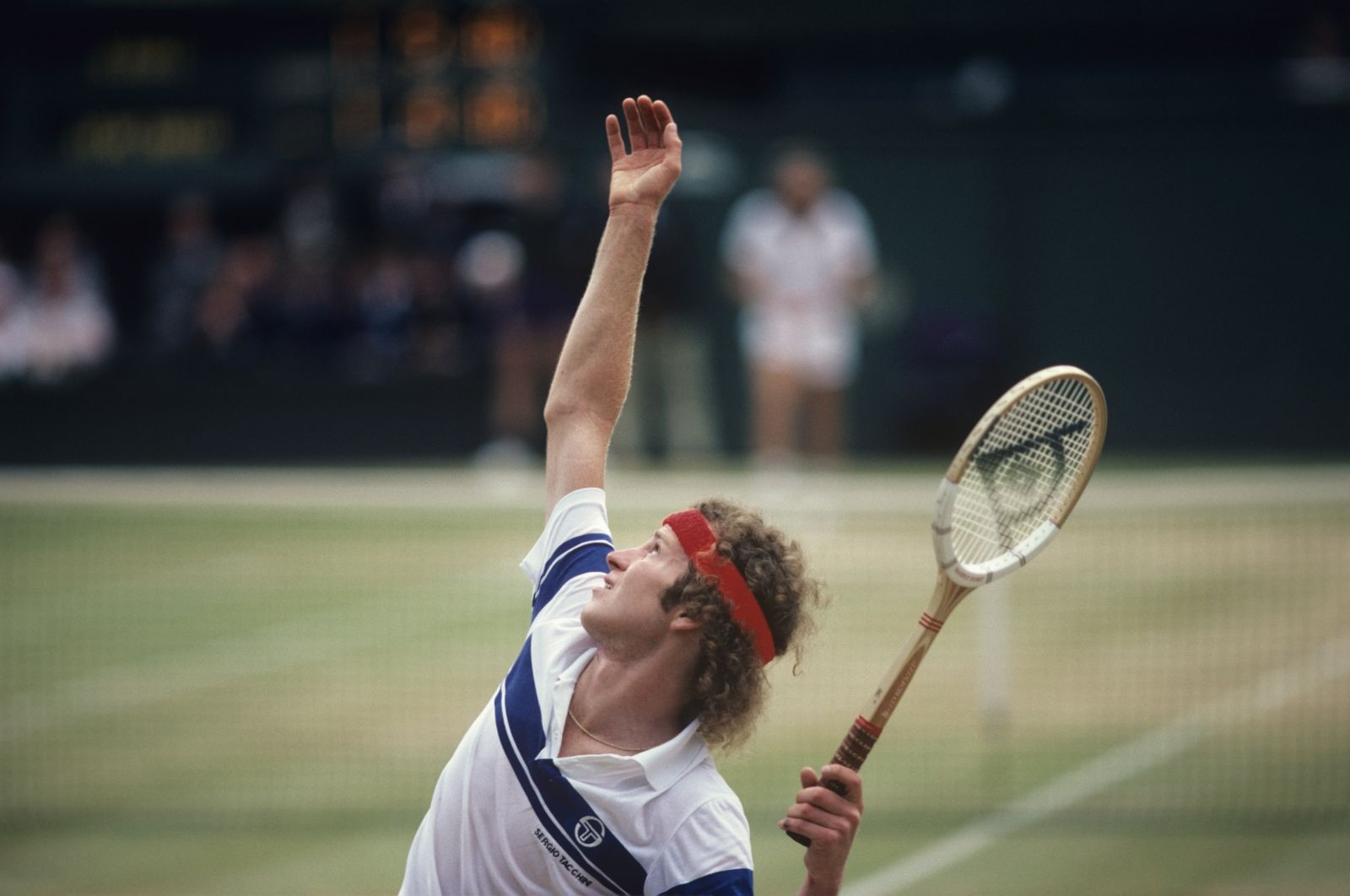 Grass court tennis is a slowly vanishing art. At my own tennis club in west London, a long war of attrition is being waged against the grass courts: one recently fell victim to astroturf; just three remain. In the professional tennis world, grass is seen increasingly as an anomaly and an anachronism; Wimbledon survives as the last grand slam tournament played on grass (the Australian Open was played on grass until 1987 and the US Open until 1974); recently the Aegon championship (formerly Stella Artois) played on the immaculate turf of Queen's Club in London was upgraded; but the grass season is the shortest section of the tour and has, apart from Wimbledon, the least prestigious tournaments.
If both professional and amateur tennis players are turning against grass, the reason could be that it resists the highly trained, techno-scientific nature of the modern game. Nowadays young players are coached to produce endless identical pounding groundstrokes, usually with heavy topspin. This demands a high degree of predictability of bounce. Grass has always had an element of the unpredictable – it is after all a natural living substance – and calls for improvisation and sleight of hand as well as physical power. There is more about it of art than science.
Grass is a surface where the old-fashioned handshake or eastern grip retains certain advantages. The slice – on both wings – is more effective on grass than on other surfaces and the grip-change is much easier using the handshake grip than the modern western one. Grass courts have never been the natural domain of the baseline grinder (the bionic Björn Borg is a partial exception); volleying, another vanishing art, at least in its most refined manifestations, is more important on grass than on any other surface.
There always seemed to me to be an element of justice in the strange fact that Ivan Lendl, the most relentless baseliner of his era, never won Wimbledon. He reached the final twice but was undone by more natural grass court players whom he tended to dominate on other surfaces.
Let me return to my analogy with art. Grass court tennis is beautiful; the setting itself is aesthetically pleasing (red clay has its attractions but what synthetic surface could compare with grass's subtle elasticity and ability to absorb heat?), and the surface elicits a special kind of beauty and grace from the player. Playing on grass returns you not just to the origins of the game, whose official name after all is lawn tennis, but beyond that to the primal, paradisal world of earliest childhood play where there is no greater delight than to run and tumble on the greensward.
The obvious point of reference is Roger Federer, who though brought up on clay courts in Switzerland regards grass as his best and most successful surface. Federer is the most natural grass court player of his era, the one most attuned to improvisation and sleight of hand. He has said that he admires his nemesis Rafael Nadal but could not bear to play every point the same way. The two stop volleys Federer manufactured to break Andy Murray's serve – and his spirit – in the second set of the 2012 Wimbledon final would not have been produced, or even imagined, by any other player.
But grass court tennis as an art did not begin and I hope will not end with Federer. Its history includes the graceful backhand slices of Evonne Goolagong, Steffi Graf and Ken Rosewall and the quicksilver reactions and improvisations of Ilie Nastase and John McEnroe. Beyond that it is an art that can be practised by amateurs as well as professionals. In some ways grass better suits amateurs; a shortcoming of the professional grass game is the undue dominance of huge servers.
Our club comes alive in a special way in the precious weeks when the light is long and the grass, seeded, scoured and rolled over winter and spring, suddenly glows in the brief brightness of an English late May, June and July. People seem to smile and laugh more; we recover the animal instinct and joy of a dog let off the leash.