We Should Not Sell Warplanes to Pakistan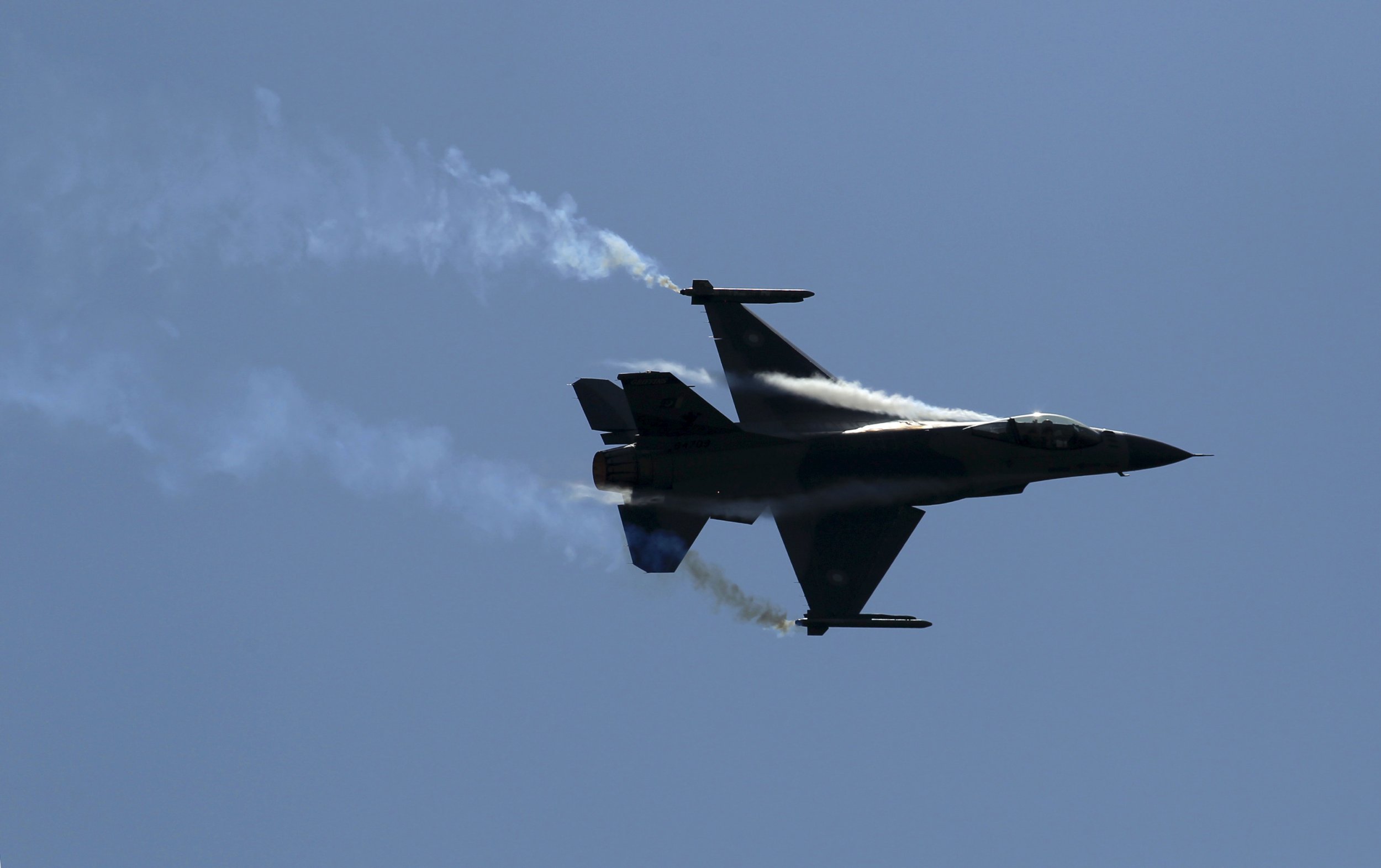 This article first appeared on the American Enterprise Institute site.
At India's flagship Raisina Dialogue on March 2, Admiral Harry B. Harris Jr., the commander of U.S. Pacific Command, gave an impassioned if somewhat saccharine speech about the importance of U.S.-India cooperation and freedom of the seas.
Not reflected in his prepared remarks was his answer to a subsequent question regarding the forthcoming sale of F-16 fighters to Pakistan. He simply avoided the question with some blanket language about how U.S. policy isn't a zero-sum game, rather than explain or defend the Obama administration's decision to sell Pakistan advanced fighter jets.
The reason Harris avoided the question is simple: While President Barack Obama and Secretary of State John Kerry may want to provide Pakistan with new fighters, the notion of giving fighter jets to a country that sheltered Osama bin Laden and supported a proxy extremist and insurgency campaign against U.S. forces in Afghanistan should be anathema to policymakers.
Yet Kerry has defended the sale, arguing:
The F-16s have been a critical part of the Pakistani fight against the terrorists in the western part of that country, and have been effective in that fight. And Pakistan has lost some 50,000 people in the last years, including troops, to the terrorists that are threatening Pakistan itself.
As Georgetown University's Christine Fair, my co-panelist at the same dialogue, puts it, that's like rewarding the arsonist who burns down his own house and then launches a go-fund-me campaign.
The simple fact is that Pakistan doesn't need F-16s to counter terrorism; it needs F-16s to mount attacks against India. The best strategy to help Pakistan counter terrorism would instead be some tough love, withdrawing military assistance and augmenting India's qualitative military edge until such a time as Pakistani authorities—and especially Pakistan's intelligence service (ISI)—stop supporting the Taliban, Lashkar-e Tayyiba and a host of other extremist groups.
There's a shell game going on in which Pakistan demands aid because of the threat posed by Islamist radicals, but then the ISI supports many of those same radicals in order to win a greater payoff.
It's time to stop rewarding bad behavior, stop providing Pakistan with weaponry it could use against India and start holding its feet to the fire instead. At the very least, Senator John McCain, chairman of the Senate Armed Services Committee, is right to suggest that Congress should hold hearings before the sale of F-16s to Pakistan goes though.
Michael Rubin is a resident scholar at the American Enterprise Institute and a former Pentagon official. His major research areas are the Middle East, Turkey, Iran and diplomacy.