We Spend 65 Cents For Every Child Facing Poverty and Violence—It Is Not Enough | Opinion
Every day, millions of children around the world are victims of violence. Deprived of the protection of community, school and family, they are at serious risk of abuse at the hands of slavers, traffickers, armed groups and others who look to exploit them.
At present, around 535 million children—a quarter of the world's child population—are living in fragile states, affected by natural disasters, epidemics and other emergencies. More than half of these live in countries affected by conflict and around 50 million are on the move worldwide, having been uprooted from their homes.
Just to cite a few examples: in the Democratic Republic of Congo (DRC), 13.1 million people—60 percent of which are children—need humanitarian assistance, 3.4 million children have no access to education and 400 schools have been attacked in the Kasai region alone. In Somalia, 2.8 million children need humanitarian assistance, while in war-torn South Sudan, 1.1 million children need food.
But while research has shown that inaction on child violence results in huge costs to governments worldwide, very little is spent on protecting children. A 2014 report by the Overseas Development Institute (ODI) and ChildFund Alliance showed that the global costs of physical, sexual and psychological violence against children is between $2 trillion and $7 trillion per year, up to 8 percent of global GDP.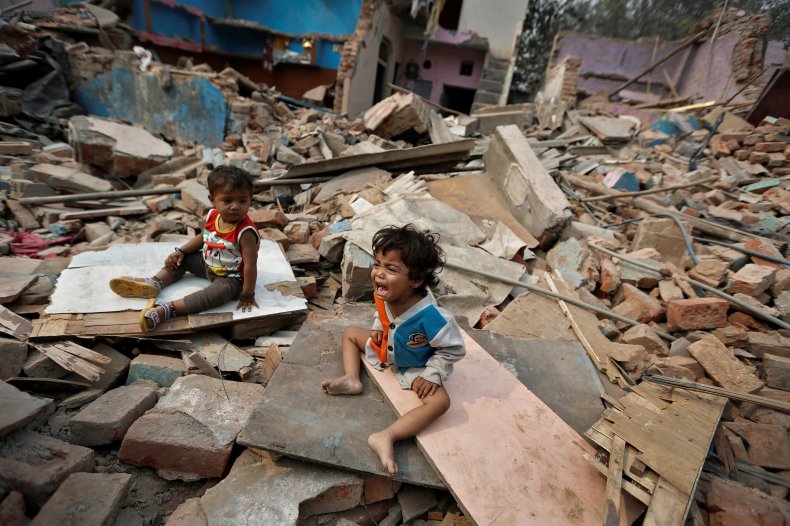 Yet, globally, less than one per cent of the official development assistance (ODA)—an average of $0.65 per child—is spent on ending violence against children. In April, Britain's International Development Secretary Penny Mordaunt said that the U.K. was still committed to spending 50 percent of its aid budget on fragile states.
But while we welcome this and hope that other countries follow suit, we are concerned that yet again, protection of the most vulnerable children has not been made a primary focus. The key in any pledge of funding is that it needs to translate into actual support for the most vulnerable children. Children are the next generation and if they are neglected and their lives are at risk, then they will not be able to thrive and reach their full potential. They may survive, but will they be able to live life to the full?
Any aid, whatever government department oversees it, should prioritize the most vulnerable children and their needs, rather than being used to serve national interests. Aid must be implemented according to international development standards, and have the full engagement of civil society, including those who are at risk of being marginalised such as children. Only this will allow aid to provide results for the world's most vulnerable children.
Sarah Pickwick is senior conflict adviser at World Vision U.K.