We Spend $9 Billion on Halloween. And a Miserable $1.5 Billion on World Hunger
This article first appeared on the History News Network.
The National Retail Federation says Halloween spending on candy and costumes will reach 9.1 billion this year.
To put that in perspective, the U.S. Food for Peace program, which fights world hunger, normally gets around 1.5 billion in funding a year.
The U.S. McGovern-Dole program, which feeds hungry school children overseas, might get 200 million a year from Congress.
Now imagine if even just a portion of that 9.1 billion from Halloween went to feed the hungry. The ghost of Halloween's past tells us it can.
Back during the Great Depression the Chicago Tribune started The Hungry School Children's Fund. Families were struggling for food amid the poverty from the historic economic tragedy. The Tribune's fund provided free lunches to needy children at school.
One Halloween the Tribune published an appeal stating that hungry children "would like better than all the Halloween parties in the world one good hot lunch." The newspaper asked its readers, "When planning for that Halloween party cut down a bit on your expenses and send the difference to the Hungry School Children's Fund."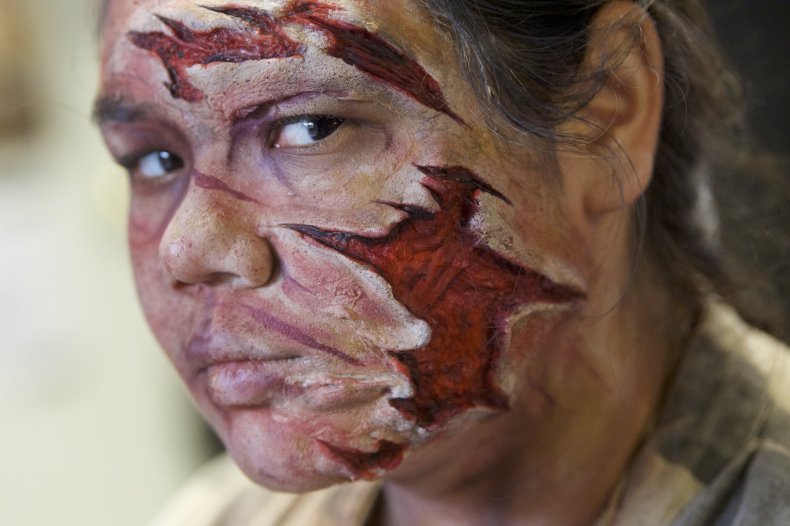 The Fund was an amazing success providing free school lunches to children in Chicago, one of the forerunners to our National School Lunch Program.
In 1950, a Halloween appeal called Trick or Treat for UNICEF was started, to benefit the UN Children's Agency. Children would bring around collection boxes for people to place donations instead of candy. In 1979 UNICEF Trick or Treat was used to feed Cambodians suffering in famine.
Representative Michael Barnes of Maryland helped encourage the Halloween donations, inspired by a letter he received from a child. The letter said: "I have read in Time Magazine that people are starving in Cambodia. As my congressman, could you please help them? Please vote to send more money for food." The child sent a dime enclosed with the letter.
Barnes noted the American people's history in "exceeding their government in compassion." That compassion is needed today to support UNICEF, which is helping feed malnourished children in war-torn Syria and many other countries. This year the donation beneficiaries will include hurricane ravaged Puerto Rico.
Halloween can help feed the hungry, if we have imagination. Ohio's Burwinkel Farms, for example, is offering This Bar Saves Lives as part of their Halloween festivities. Every purchase of this granola bar leads to a donation of Plumpy'Nut, an enriched peanut paste fed to severely malnourished children in developing countries. Actress Kristen Bell of Frozen helped start This Bar Saves Lives.
A Rhode Island based company, Edesia, produces the Plumpy'Nut and the charity Against Action Against Hunger distributes it. They are currently using the Plumpy'Nut donations to feed children in South Sudan and Somalia, two countries threatened by famine because of war. Action Against Hunger is also feeding malnourished children Plumpy'Nut in the Democratic Republic of the Congo.
Spokesperson Anjala Illemassene says: "the needs in these countries remain high, and we tend to use it up quite quickly."
As this year's Halloween arrives there are four nations (Yemen, South Sudan, Somalia, and Niger) threatened with famine. Syria, Iraq, Haiti, Mali, Ethiopia and many other nations are also suffering with severe hunger. Relief agencies do not have enough resources to meet the challenge of the worst global hunger emergency since the WWII era.
If everyone made fighting hunger a part of their Halloween festivities, think of what a difference it could make.
What if trick or treaters collected donations for an imaginary guest, one of the world's hungry, and made a donation to the World Food Program, Catholic Relief Services, Save the Children, Mercy Corps and UNICEF who are fighting hunger overseas. What if you collected a canned good for your local food bank too?
Let's make our own Halloween history against the world's scariest threat: hunger. Think of ways you can fight hunger as part of the trick or treat celebration this year. Sharing with those less fortunate is the best way to enjoy Halloween.
William Lambers is an author who partnered with the UN World Food Program on the book Ending World Hunger.