Last week, four Republican and two unaffiliated voters in Colorado filed a lawsuit to bar former President Donald Trump from appearing on the ballot because he is disqualified from public office under Section 3 of the 14th Amendment for engaging in the Jan. 6, 2021, insurrection. Our clients brought the case under a Colorado state law that allows eligible voters to sue to ensure only qualified candidates appear on ballots. The process to challenge candidate eligibility is used frequently in Colorado and requires a state court judge to hold a hearing, where both sides can present witnesses and evidence about whether the candidate meets the qualifications to hold office. This case will use that same process to determine whether Trump's actions on and before Jan. 6 disqualify him from the ballot under Section 3 of the 14th Amendment.
Section 3 of the 14th Amendment, also known as the Disqualification Clause, was adopted after the Civil War and disqualifies from office anyone who swore an oath to support the Constitution as a federal or state officer and then engaged in insurrection or rebellion against it, unless Congress removes the disqualification by a two-thirds vote.
Unlike the pending criminal charges against Trump, the lawsuit filed last week is a civil case to enforce a qualification for the office of the presidency. It is separate from these criminal cases, and disqualification under Section 3 of the 14th Amendment does not depend on a criminal conviction. Our team, which includes Colorado's former solicitor general, the state's top election lawyers and seasoned trial attorneys, is confident that the evidence will show Trump is disqualified from holding further office.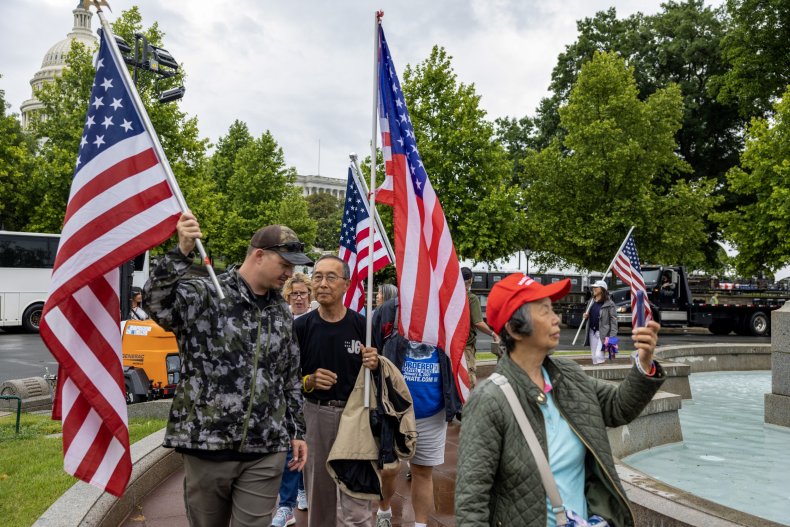 State courts have enforced the Disqualification Clause before. Since its ratification in 1868, at least eight public officials have been disqualified and barred from public office. Most recently, a New Mexico judge applied it in September 2022 to remove New Mexico Otero County Commissioner Couy Griffin from public office and bar him from holding office again because he engaged in the Jan. 6 insurrection. Like the plaintiffs in that case, our clients are using state law to enforce the United States Constitution against Trump.
Each state in the United States, plus the District of Columbia, has excluded candidates who do not meet eligibility requirements from appearing on the ballot. Legal action to bar Trump from the ballot is no different. For example, during the 2012 presidential election Abdul Hassan was not allowed on the ballot in Colorado because he was not a natural-born citizen as required by the Constitution. In California, Peta Lindsay was excluded from the 2012 presidential primary ballot for not meeting the Constitution's minimum age requirement.
Our clients have the right to bring this lawsuit to enforce Donald Trump's disqualification under Section 3 of the 14th Amendment and Colorado law. Allowing him to remain on the primary ballot in Colorado would disenfranchise Republican and unaffiliated voters because an ineligible candidate may take votes away from the Republican candidates they support, and the Republican Party may select a candidate for president who cannot serve that role. Just like how allowing a presidential candidate on the ballot who is not 35 years old or has already served two terms as president, if the ballot includes Trump, it will prevent the election from reflecting the voters' choice among eligible candidates.
Sean Grimsley is a founder of Olson Grimsley and an experienced trial lawyer who has worked as a federal public defender, Deputy Chief Counsel of the Presidential Commission investigating the Deepwater Horizon Oil Spill, and Special Assistant Attorney General for the State of Colorado investigating the Aurora Police and Fire Departments.
Eric Olson is a founder of Olson Grimsley and the former Solicitor General of Colorado who was lead counsel on five merits cases before the U.S. Supreme Court and as a trial lawyer has tried major cases to verdict in seven states.
Nikhel Sus is Director of Strategic Litigation at Citizens for Responsibility and Ethics in Washington (CREW), where he specializes in litigation focused on government accountability, transparency, and ethics. He previously served as a trial attorney at the U.S. Department of Justice and as a government and regulatory litigator at a leading international law firm.
The views expressed in this article are the writers' own.