'We Thought It Can't Get Worse, but It Did': Family Dog Kidnapped for Ransom Money Found Shot Dead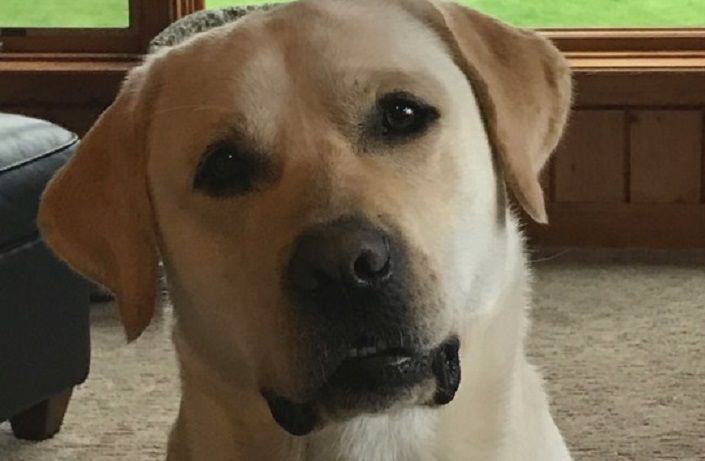 A family in Delano, Minnesota, has been left devastated after their dog, who was kidnapped for ransom money several weeks ago, was found shot dead.
Lou, a yellow Labrador retriever, had been missing since December 21, 2017. The Davis family put up flyers offering a reward to anyone who could find their beloved pet, reports Fox 9.
Around one month later, the family received a call from a man who said his name was Kevin, claiming he had their dog. However, instead of offering to return him, the man harassed the family with a series of threatening phone calls demanding money.
The family said the caller also changed his mind a few times about wanting $1,200 ransom payment because he was on probation and didn't want to get in trouble with police.
After further negotiations, a drop off for the money was arranged, but the dog was still never returned. After more than two months, the family received another phone call from an ice fisherman on a lake outside Buffalo, Minnesota, saying he had found Lou.
"We just kept thinking it can't get any worse, it can't get worse, but then, it did," owner Jason Davis told KARE.
The dog had been shot twice. It appeared to have been placed on the island in an attempt to get rid of the body, rather than it being where he was killed.
"That's a sunken island and the guy who put that body there knew he would be underwater come spring," Davis told Fox 9.
The family said they still haven't given up attempting to track down whoever took the dog and extorted money from them and have hired an independent bounty hunter with the U.S. Fugitive and Recover and Extradition.
"I don't feel safe in this community until he's caught," Davis said. "If he can do it to a dog, he can do it to a human."
While appealing for help to find Lou, the Davis family broadcast a disturbing phone call on Fox 9 from Kevin in which he threatened he would kill the dog a month after it was reported missing.
"I've decided to run your dog over so it's a bag of organs. That's it. That's it. It's gonna happen not just once. I'm reversing it over the motherfucker until the eyeballs pop out of the skull and then I'm gonna come back home and I'm gonna sleep like a baby," the caller said.
Anyone with information on the case is asked to contact the Wright County Sheriffs Department at (763)682-7622 and U.S. Fugitive Apprehension Tipline (612)808-6656.