We Urgently Need Federal Triage Protocols That Ethically and Legally Ensure Equal Access to Care | Opinion
As the COVID-19 pandemic hurdles us to the breaking point of our medical system in various hot spots across the country, we are being forced to face our faults and our fears in the raw. As a first responder, I have seen the issues with providing quality care for everyone in the current environment. Despite all hands on deck, from the assembly lines to the top tiers of government, the rationing of ventilators, masks and even personnel is a matter of daily routine for our health workers. This is especially true in the hardest-hit areas of the country.
States and hospitals are scrambling to issue crisis triage protocols, as front-line medical professionals not only place themselves in harm's way, but begin to make excruciating decisions on who lives and who dies—decisions for which they'll be liable later. Meanwhile, disability and patients' rights advocates are sounding the alarm. Many of the protocols discriminate based on age and disability.
It's time for fast-tracked federal triage protocols that ethically and legally address our fears while ensuring equal access to care.
Right now, conflicting protocol, triage recommendations and even federal guidance are being fired in all directions. Currently, there is no central authority to provide clarity on which guideline to follow and how to apply the general principles. Although there was a 2015 protocol developed in New York, Governor Andrew Cuomo said last Tuesday that he does not want to allow rationing and that "there's no protocol." New York and other hot spots are drafting medical professionals from across the nation in attempt to meet the surging need. How can we expect people to come to work in these ICUs effectively, never mind talk about legal immunity, if there is no clear protocol?
Some states and hospitals have issued official protocol, but they are lacking in adequate protections for people with disabilities. Disability rights groups in various states have filed complaints with the Office for Civil Rights (OCR) of the Department of Health and Human Services (HHS) because the protocols have discriminatory exclusions and prioritize care based on subjective judgments on "quality of life." Either people with disabilities have equal human dignity or they don't, even in crisis.
I am equally concerned for everyone who will die as a result of scarce medical resources, crisis pressure or brutal efficiency. When personnel and the personal protective equipment they need to stay healthy are running low, will we allocate adequate resources to dying people or attend only to people chosen to have a chance at survival? Worse yet, will we see such a grave clinical disaster as the euthanasia at Memorial Medical Center during Katrina?
OCR's recent guidance was a good start, but we need clear, specific guidance on how civil rights law applies here.
State-issued immunity is not going to help that.
Even if states passed immunity laws, triage teams could be prosecuted in federal court on involuntary manslaughter. Once a ventilator or any other scarce resource is allocated, outside of true futility or an altruistic voluntary reallocation, taking someone with a chance of survival off life-sustaining therapy is way outside the standard of care. It is a violation of the trust upon which the physician-patient relationship is built. Unlike the nonconsensual removal of life-sustaining care by hospitals after an ethics committee review, in crisis the attending or a triage committee could potentially remove life-sustaining care from a patient who might very well recover. In other words, these patients are not futile; they are just individuals whose chance of recovery happens to be less than another patient.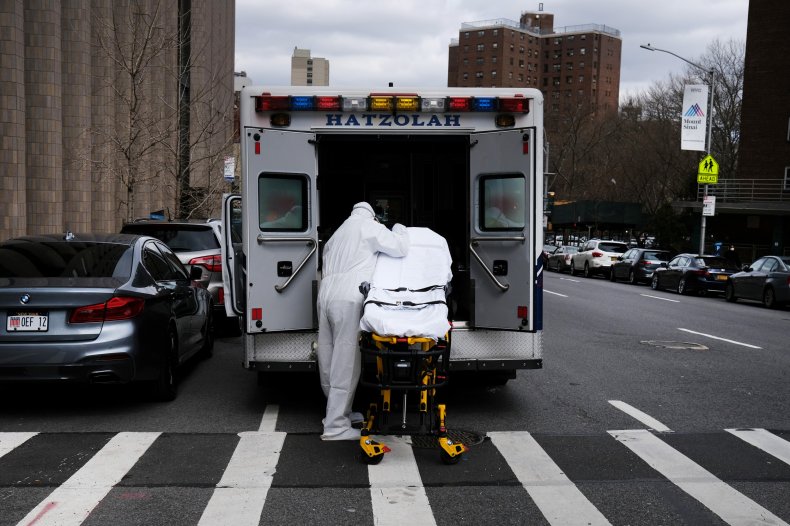 Patients fighting to live should not have the added fear that their physicians and nurses will be looking for "medical indications" to justify taking the ventilator away. Right now, many people with disabilities who require their own ventilator are living (and may die) in fear of a hospital visit where their vent could be snatched for someone more likely to survive. Could there be anything more damaging to patient trust? Why are we not innovating with HHS's recommendations on splitting ventilators before discussing reallocation? Even if reallocation were practical, saving a few more lives, will the brutal utilitarian calculus sacrifice the principles of trust and equity on the altar of crisis, fear or latent societal ableism?
Given the grave circumstances and the immense pressure on our heroic medical professionals, it's unlikely anyone will face prosecution for decisions made in providing care in crisis, but the risk is nevertheless there because "there is no protocol." HHS should waive the public comment period and immediately issue regulation: a straightforward, national protocol that incorporates existing civil rights statutes, without caveats, and takes reallocation off the table. In conjunction, Attorney General William Barr should issue quick guidance on related issues, such as manslaughter.
Our selfless front-line clinicians deserve this simple assurance, but critically ill patients likewise should be protected by law and deserve so much more than the ethical and legal ambiguity we currently have.
Matt Vallière is an emergency medical services first responder and executive director of the Patients Rights Action Fund
The views expressed in this article are the writer's own.