We Want to Believe: 'X-Files' Reboot Is Reportedly in Works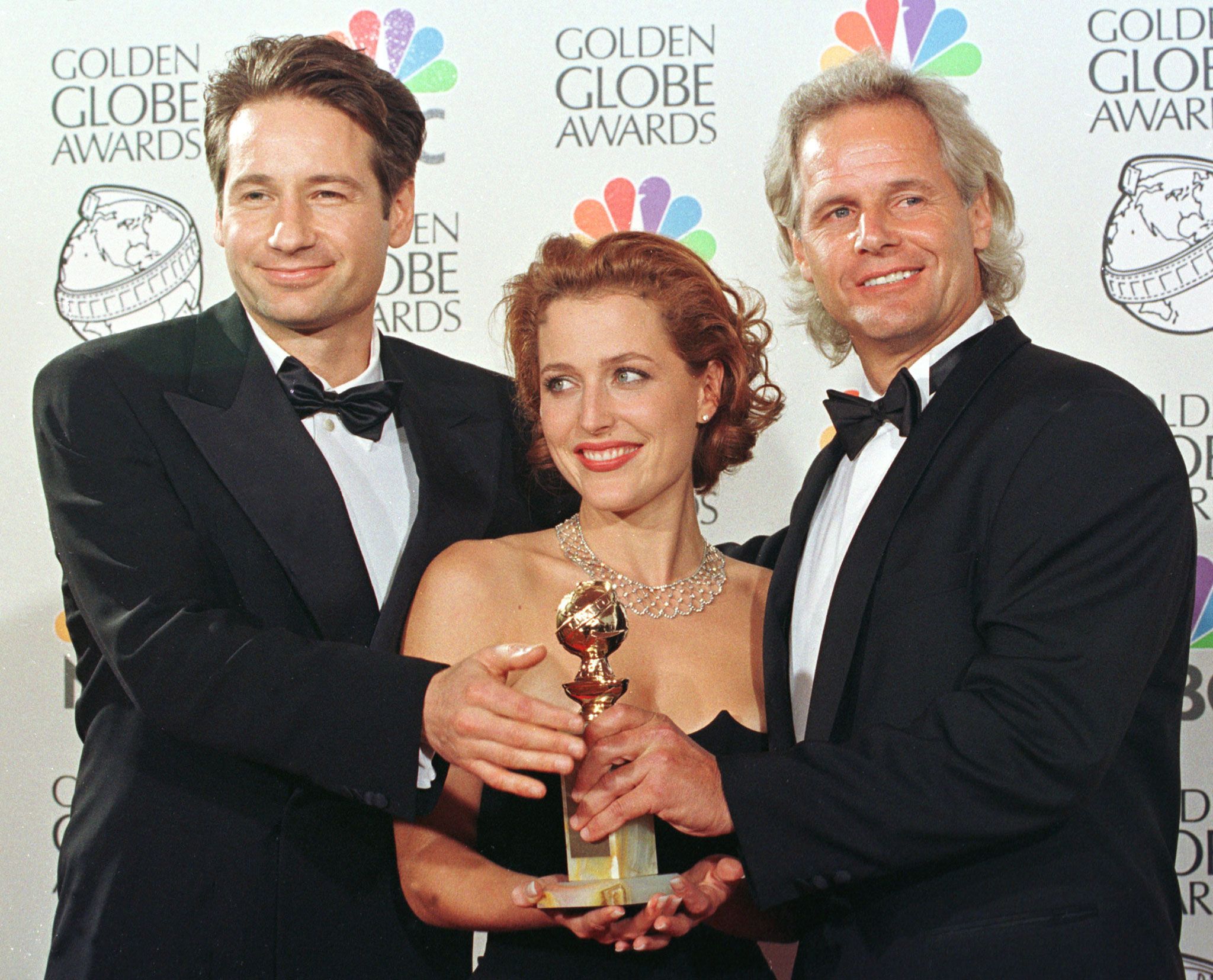 The truth is out there: On Saturday, two Fox TV executives confirmed that the network is in early conversations about ramping up the cult science fiction series The X-Files, which was a smash hit during its nine-year run between 1993 and 2002. Entertainment Weekly reports that Dana Walden and Gary Newman, Fox TV Group co-chairs and CEOs, have been chatting with Chris Carter, the brains behind the series. Carter had hinted last summer that a reboot was not outside the realm of possibility, according to Deadline.
Walden was careful to say that the talks thus far have been "logistical" in nature, as the program's return hinges on whether its two stars, Gillian Anderson and David Duchovny, would be willing and available to pick it up again. Newman said in an interview with Entertainment Weekly that he was "hopeful" the fledgling plans would work out.
Anderson, who played skeptic Agent Dana Scully on The X-Files, is currently starring in Netflix and BBC's crime drama The Fall. She also has a pivotal recurring role as Hannibal Lecter's psychiatrist in NBC's Hannibal, and has picked up several other projects in addition to writing a science fiction series of her own. Duchovny, whose role as Agent Fox "Spooky" Mulder inspired extraterrestrial believers across the globe, is kicking off a new show on NBC this spring titled Aquarius, about the Charles Manson murders in 1969 Los Angeles.
While the X-Files talks are in the very early stages, perhaps the negotiators will be inspired by the recent resurgence of another cult '90s series, Twin Peaks, which was recently picked up by Showtime for a third season in 2016, 25 years after its 1991 cancellation. But regardless of whether X-Files will end up returning, we want to believe.