My Friends Were Killed At Parkland—We Will Not Live In Fear Of Guns
Updated | I was born and raised in Caracas, Venezuela. My family made the courageous decision to seek a better life and came to Broward County in South Florida, where I go to high school.
As a young immigrant woman of color, I know what it's like to not feel safe. I know what it's like to live with the constant fear that a gun or violence might be around the next corner because I have to worry constantly about the deportation and the criminalization of my family. And I know how painful and traumatic it is to lose people you care about.
You see, several of my friends were killed during the recent mass shooting at Marjory Stoneman Douglas High School in Parkland, Florida.
My friends and I have seen firsthand what happens when the adults fail to solve problems.
Today, I am joining thousands of students in Florida and across the country to march for life. We are marching with the victims and survivors of the Parkland shooting, and with black and brown families who have been harmed by the police, law enforcement, deportation agents, and others who force violence on us.
Read More: Armed Teacher Injures Students When Handgun Accidentally Fires During Gun Safety Class
For many years, immigrant youth and young people of color have been on the frontlines of social movements. We not only demand change, but create it by pressuring elected officials and the media to tell the truth and end the violence.
I am proud to be a part of United We Dream, a growing movement of undocumented young people celebrating its tenth year. We've built a grassroots movement where immigrant youth of color can come out as undocumented and unafraid, and organize to stop the ruthless deportation agents and the violence and fear they bring to our communities.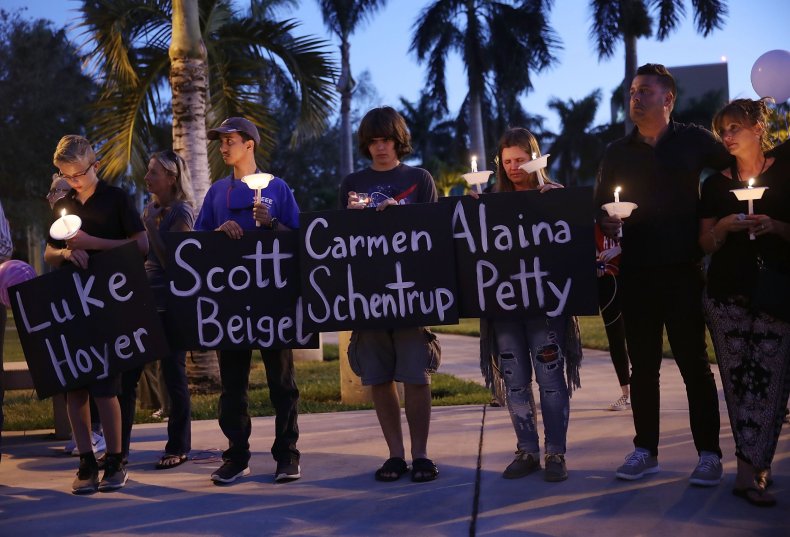 Similarly, black youth have been at the forefront of grassroots campaigns to tell the truth about the killing of black people by police and to hold them accountable for murder and abuse.
When Trump killed the DACA program last year, he wanted all immigrant youth to live in fear. But instead, we have fought to defend ourselves and demanded that Congress take action to protect immigrant families and reject Trump's racist agenda.
Our communities live with gun violence and domestic terror every day. And year after year, politicians make the problems worse. They keep the guns flowing into our communities, shield police from being held accountable for killing, and do everything they can to give more money and power to the deportation agents who are hunting us down.
We are marching today to demand that young people of color are seen and heard on gun violence, and to advance our ideas for making our communities safer.
On TV, most of the people talking about gun violence are older white men who leave out how communities of color and young people are impacted by guns and violence.
But young people of color refuse to be silent and refuse to be pushed to the side.
The politicians who continue to stand with the NRA are the same politicians who tell us to shut up and accept the violence from deportation agents and police officers who want to harm us.
We are marching today to tell them that they can no longer divide us up because our struggles are linked. The biggest barrier to young people being able to be kids and live in peace is the political leadership that forces us to deal with guns and violence.
We are marching today to say that those of us who can vote will get those politicians out of office, and we are marching today to say that those of us who can't vote yet are preparing for a better future where we will all be safe.
We are marching today so that kids can grow up without fear, and we are marching so that young people of color can live in communities where they can thrive.
Our generation is committed to breaking the cycle of guns and violence. We are leading because the adults have failed, and we will not stop until we win.
This headline has been amended at the request of the author.
Camila Duarte is a senior at Pompano Beach High School and a member of United We Dream, the largest immigrant youth-led organization in the United States.