'We Won': Trump Pushes Georgia Secretary of State in Phone Call to 'Find' Votes
Donald Trump reportedly pressed Brad Raffensperger, the secretary of state in Georgia, to uncover votes that supported him on Election Day, as the Republican president seeks to challenge his November loss to Joe Biden.
Trump's request to Raffensperger, who is also a Republican, materialized during a Saturday afternoon phone call, according to The Washington Post.
Trailing weeks of animosity between the two leaders, Trump reportedly used threats in his appeal to Georgia's chief elections authority, asking Raffensperger to "find" ballots that would sway the state's overall results in his favor. The Post acquired a recording of their phone call.
While Trump insisted that "we won the state," Raffensperger reportedly maintained his defense of Georgia's election proceedings and told the president that any opinions he holds concerning tabulation misconduct are incorrect.
"The data you have is wrong," Raffensperger reportedly said in response to Trump's suggestion that he attribute an amended election outcome to recalculation, according to the Post.
The secretary of state has upheld the legitimacy of Georgia's election results, and security of its voting procedures, against the Trump campaign's unfounded fraud allegations for the better part of two months. Election workers recounted presidential ballots twice to demonstrate the validity of Biden's victory after an initial vote count named him winner by a narrow margin.
Trump referenced his recent conversation with Raffensperger in a message shared to Twitter on Sunday, which the social media platform flagged with an advisory notice to inform users that the president's claims are unsubstantiated.
"I spoke to Secretary of State Brad Raffensperger yesterday about Fulton County and voter fraud in Georgia," Trump wrote. "He was unwilling, or unable, to answer questions such as the 'ballots under the table' scam, ballot destruction, out of state 'voters', dead voters, and more. He has no clue!"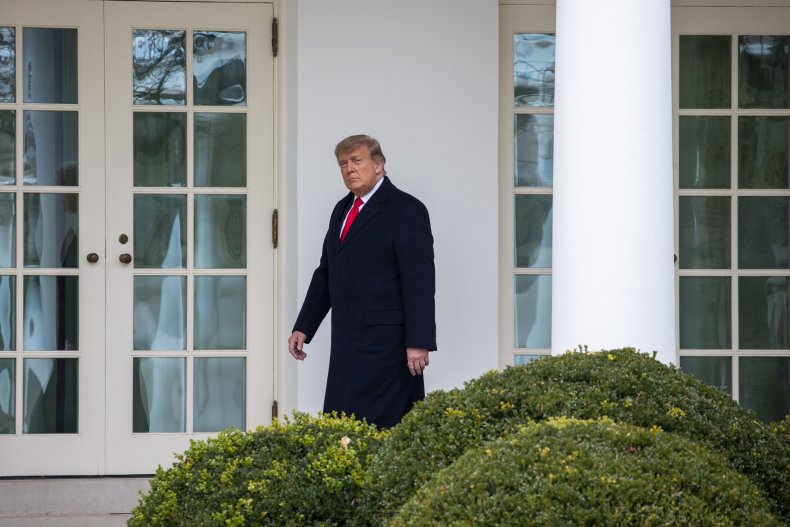 In response, Raffensperger said: "Respectfully, President Trump: What you're saying is not true. The truth will come out." His tweet was shared before the Post published its report Sunday afternoon.
The allegations included in Trump's tweet are recurring and baseless, and most have also been directed at other states. His claim that election workers in Atlanta tossed out, or hid, Republican ballots was quickly discredited after it surfaced early last month.
Trump's legal team and supporters filed dozens of lawsuits that aimed to halt vote certifications, and later, overturn results altogether, in states across the U.S. where Biden earned a majority of popular votes on Election Day. The lawsuits, including those challenging Georgia's election outcome, proved overwhelmingly unsuccessful in court, as judges dismissed voter fraud claims for lack of evidence.
Still, Trump failed to back down from accusations insisting Georgia's election results were manipulated. Alongside his public criticism of Raffensperger, the president has targeted Georgia Governor Brian Kemp, also a Republican, for declining to overrule the state's presidential outcome. It is not within the governor's power to do so, as Kemp has explained.
Nonetheless, Trump claimed once again that "political corruption...is rampant" in Georgia's Fulton County, where Atlanta is located, in another Sunday tweet.
"The Governor, @BrianKempGA, and his puppet Lt. Governor, @GeoffDuncanGA, have done less than nothing," he wrote. "They are a disgrace to the great people of Georgia!"
Bob Bauer, former White House counsel under the Obama administration and Biden's incoming senior adviser, released a statement condemning Trump's actions, after news of the sitting president's phone call with Raffensperger came to light.
"We now have irrefutable proof of a president pressuring and threatening an official of his own party to get him to rescind a state's lawful, certified vote count and fabricate another in its place," said Bauer in reported comments to several major news outlets.
Newsweek reached out to Raffensperger's office and the White House for further comments, but did not receive replies in time for publication.
Updated at 5:17 p.m. ET to include Bauer's reported response to Trump and Raffensperger's phone call. Newsweek reached out to the Biden-Harris transition team for additional comment.