'We Won't Touch the World Cup,' FIFA President Says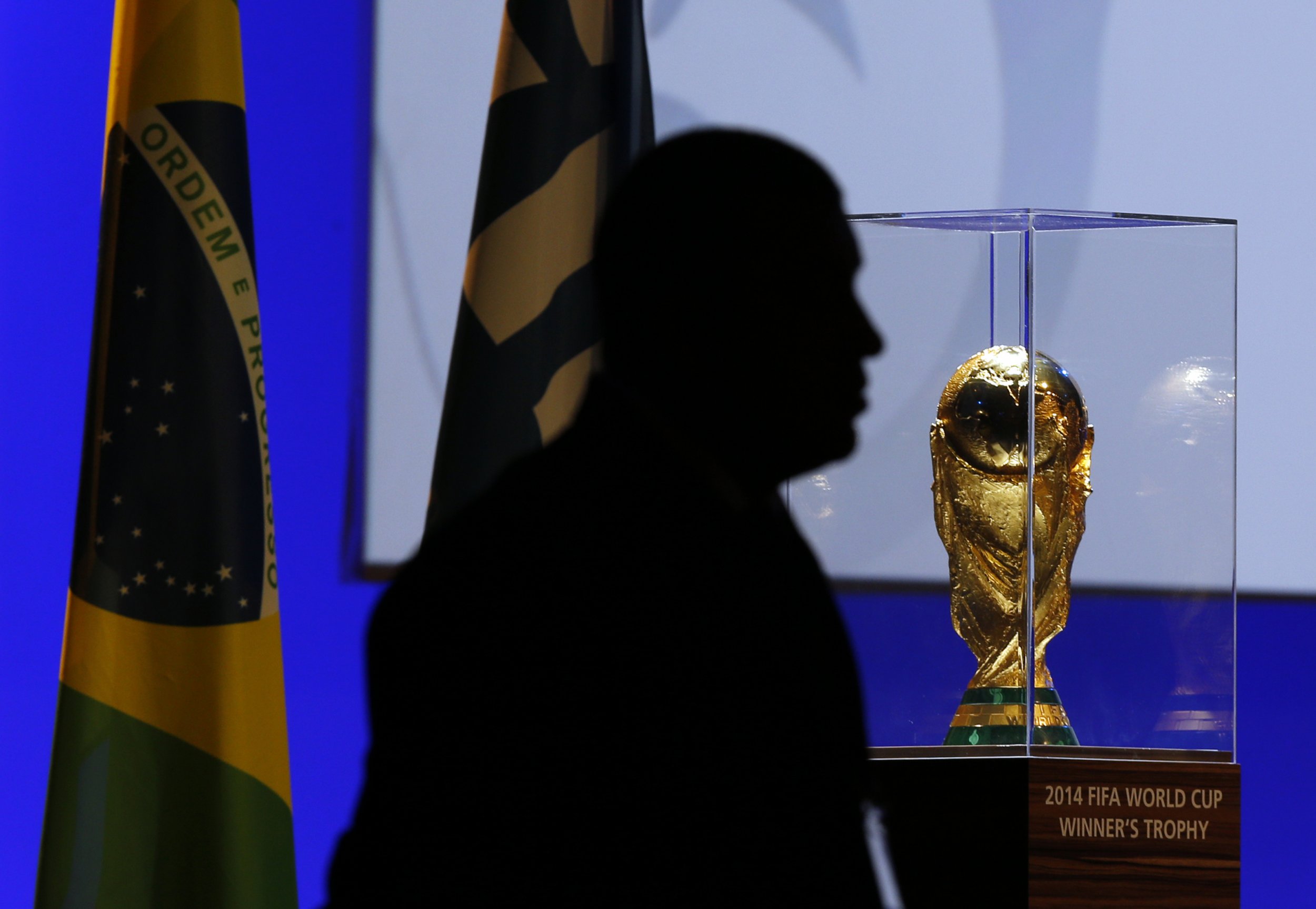 After being re-elected president of FIFA, Sepp Blatter on Friday made a variety of odd comments, including saying excitedly he was the "president of everybody" and chanting, "Let's go FIFA!" Among his remarks was a lone sentence addressing the controversial decisions to allow Russia and Qatar to host upcoming World Cups. "We won't touch the World Cup," Blatter said. He then promised to resign after the 2018 World Cup.
The 2018 and 2022 World Cups have been shrouded in controversy, as has the entire FIFA organization after the arrests of 14 officials and marketers this week on charges related to a 24-year corruption scheme that allegedly involved money laundering, wire fraud and selling of votes in the all-important decision over who hosts the World Cups.
One FIFA official allegedly tried to sell his vote to England in exchange for a knighthood. He did not succeed in this effort and was arrested this week by the U.S. Justice Department.
In November of last year, a FIFA report cleared Qatar and Russia of any wrongdoing in their World Cup bids. The report, however, was criticized by its lead investigator, Michael Garcia. The chairman of FIFA's Investigatory Chamber Ethics Committee, Garcia spent two years investigating corruption inside FIFA, particularly in the cases of the 2018 and 2022 bids.
Garcia called for the full report to be released, including all of his findings about instances of corruption. His reaction implied that while FIFA was willing to let Qatar and Russia host the World Cups, the ethics chairman thought there was reason to doubt the sanctity of the process for electing these nations as hosts.
Since November, a variety of issues have arisen with the host nations, particularly Qatar. While Russia remains at odds with the Western world due to its occupation of Ukraine, Qatar has found itself the main focus of FIFA-related wrongdoing.
Qatar is in the process of spending numerous billions of dollars on a dozen new stadiums. Thus far, about 1,200 people have died building these stadiums, many of them migrant workers from India, Nepal and Bangladesh.
In attempting to report on the conditions of those building the stadiums, a BBC crew was arrested in Qatar. Exactly what they did wrong, beyond reporting on the problems with the World Cup stadiums, was not made clear by Qatar officials.
Since Qatar won the bid, there has been a lingering question of why, exactly, FIFA decided to hold a summer soccer tournament in a nation whose temperatures during that season reach well over 100 degrees.
Many pointed to corruption and bribery within the organization, and a U.S. Justice Department investigation also appears to show that this is a major issue. A report by the Sunday Times in 2014 claimed Mohamed bin Hammam, FIFA's official in Qatar, used bribery to win the country's designation as host. The Qatari committee has rejected this notion, but Hammam was banned from FIFA in connection with a separate bribery scandal just a year after the country won the bid.
Yet these issues with Qatar apparently have not been enough to convince Blatter that the World Cup is worth touching, even as four of his former co-workers pleaded guilty to corruption charges and many others face the same charges.
'We Won't Touch the World Cup,' FIFA President Says | World