Weak Gun Laws Are Arming Lone Wolf Terrorists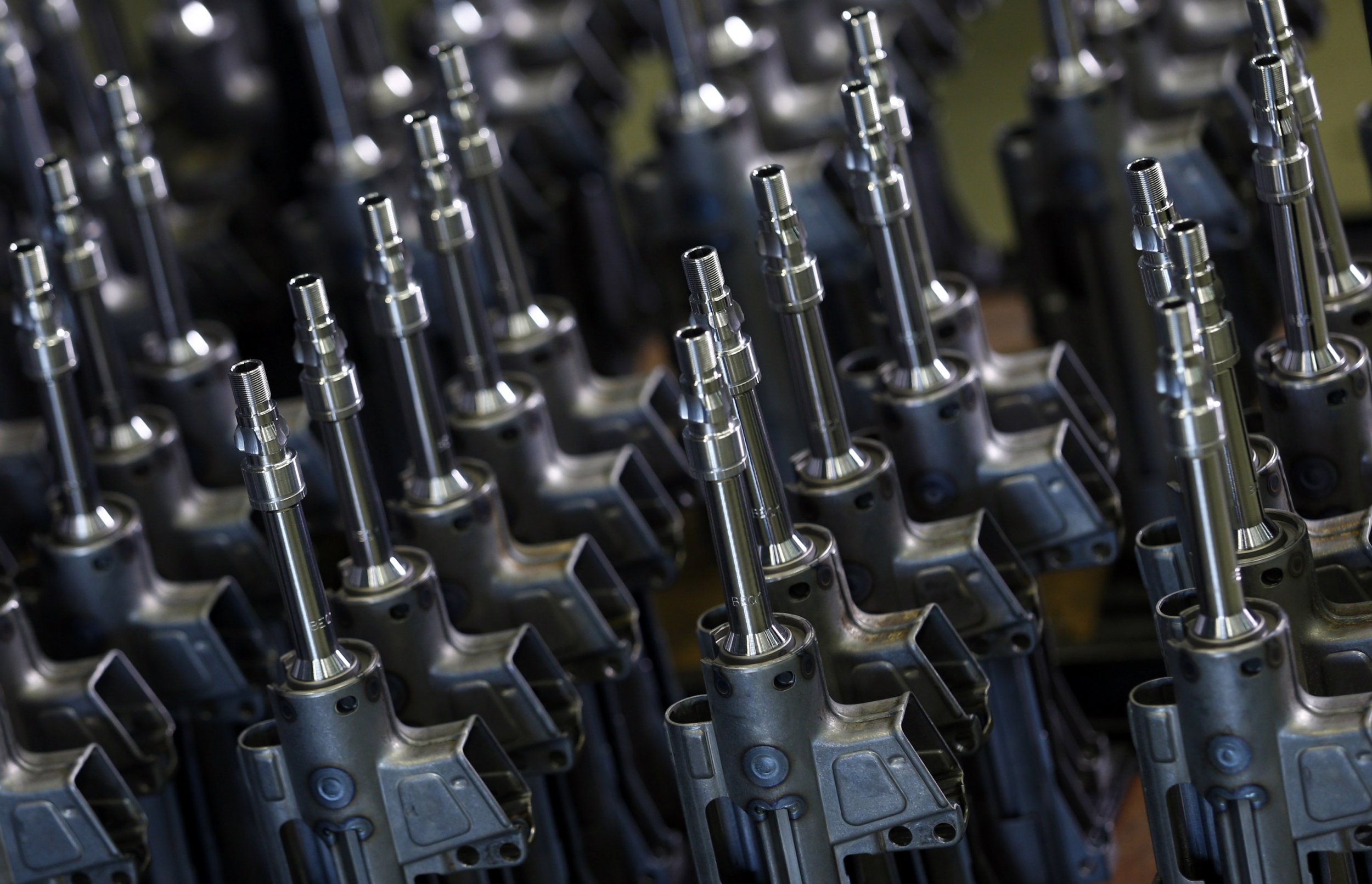 The shooting attack on May 3 at an anti-Muslim art show in Garland, Texas, sparked debates about freedom of speech versus hate speech, the rise of lone wolf terrorists and the ability of the terrorist group ISIS to strike at the U.S. homeland.
But there is another aspect of this attack that has gone largely unaddressed: the increasing use of guns by domestic terrorists and the loopholes that allow known terror suspects to legally buy them.
Researchers at Indiana State University examining incidents of lone wolf terrorism in the U.S. found that prior to the Al-Qaeda attacks on America on September 11, 2001, domestic terrorists more often used bombs to perpetuate their attacks. However, in the last 14 years, they have increasingly turned to guns as their primary weapon of choice.
Recent domestic terror attacks bear this out: the shooting at Fort Hood in November 2009 perpetrated by Major Nidal Hasan, the 2012 shooting at a Sikh temple in Wisconsin that killed six, and the KKK leader who shot and killed three people at a Jewish community center in 2014.
Data gathered by the Government Accountability Office also supports this trend. Individuals on the consolidated terrorist watch list—including notorious terrorists such as Al-Qaeda leader Ayman al-Zawahiri—attempted to purchase guns from licensed dealers 2,233 times between February 2004 and December 2014. In nearly 10 percent of these cases, the FBI was able to find something else in their criminal history to block the sale.
But the FBI lacked the authority to block sales in 2,043 cases because of gaps in current law.
Even when the national security apparatus does everything right, efforts to prevent this type of attack are hamstrung by weak gun laws that allow known terror suspects to legally buy guns. These laws exacerbate an already difficult challenge facing the U.S. intelligence and law enforcement community to combat lone wolf terrorism.
One glaring concern is the risk posed by American citizens going abroad to fight alongside terrorist groups such as ISIS and Jabhat al-Nusra and then returning to launch an attack on the homeland. Roughly 180 Americans have traveled to fight in Iraq and Syria, of which an estimated 40 have returned to the U.S., according to U.S. National Intelligence Director James Clapper. Tracking down these individuals is a daunting task, one that FBI Deputy Assistant Director Michael Steinbach said in February is "not even close to being under control."
But even when American intelligence and law enforcement agencies are able to find and track an American citizen returning from fighting with ISIS in Syria, they're undermined by current gun laws that allow these lone wolves–in–waiting to legally purchase a firearm.
This is not a new problem. Lawmakers in Congress have attempted to close this loophole since 2007 with backing from both the Bush and Obama administrations. Most recently, Senator Dianne Feinstein (D-Calif.) and Representative Peter King (R-N.Y.) introduced legislation in Congress that would finally allow the attorney general to prevent known terror suspects from buying guns. Similar legislation has been introduced in previous congresses but has never received serious consideration.
Earlier this month, the House Appropriations Committee had an opportunity to advance this legislation when it was offered as an amendment to the Commerce, Justice and Science appropriations bill by Representative Nita Lowey (D-N.Y.). However, the committee voted down the amendment, leaving open the opportunity for known terror suspects to just walk into any gun store and walk out with an assault rifle.
It is also worth noting that this gap in the law is compounded by another huge loophole in federal gun laws—the one that allows individuals to buy guns from private sellers without a background check. One of the Garland shooters was a convicted felon and therefore prohibited from gun possession under federal law. While we don't yet know exactly how he obtained the guns used in this attack, he would have had little trouble buying one without a background check through a private sale, online, at a gun show or anywhere else.
This weakness in our gun laws is not a secret. In 2011, America-born Al-Qaeda propagandist Adam Gadahn urged his followers to take advantage of our weak gun laws to arm up, explaining, "America is absolutely awash with easily obtainable firearms. You can go down to a gun show at the local convention center and come away with a fully automatic assault rifle without a background check and, most likely, without having to show an identification card. So what are you waiting for?"
The question for the rest of us is: What are we waiting for?
Chelsea Parsons is vice president for Guns and Crime Policy at the Center for American Progress. Ken Sofer is associate director for National Security and International Policy at the Center.