J.P. Morgan CEO Calls for 'Marshall Plan for America,' Floats Higher Taxes on Wealthy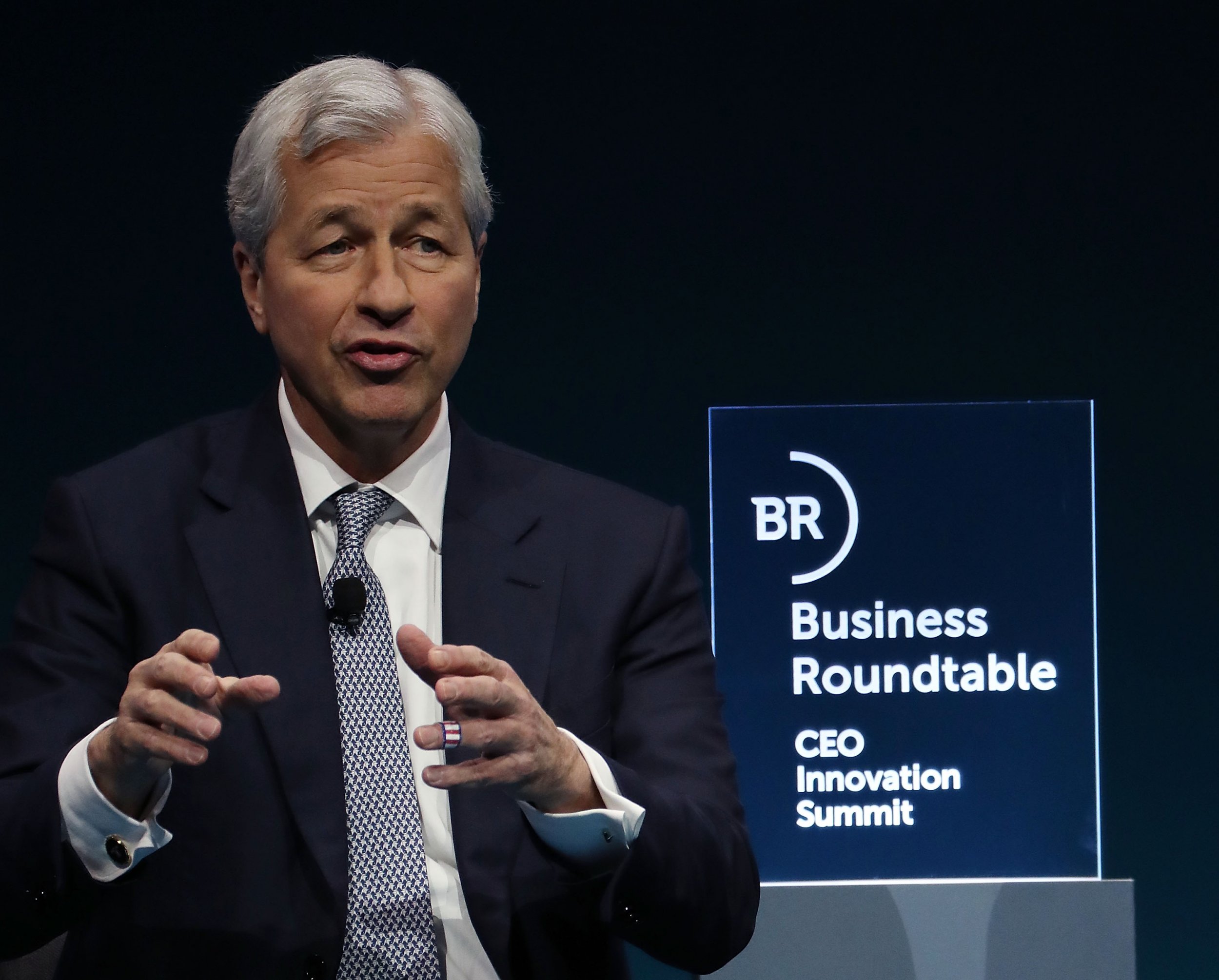 J.P. Morgan Chase CEO Jamie Dimon wrote on Thursday that the country may need to tax wealthy individuals more to fund infrastructure and education spending.
While warning about the dangers of partisan politics in his annual report to stockholders, Dimon called for a "Marshall Plan for America."
"Democrats have to acknowledge that many of the things that have been done as a nation—often in the name of good—have sometimes not worked and need to be modified. Throwing money at problems does not always work," he wrote. "Republicans need to acknowledge that America should and can afford to provide a proper safety net for our elderly, our sick and our poor, as well as help create an environment that generates more opportunities and more income for more Americans. And if we can demonstrate that we are spending money wisely, we should spend more—think infrastructure and education funding. And that may very well mean taxing the wealthy more. If that happens, the wealthy should remember that if we improve our society and our economy, then they, in effect, are among the main winners."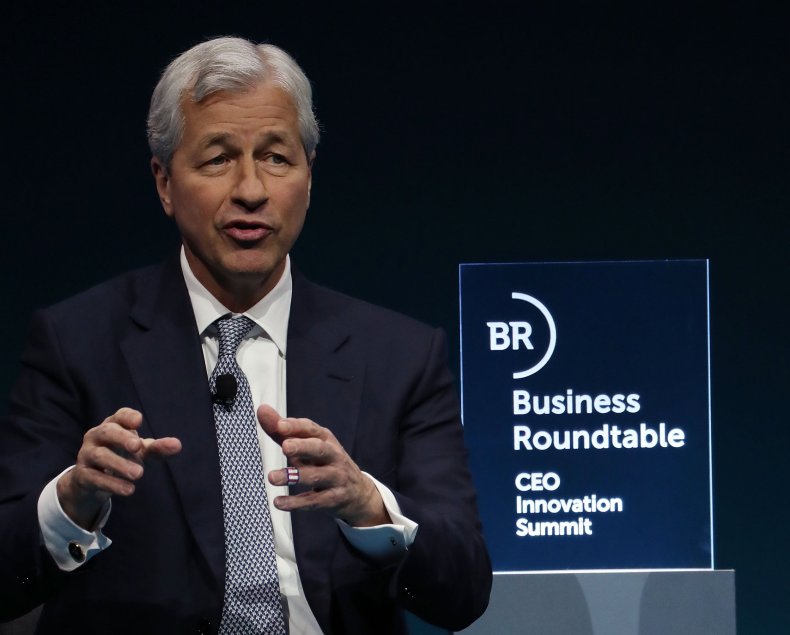 The CEO's annual letter is widely read among those in the industry and regularly touches on an array of topics. Last year's report was 46 pages, according to MarketWatch, and this year's was 50.
The wide-ranging report offered remarks about a series of controversial political points, including healthcare, immigration policy, student loans and wage stagnation.
Commenting on the slow growth in worker pay, Dimon wrote that "forty percent of American workers earn less than $15 an hour, and about 5% of full-time American workers earn the minimum wage or less, which is certainly not a living wage."
A Gallup report from 2018 found that wages were increasing much more quickly for individuals in the 90th percentile of earning than for the rest of society and that workers' purchasing power has barely increased in the last 40 years.
The CEO also offered his thoughts about the debate over capitalism and socialism that President Donald Trump has used as a frequent talking point while criticizing Representative Alexandria Ocasio-Cortez and the Democratic Party.
"Socialism inevitably produces stagnation, corruption and often worse—such as authoritarian government officials who often have an increasing ability to interfere with both the economy and individual lives—which they frequently do to maintain power," he wrote.
Dimon's critique distinguished between socialism and social democracies, a differentiation sometimes ignored by critics of socialism, and the J.P. Morgan CEO also wrote he was "not an advocate for unregulated, unvarnished, free-for-all capitalism."
He did, however, defend large businesses and praise private enterprise, which have increasingly faced scrutiny. Senator Bernie Sanders focused on economic inequality and corporate wealth during his run for president in 2016 and has used subsequent press coverage to highlight such issues.
"Show me a country without any large, successful companies, and I will show you an unsuccessful country—with too few jobs and not enough opportunity as an outcome," Dimon wrote. "And no country would be better off without its large, successful companies in addition to its midsized and small companies. Private enterprise is the true engine of growth in any country."
He also offered comments on the justice system writing, "No one can claim that the promise of equal opportunity is being offered to all Americans through our education systems, nor are those who have run afoul of our justice system getting the second chance that many of them deserve."
Last month, facing criticism for lending to large private prison companies, J.P. Morgan Chase said it would end its relationships with the private prison industry.
Ann Coulter, a former close Trump ally who renounced the president for agreeing to a bipartisan spending bill to end the 2018-2019 government shutdown, despite not getting funding for his border wall, criticized the letter.
"The rich's 'compassion' never involves listening. Americans left behind voted for a WALL and a LOT less immigration. Jamie Dimon, Jared Kushner etc give them: more criminals, more govt programs—and more immigrants," she wrote.