Wealthy California District to Restrict Water for Residents Consistently Overusing Supply
The Las Virgenes Municipal Water District, which caters to wealthy homes in the Santa Monica Mountains, is enforcing fines and restrictions for customers who fail to conserve water.
California has been facing drought conditions for the past ten years, according to National Integrated Drought Information System. Although 0 percent of the state faces "exceptional" drought" conditions, thanks to recent winter storms, 66.4 percent of the state still faces a "severe drought."
However, in a news release, Sean de Guzman, California Department of Water Resources (DWR) manager, said that the wet season's start doesn't mean it will be a wet year.
"California continues to experience evidence of climate change with bigger swings between wet and dry years and even extreme variability within a season," Guzman said.
Las Virgenes caters to roughly 75,000 people in neighborhoods celebrities have moved to in recent years. Despite calls for water conservation, customers in the area tend to exceed their water budget.
Michael McNutt, a district's spokesman, said affluent customers in the area tend to exceed their water budget since "money is not a deterrent."
According to the Las Virgenes Municipal Water District's website, each household has a different water budget determined by the number of people living in the house, land size, type of landscaping and certain special conditions.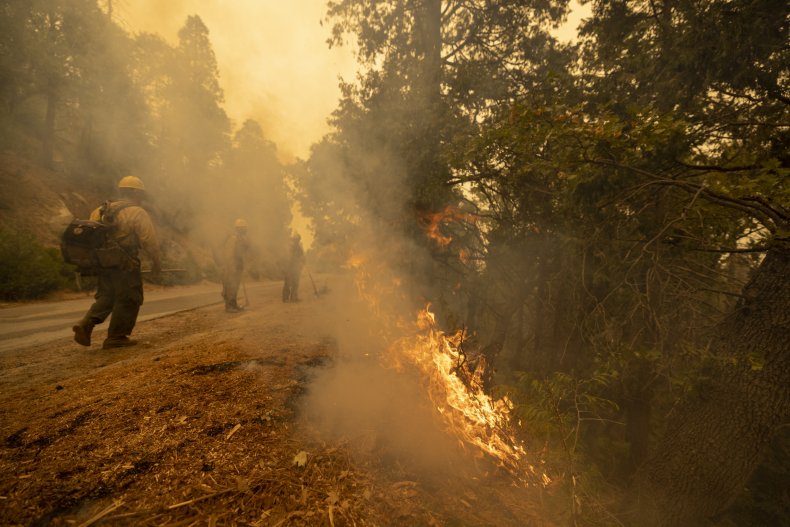 Dave Pederson, the district's general manager, said Las Virgenes' fines and restrictions would start at $2.50 and go as high as $10 for every 748 gallons over the 150 percent limit. Residents will get one first-time warning when they go over their water budget. However, households fined three times could have water flow restrictions implemented, which would slow their faucets and hoses down.
"It appears there has been a lackluster response to the water emergency," said Calabasas Mayor Mary Sue Maurer to the Associated Press and believes restricting water flow could help residents understand the importance of water reduction.
The agency will also install advanced water metering systems, which will allow customers to track how much water they are using to help them stop when they exceed their water budget. Customers have the opportunity to opt-out of the metering systems.
In July of 2021, Governor Gavin Newsom asked California residents to cut their water use to 15 percent; however, water use only dropped six percent.
California residents faced mandatory restrictions earlier this month, including waiting 48 hours after a rainstorm to water laws or run their sprinklers.
Researchers across California are also looking into methods that would recharge groundwater aquifers to help depleted water supplies, according to Stanford Woods Institute for the Environment.