'I Used to Be a Wealthy Recruitment Agent, Now I Organize Sober Raves'
I'm the magical maestro of Morning Gloryville, a "conscious clubbing" event that began in London in 2013.
Known around the world for our Wednesday morning raves, people arrive at 6am and get to dance with around 1,000 other people. Everyone is dressed up in festival outfits and getting high on life—because Morning Gloryville is a sober rave—and then they go to work. It's all about teaching the world how to have fun and party, but sober and clean.
Then COVID-19 hit. So now, every week, we get people from all around the world tuning in for a virtual rave—to experience some of our yoga, dancing and wisdom.
I had a traditional upbringing in Kent, England. My dad was a working man, and his attitude was that you have got to work, work, work. You have to be successful, own a house and get married. I got into recruitment and was very successful. I did that for 12 years, but I was drinking a lot.
I used to party and I'd be out drinking five or six nights a week. I would make more money and then spend more of it on booze and luxury items. It wore me down.
I moved to Australia in 2013, and shortly after that I had an awakening. I'd been part of building a recruitment agency in London but it hadn't worked out how I'd hoped. So I moved to Australia to join another agency, but I'd lost my mojo.
Australia was more laid back. I no longer had pressure from my parents asking why I wasn't married, or friends reminding me that I was making loads of money and should be taking them out.
So I had the freedom to discover that being successful is not necessarily all I'm about.
In 2014, aged 29, I went to my first ever festival. Burning Man is all about creativity. You go there and there's a kind of "free love" energy. People would come up to me, hug me and say, "hey, welcome home, can we give you anything?"
It sparked something in me. I thought, "these are my people!"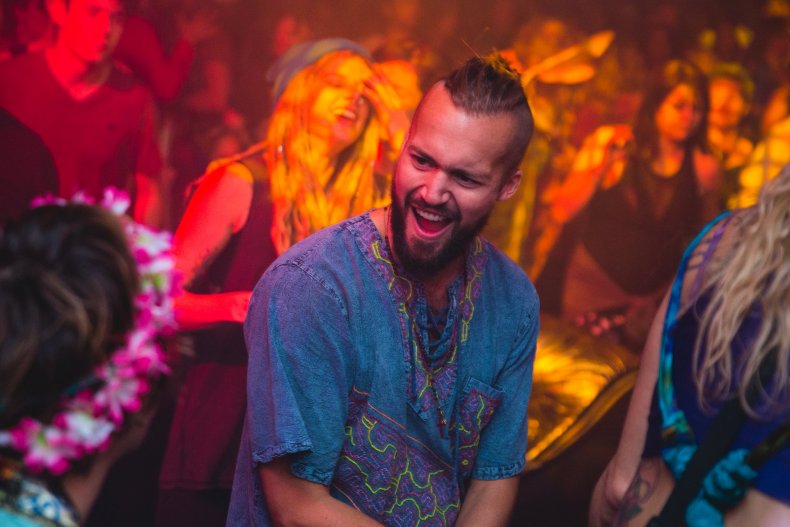 I realized I'm actually naturally giving and loving, and I wondered why I hadn't been able to be like this in my life. Because before, I'd looked at festivals like Burning Man and thought it was just hippies taking drugs; silly people who should get a real life. But then when I experienced what it was like, I realized it made sense.
After that, I wanted to understand more about what was going on in the world. I read a book a week for around four years. Books on science, psychology, economics, spiritual enlightenment and politics. I found myself finishing books about physics within a week, and I learned about spirituality.
So when I came back from Australia in 2016, I was in this really high, happy place. But I couldn't really connect with my friends anymore, or my family even. I realized that I didn't really enjoy the company of all the people I used to spend time with. And I didn't enjoy going to bars and nightclubs and getting drunk.
I started going to some dance groups, and eventually people in those groups took me to Morning Gloryville. And when I walked in I was overcome by the energy—everyone is so happy and so high on life.
I immediately went to find the organizer and said I want to be involved. She asked me if I was any good at hugging, so we hugged, and I became a "hugging angel," something I did for the next four years. Their purpose is to show you, with a hug, that you're loved and safe.
I had started another recruitment business in the U.K. around that time, but it didn't take off as I was more interested in this other world of Morning Gloryville.
I kept going to the raves, and eventually I was asked if I wanted to be a "motivational dancer." Which meant I got paid to be at the rave, and also to work at some of the corporate events Morning Gloryville held.
As a "motivational dancer" you're on the dance floor partly to show people they can dance wildly, and partly to keep an eye out, so if you see someone on the side of the dance floor alone, you can say, "hey, would you like to come and join us?"
Because there might be 1,000 people there, dancing like crazy, but it's not easy to make that happen. The "hugging angels" and the "motivational dancers" are two parts of that; they help you realise that while you might not know what to expect, we've got you. It's a really connected place of lots of different types of loving people.
At this time, I felt these inner voices saying, "you've got to give up recruitment, you've got to go on a pilgrimage".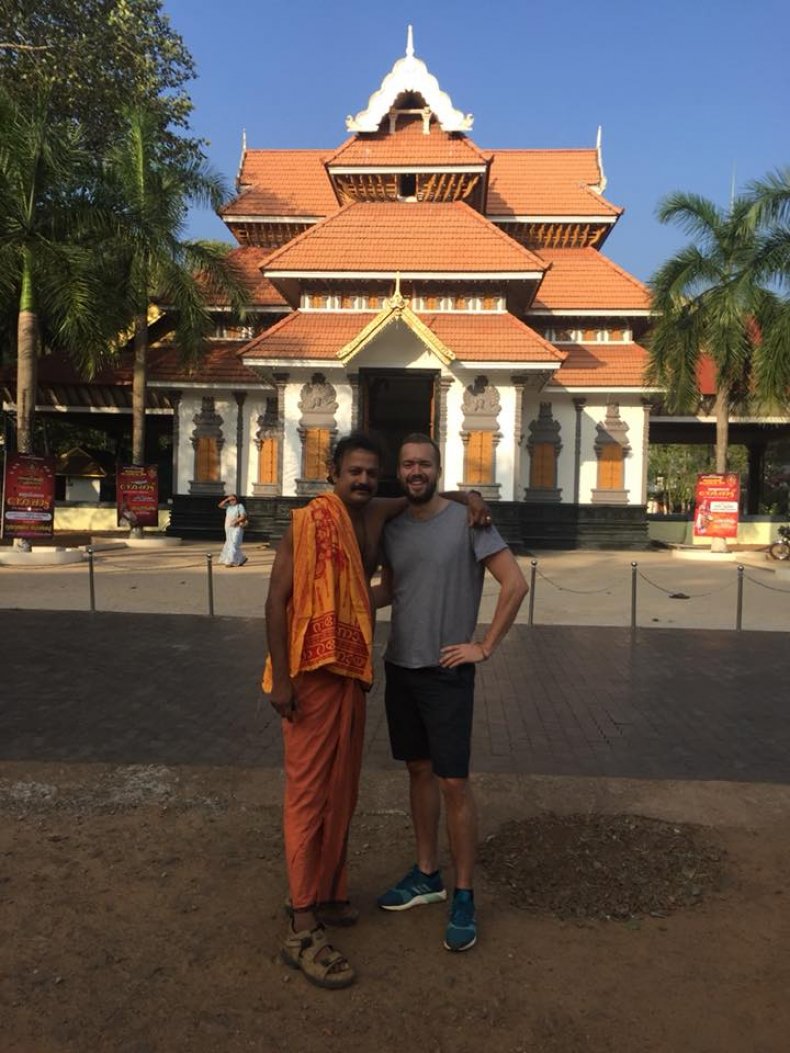 I went on a pilgrimage around India in 2017. I was learning with mystics, monks, and priests—learning their breathing and meditation practices. Anything I thought would be relevant to my personal journey, I was learning about.
Wim Hof is a breathing guru I'm very inspired by. His work is partly about the power of breath work, and how it can have positive influence over body and mind. Hof holds world records for things like swimming underwater, underneath ice, for 66 metres, and for running a marathon in the Namib desert without drinking water.
But when I came back from India I was kind of lost. I became a meditation teacher and was involved with dance groups. Then, in 2018, the person who was the event producer of Morning Gloryville had to leave. And I knew I wanted that job. I talked to the CEO and ended up becoming the event producer, or what I call the magical maestro, at the beginning of 2019.
When I started in that role at Morning Gloryville, the commercial person in me was able to merge the loving and hugging side of the rave with a real commercial side. We have now had corporate clients like Boots and Viacom—some of the largest companies in the world are hiring us to put on playful parties, but also for us to show them mindfulness, sound healing and meditation. I was super commercial, then I explored my spiritual side and now I'm a more of a spiritual entrepreneur.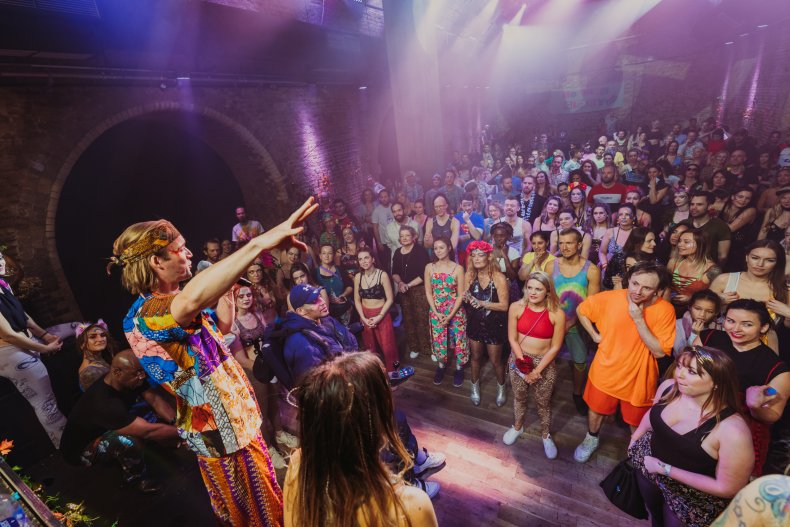 I'm currently also working on starting an organisation to help homeless people. I feel that we're not really repurposing what we have. People have a lot of stuff in their houses that is broken, which we should be fixing and regenerating. So I am aiming to start a project to guide homeless people on health and well-being practices, and then engage them with practical projects that will benefit society.
The world is used to the news talking about wars, and talking about COVID-19 and self-isolation.
But Morning Gloryville's website is pink and bright, and everyone is fascinated by the energy created. There is a real wholesome love we create and emanate that people aren't really used to.
It's a place where there are people who are 70- or 80-years-old dancing, and there are children running around and all of the food and drink is really natural, wholesome stuff. And you realise everyone is happy, laughing, dancing around full of love—I think people wonder what that love is.
Part of our plan will be to start running more online morning raves—the U.S. and Australia being our first. But with the online world, anyone, anywhere can tune in at the allotted time.
At Morning Gloryville we are going out of our way to change things. We have partnered with a permaculture farm to teach people to live off the land sustainably.
We want to show each and every human being how to live a healthy wholesome lifestyle. We hope to create community projects everywhere; taking people outdoors and showing them how to live off the land.
We want to teach people mental and physical well-being practices that can improve their daily lives. We're going to change the world!
Neil Greenwood is the magical maestro of Morning Gloryville, a community of dancers and change makers. Formally in recruitment, Neil now guides people on self care and sustainable living practises.
All views expressed in this article are the writer's own.
As told to Jenny Haward