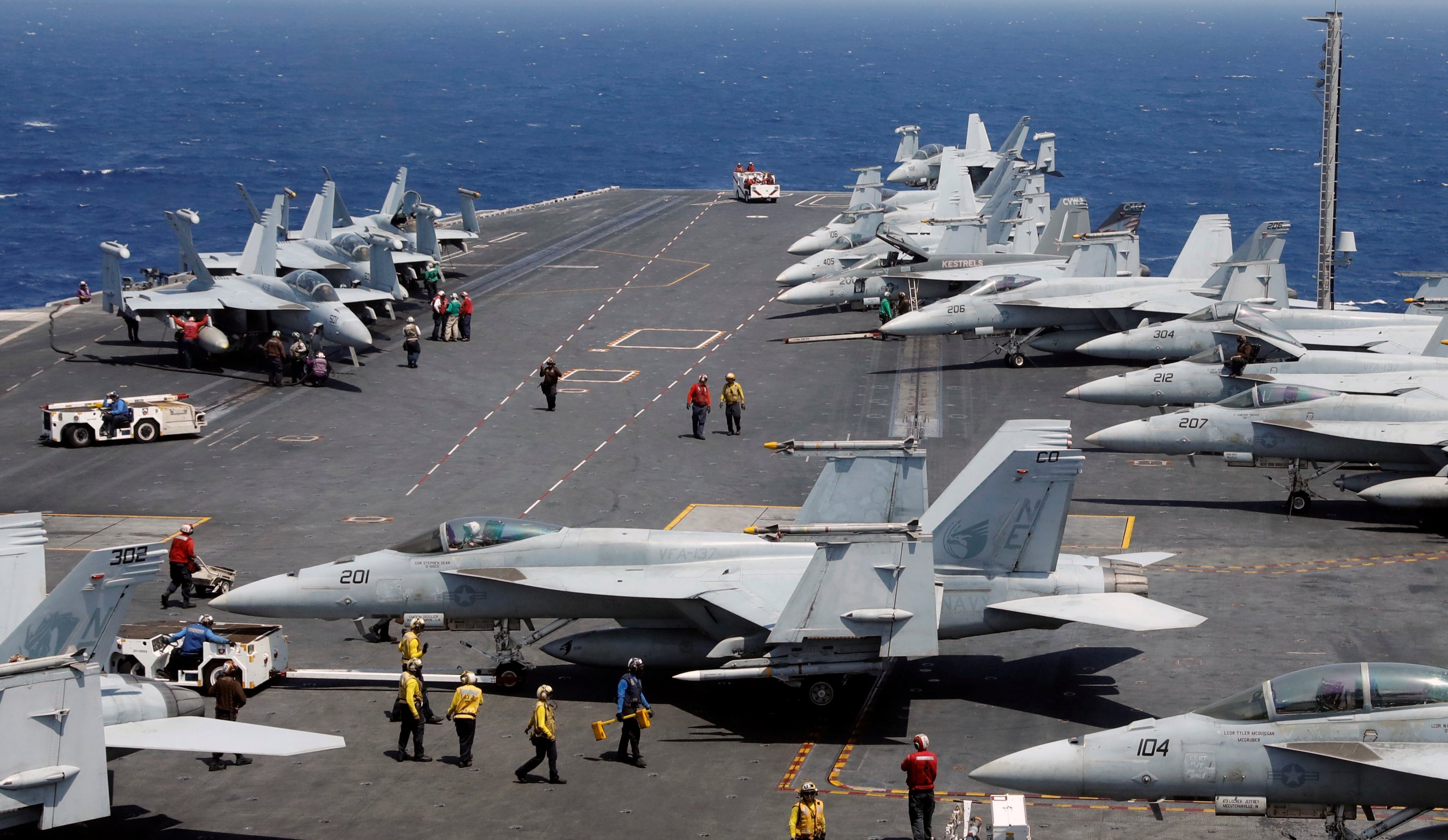 The weapon of the future is here. The U.S. Navy released a test fire video Tuesday of its new electromagnetic railgun, a weapon military officials have long heralded as the height of "Star Wars" technology. It can destroy heavily armored targets at a range of up to 125 miles without requiring a massive stockpile of ammunition.
The long-range weapon fires projectiles using electricity, according to the Office of Naval Research. Magnetic fields framed by two rails are able to launch projectiles at 4,500 mph. "Using its extreme speed on impact, the kinetic energy warhead eliminates the hazards of high explosives in the ship and unexploded ordnance on the battlefield," an Office of Naval Research website explains.
The Office of Naval Research posted the video on its YouTube page with a brief message: "Watch as the Office of Naval Research and Naval Surface Warfare Center, Dahlgren Division, conduct the first shot of the Railgun at the terminal range November 17, 2016." The brief video shows the cannon blasting away in various directions. Popular Mechanics first reported on the video Tuesday.
"[It] will give our adversaries a huge moment of pause to go: 'Do I even want to go engage a naval ship?'" former Rear Admiral Matt Klunder, then the chief of Naval Research, told reporters about the project in 2014. "Frankly, we think it might be the right time for them to know what we've been doing behind closed doors in a 'Star Wars' fashion. It's now reality. It's not science fiction. It's real and you can look at it."
Military researchers began developing the railgun at a cost of $250 million in 2005 as part of the Navy's so-called "future weapon system." "The railgun is a true warfighter game changer. Wide-area coverage, exceptionally quick response and very deep magazines will extend the reach and lethality of ships armed with this technology," the Navy explains on its website.
Robert Freeman, a spokesman for the Office of Naval Research, told U.S. News & World Report last year that the electromagnetic cannon could "tear through sheets of metal," while also transforming a ship's ammunition needs.
"Our need to carry gunpowder with us is a big vulnerability to our ships," he said. "A rail gun could eliminate that need."