Weapons Sold at Secretive UK Arms Fair Could End Up 'Anywhere'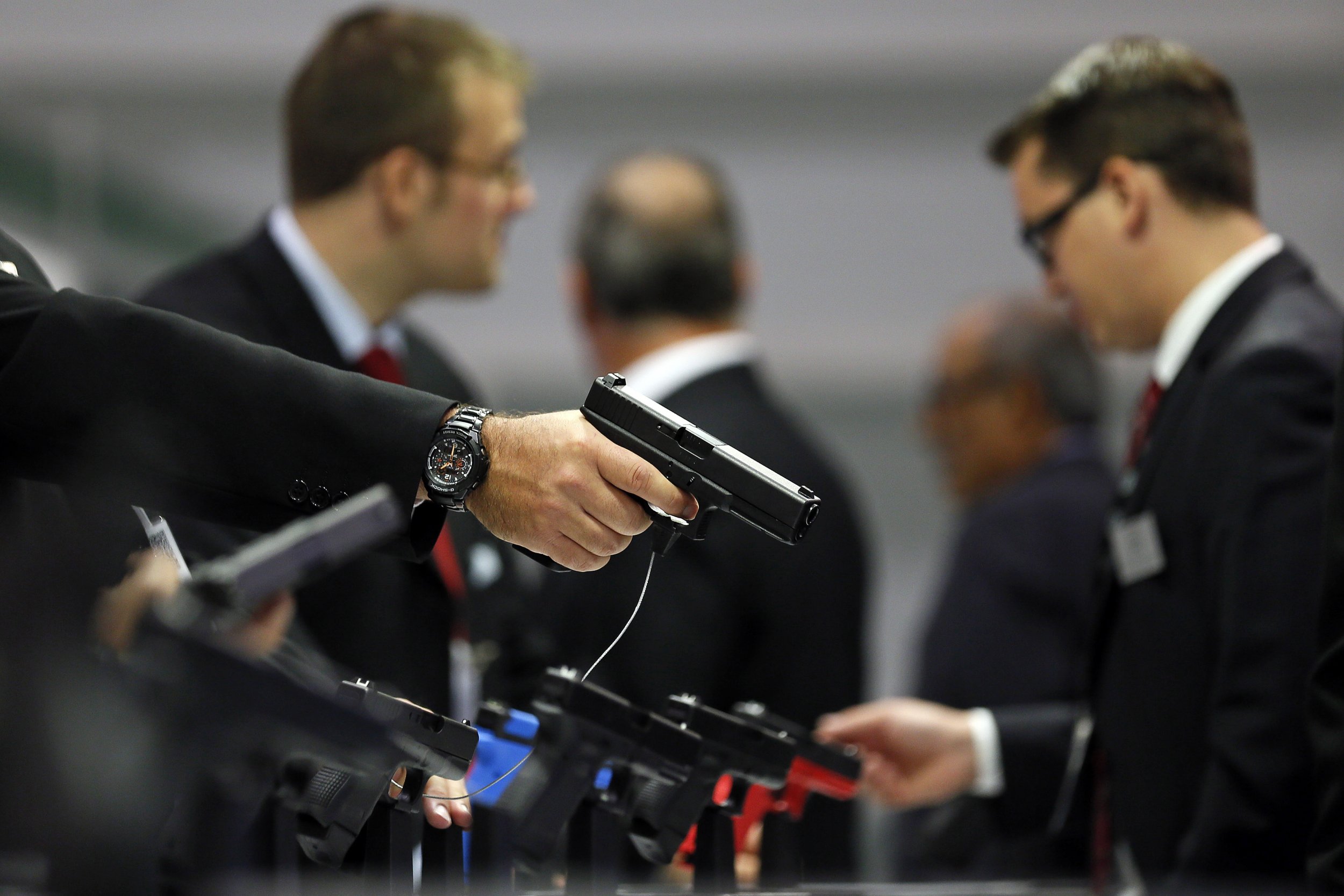 An anti-arms trading campaign group has warned that the weapons sold at a British government-backed arms fair could end up in the hands of militant groups like ISIS.
Andrew Smith, Campaign Against Arms Trade (CAAT) says that once the weapons have been sold there's no telling where they could go. "The lifespan of weapons is longer than the lifespan of governments. ISIS managed to secure weapons initially sold to the Iraqi government a long time ago. Once they are sold to oppressive regimes they could end up anywhere," he says.
"A lot of people who are allies today can become enemies tomorrow."
This caution comes the day before the Security and Policing exhibition opens in Hampshire, in the south of England. The event is organised by the Home Office and will host more than 350 companies who supply major weaponry and surveillance equipment.
According to the website, the event enables exhibitors to display products which would be "too sensitive" to show in a more open environment and offers a "discreet" platform for consumers to test and evaluate products. The site also promises "guaranteed quality visitors", who are "all pre-vetted to strict Home Office criteria", although it doesn't detail what exactly this criteria is.
The event - the largest of its kind in the country - is shrouded in secrecy - press and public are not permitted and the list of attendees has not been published. However, last year's guest list was obtained via a Freedom of Information request by CAAT and revealed invitations were issued to delegations from some of the world's most repressive regimes.
Countries encouraged to attend by the UK government's arms promotion unit, UKTI DSO, included Bahrain, Egypt, Saudi Arabia, Nigeria, Turkmenistan and Iraq.
Companies exhibiting include Chemring Technology Institutions, a manufacturer of munitions, counter-IED technology, pyrotechnics and tear gas. BAE Systems, the world's third largest arms producer whose armoured vehicles were used to suppress democracy protests in Bahrain, will also attend. As will Cobham plc, an arms company which sells monitoring and phone surveillance technology and offers a system capable of identifying and tracking mobile phones without the knowledge of the phone operator.
Smith, the CATT spokesman, also argues that by organising this event, the British government have displayed deep hypocrisy at the heart of UK foreign policy.
"Events like this only strengthen the UK's ties to dictatorships and entrench the government's role in the global arms trade," he says. "It undermines the UK's claim to promote human rights and democracy around the world."
A Home Office spokesman says: "National security is the first priority of the government. This exhibition brings UK industry, law enforcement and security professionals together in a secure environment.
"A thriving security industry is vital to help cut crime and protect the public and so it is important these products and services can be showcased and expertise shared."
He adds that all countries, territories and organisations attending this year's exhibition as guests of the government were approved by the Foreign and Commonwealth Office.