A photo taken at Antique Sugar—a vintage clothing store located in downtown Phoenix, Arizona—has gone viral for its sassy sign telling customers to wear face masks or else risk killing their grandmothers.
"If you choose not to wear a mask," the sign says, "we respectfully ask that you postpone your visit. We'll happily debate the efficacy of masks with you when this is all over and you come in to sell your dead grandmother's clothes."
At the bottom of the sign is a "too long, didn't read" summary which simplu says, "TL;DR Masks Required."
A tweet containing an image of the store's sign has gone viral with over 85,400 people sharing it and 366,600 people liking it.
Sarah Bingham, co-owner of the store, reportedly created the sign after several customers argued with her about having to wear a mask inside the shop.
"We had a much sweeter sign up since we reopened on June 1st," one of the store's owners wrote in a Facebook post. "[It] said 'thank you for wearing a mask. Help us stay healthy so we can stay open.' And it just wasn't doing the trick. People would come in and argue with me. I got frustrated and didn't want to have that conversation any more."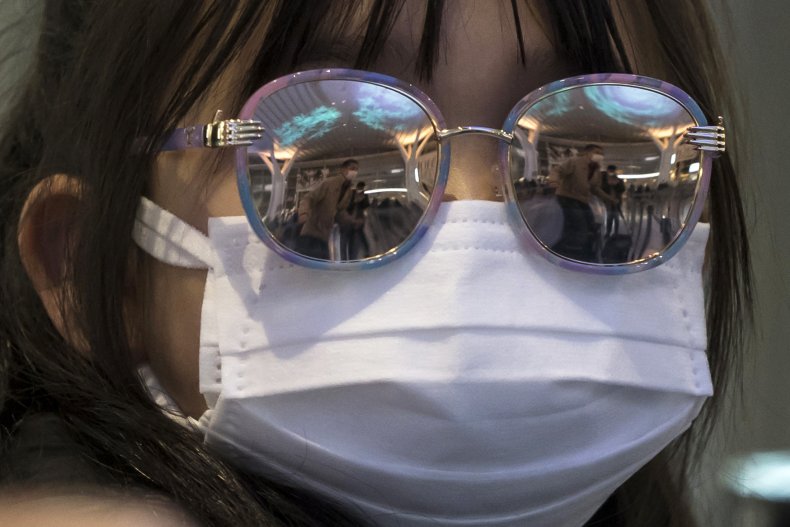 Bingham told ABC 15 that since her store's sign went viral, she has received numerous calls, messages and emails from supportive people worldwide—even from Europe and Asia. Some of these supporters have also placed orders for items on the store's Instagram page.
In a July 2 social media post, the store's owners wrote that they have been "literally overwhelmed" and are now having to work through a several-days-long backlog of purchase orders and responses.
"We were not equipped to deal with this level of outreach," the post read. "Thank you! Stay healthy, stay safe."
While Bingham says that most customers have worn masks inside the store, others continue to argue in-person or via social media.
"They're like you know the masks don't work, right?" Bingham said, imitating the naysayers to ABC 15. "Or something about carbon dioxide retention, thinking that it's bad for you to wear the mask or that you look stupid wearing a mask."
"Some people are trying to make this some kind of a political statement," she added, "but people are not dying along party lines."
Newsweek reached out to Antique Sugar's owners for comment.
Arizona has seen a recent spike in COVID-19 cases with an average of 3,445 newly confirmed cases a day for the last seven days. Maricopa County, which contains Phoenix, has had a total of 54,757 cases, over six times more cases than the county with the second-highest number of cases in the state.
As of July 2, the state ranks ninth amongst the U.S. states with the highest numbers of overall cases.