Chicago Teens Wear Orange and Declare June 2 as National Gun Violence Awareness Day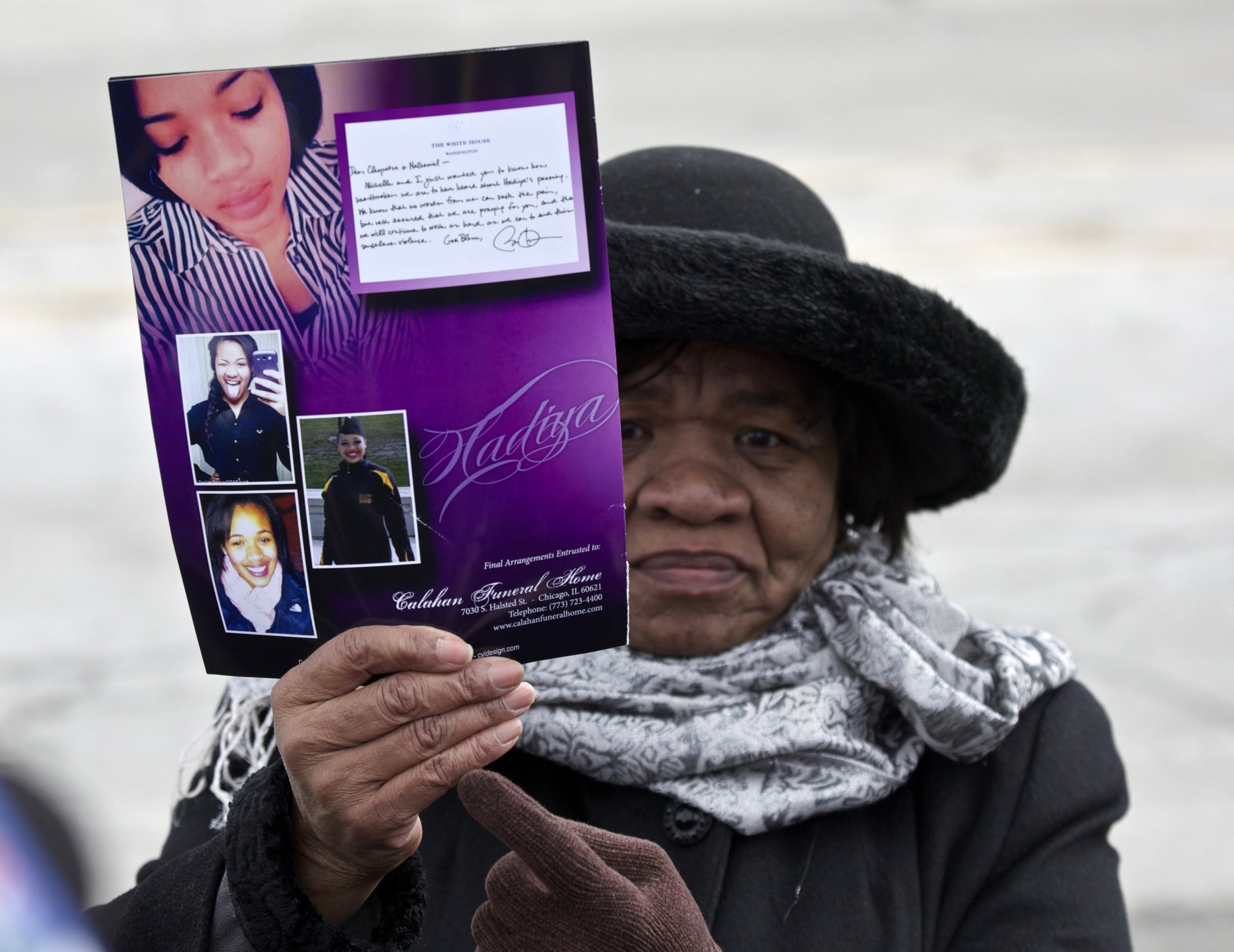 Hadiya Pendleton would have turned 18 years old on June 2. Instead of celebrating, though, her friends on Tuesday are wearing orange to remember her and the dozens of Americans who die from gun violence each day.
Pendleton, 15, an honor student in Chicago and a member of her high school's drill team, was killed in what police said was a mistaken identity, a week after she performed at President Barack Obama's second inauguration in January 2013.
Her friends declared June 2 the first-ever National Gun Violence Awareness Day to honor her and the other victims and survivors of gun violence.
Members of Congress, local leaders, activists and celebrities across the country wore orange on Tuesday. The color represents the uniform of hunters that keeps them and others safe from harm. Comedian Sarah Silverman, singer Michael Stipe, the label Motown Records and the New York Mets are among those who have joined the campaign. MTV changed its typical black and white icon to orange in support of the movement.