What Is National Wear Red Day 2019, People Go Red for Women February 1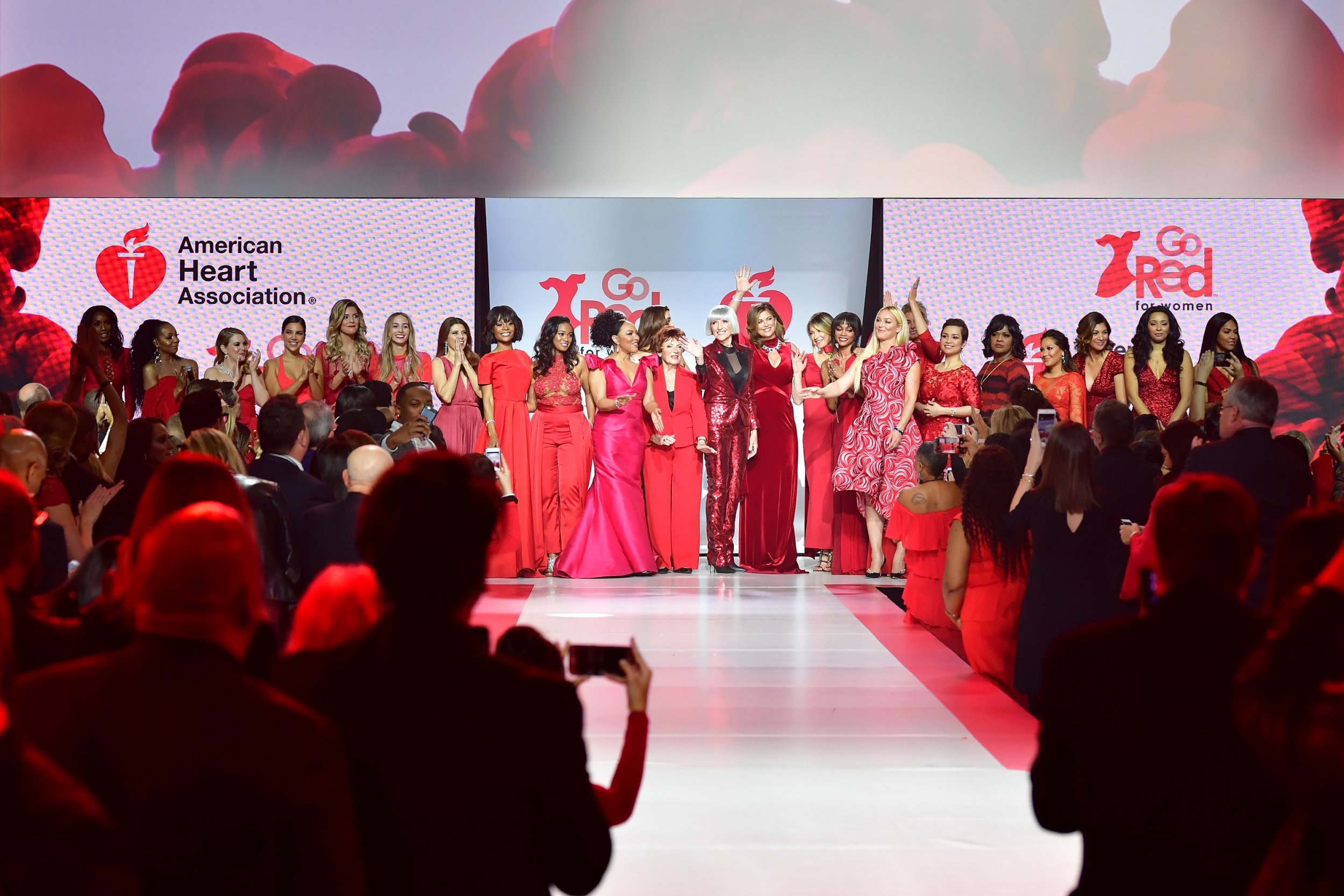 The month of February is American Heart Month and it kicks off with National Wear Red Day to raise awareness around women's heart health.
The first day of the month was Wear Red Day and people all over the country were showing their support for women's heart health by wearing red in honor. News anchors, politicians, teachers and more were wearing red to show up for women's health Friday. Later in the month there's traditionally a fashion show of red dresses for the AHA as well.
The day specifically is meant to raise awareness around heart disease and the impacts it has on women in the United States. The month as a whole is about heart disease, going right along with the Valentine's decor and theme of hearts and red.
"It's no longer just about wearing red; it's no longer just about sharing heart health facts. It's about all women making a commitment to stand together with Go Red and taking charge of their own heart health as well as the health of those they can't bear to live without," said the American Heart Association.
Heart disease is actually the number one cause of death in women, according to the Food and Drug Administration and one in four deaths nationally are caused by heart disease, according to the Office of Disease Prevention and Health Promotion.
National Wear Red Day was started by the American Heart Association and is a signature event each year. During the month, awareness around heart disease and heart health are promoted and women are encouraged to do what they need to in order to take care of their health. "Nearly 80 percent of cardiac events can be prevented, cardiovascular diseases continue to be a woman's greatest health threat," said the AHA.
The FDA has four tips for women on it's website for women trying to increase their heart health. Those tips include eating a healthy diet with low sodium and low trans fats, managing health conditions as well as possible, know about the impacts of Aspirin on health and know the signs of a heart attack.
In addition to wearing red and visibly supporting the cause the heart association has an entire guide online about how anyone can take part in the social media campaign and how they can start their own fundraisers as well to support the cause. The American Heart Association was also taking donations Friday for the cause.
​