Windchill Warnings, Advisories Lifted as Temperatures Warm Across Much of the Country
The frigid temperatures caused by an Arctic blast across much of the country this week are about to thaw, and what will likely feel like downright spring weather will come back to many of the regions that were under ice.
By Friday morning, most of the windchill warnings and watches were lifted for areas in the midwest and around the Great Lakes, though a few advisories remained in place in the northeast until late morning.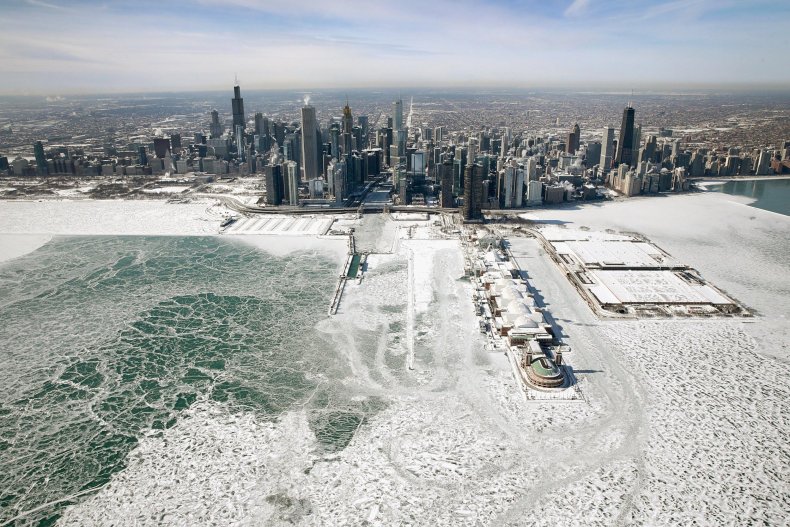 Snow was also expected in some areas that would keep winter in place awhile longer. A winter weather advisory was in effect for the Ohio Valley and the central Appalachians. Some areas in the northeast could also expect snow, but on a smaller scale and not enough to prompt any winter weather warnings or advisories in most areas.
The temperatures in most areas were expected to stay cold, but nowhere near as cold as they had been over the previous several days. The subzero temperatures and windchill factor in the double digits were well on their way out, and almost-normal temperatures were returning to most areas by the weekend.
At least 12 people died due to the extreme temperatures that began last weekend, Reuters reported, one of which was a student at the University of Iowa. With the windchill, temperatures were so cold that spending mere minutes outdoors could cause frostbite and hypothermia.
The temperatures below zero in Chicago lasted for 52 hours, making it the fourth-longest period of time when the weather was below zero, according to the National Weather Service (NWS) office there. Freezing rain and drizzle were in the forecast for Friday and through the weekend, but not significant snow or accumulation, if it snows at all.
Meanwhile, Friday morning the West Coast was preparing for potentially heavy rains over California and other areas of the Pacific Northwest that are expected to move inland through thte day. Some snow is expected at higher elevations in the area through the weekend. Heavier rain is expected Saturday morning along the coast, and flash flooding is a possible concern for some parts of California, according to the NWS.​