What to Do When There Are Weather Delays and Flight Cancellations
Travel Doesn't Always Go smoothly—Weather Delays and Cancellations Are Inevitable. No Worries—We're Here to Help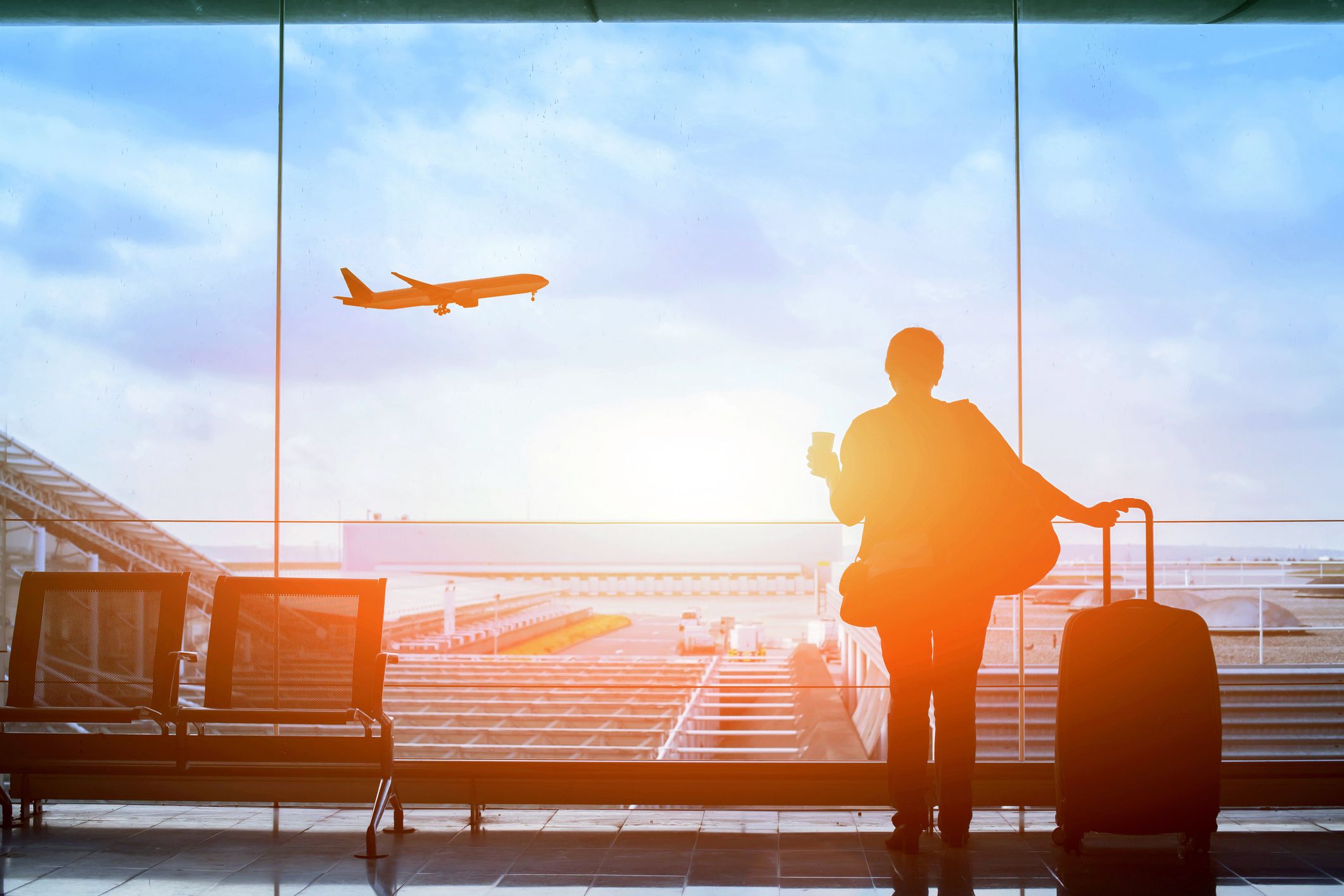 Weather delays are inevitable. Although you can't control the weather, there are a few actions and precautions you can take when it causes flight cancellations. While you might have to negotiate with the airline or activate any trip protection benefits you have from a top travel credit card or travel insurance policy, knowing what coverage you have can save you money.
Contact The Airline
The first place to start when dealing with a delay or cancelation is with the airline itself. Because hundreds of people are trying to rebook their flight, speed is crucial to getting the next best seat. Call the airline's toll-free number as soon as possible to rebook on the soonest available flight. If you are going on a trip in the future, I recommend storing your airline's reservations number in your phone.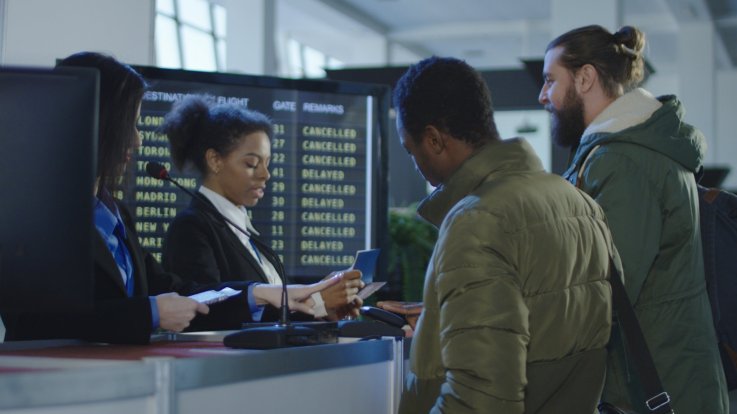 At the airport, get in line to speak with the gate agent or the in-terminal customer support desk. If the line is long, get on the phone and take to Twitter to see if you can rebook over the phone.
Know that the airline likely isn't going to give you an instant refund because weather delays canceled your original flight. Airlines will try to rebook you on the next available flight free of charge. But if the alternative flights don't fit with your schedule, then ask for a refund or a flight credit to redeem at a later date.
Depending on where you're flying from, the nation's passenger bill of rights can also provide certain provisions. For instance, if your flight originates in Europe and is delayed for a certain amount of time, you may be entitled to compensation.
Use Your Credit Card Insurance
Once they have done everything possible to reschedule your canceled flight, then it's time to think about your credit card and travel insurance benefits. What credit card you use to book your flight goes beyond how many points you earn on airline travel purchases. Since these trip protection benefits are included in your annual fee, think of this coverage as "free travel insurance", although the benefits probably won't be as extensive.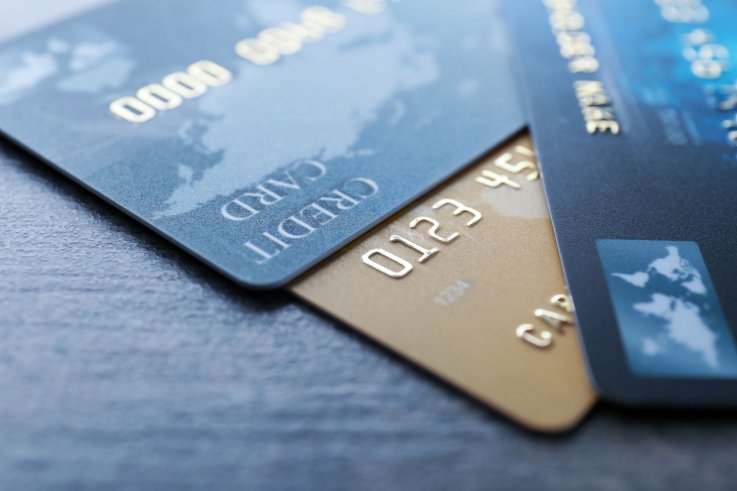 Although your credit card trip cancellation insurance can't reimburse your time, it's possible to recoup your unreimbursed prepaid travel expenses and any delay-related expenses the airlines don't cover. Call the credit card customer support number or refer to your benefits guide to see when credit card insurance benefits kick in.
Each credit card has different reimbursement policies. You might have to be delayed at least 12 hours before your credit card starts reimbursing your expenses. But if you travel often, consider credit cards that have a number of benefits including great customer service geared towards frequent travelers.
Some of the best credit card travel protection benefits belong to the Chase Sapphire Preferred and Capital One Venture :
Trip Cancellation/Interruption Insurance Up to $10,000 per person/ $20,000 per trip for unreimbursed prepaid travel expenses
Trip Delay Reimbursement Up to $500 per ticket unreimbursed expenses when you're delayed at least 12 hours with an overnight stay
Baggage Delay Insurance Reimbursement up to $100 daily for 5 days for purchases from stemming from baggage delays of at least 6 hours
Get Help from Travel Apps
When it's up to you to make alternate plans, travel apps can help reduce the stress that comes without guessing what comes next.
If you booked your flight using a travel agent, give them a call. Otherwise, there are several apps that can help you quickly rebook an alternate flight, secure a hotel room, or even reserve a rental car or ground transportation.
When mass cancellations happen, you might not have time to wait for the airline to rebook your flight or put you in a hotel room for the night. Apps like HotelTonight or Priceline help you find last-minute deals on hotel rooms.
Or you can use a premium travel app like CrankyConcierge.com that helps you rebook your flight (for a fee) and will help determine if you qualify for compensation according to the airline's contract of carriage. If you need a hotel room or ground transportation during the delay, these premium concierge apps can help you with these needs too.
Buy Travel Insurance
Travel insurance can be one of the best investments you make. Purchasing a policy before a major storm is named gives you full access to your policy's coverage amounts. You might even get more extensive coverage than your credit card insurance benefits.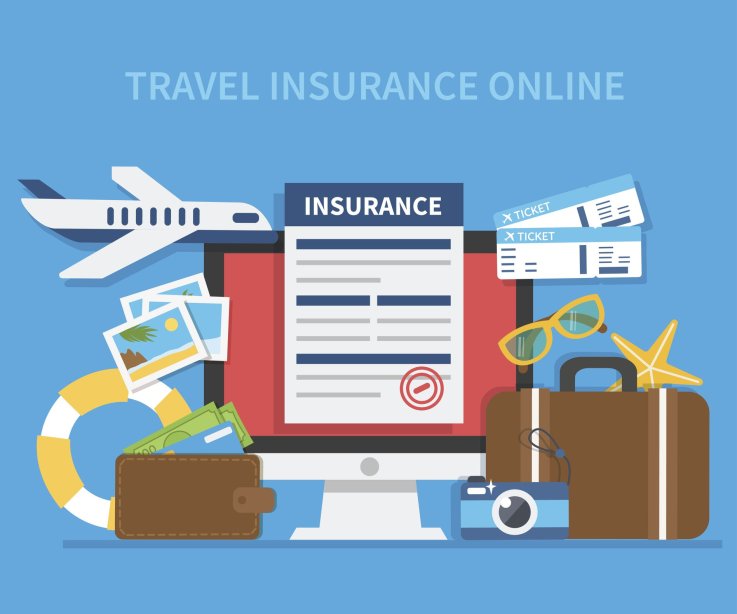 If you travel abroad, try using a policy provider with regional offices for a quicker response. If you're currently delayed, call the travel insurance provider to see if they can provide any immediate assistance. Still, try calling the airline first.
Research Airline Travel Policies
It's good to know the weather at the airports you are traveling through and your destination. It's also a good idea to enroll in your airline's free flight status updates instead of waiting for the gate agent to make a boarding area update.
With this information, you can navigate the airline travel policies to see what your options are during these uncertain times. Try researching all this information before you leave home so you will be more prepared for any conversations or changes that might happen. A little effort can go a long way when negotiating with the airline.
Bottom Line
When it comes to weather delays and flight cancellations, start by talking to the airline. They are likely to be working hard on getting you where you need to be. By speaking with them, they may be able to give you further options. Additionally, knowing what protections you have with your credit card and travel insurance policy can further assist when unexpected events occur.
John E. DiScala runs the website JohnnyJet and specializes in maximizing credit card points, travel deals and travel tips.
What to Do When There Are Weather Delays and Flight Cancellations | Culture