U.S. Weather Disasters 2017: 15 Events Cost the Country Over $1 Billion Each in Damages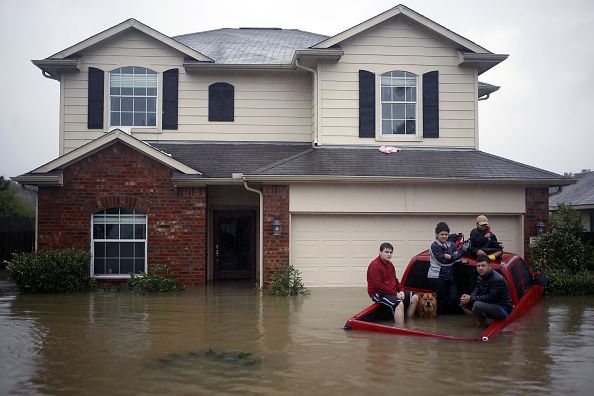 The United States recorded 15 weather catastrophes in 2017 that each cost the country at least $1 billion, making this one of the worst years on record for American natural disasters, a report revealed Thursday. The events also killed 282 people altogether.
The tally from the federal government's National Center for Environmental Information (NOAA) falls just short of the all-time record of 16 disasters in 2011, but it does yet include the recent wildfires that tore through southern California.
The most calamitous events this year included Hurricanes Harvey, Irma, and Maria, which killed hundreds of people across Puerto Rico and several southern states. The hurricanes have cost over $200 billion in the U.S. Harvey and Irma have racked up $100 billion in insured damages, and Maria has caused $85 billion in insured losses. The final tallies are not yet done. The NOAA count also included floods, droughts, severe storms, and freezing incidents, which spanned nearly every part of the country.
All of this occurred as President Donald Trump questioned and weakened environmental efforts through the year, and rarely acknowledged the impact that climate change could be having on the increased chaos.
In his first year in office, Trump pulled the United States out of the Paris climate accord, ultimately leaving it as the only nation not participating in the international agreement to combat climate change. The administration proposed a 31 percent cut to the Environmental Protection Agency's budget and eliminated 3,200 positions from its workforce. More than 200 scientists have already left the agency in protest over Trump's policies or the leadership of EPA administrator Scott Pruitt, a climate change denier who opposed the agency before Trump tapped him to lead it.
The Trump administration has also been getting rid of Obama-era environmental regulations, like the Clean Power Plan, a policy aimed at fighting global warming. So far, Trump has rolled back regulations on flood building standards, Green Climate fund contributions, the inclusion of greenhouse gas emissions in environmental reviews, and at least 26 other environmental rules have been overturned.
The White House did not return a request for comment from Newsweek.
Trump has denied climate change multiple times. He once tweeted that climate change was a hoax in 2012. "The concept of global warming was created by and for the Chinese in order to make U.S. manufacturing non-competitive," he wrote. During the 2016 campaign, Trump denied making that statement.
The NOAA has counted 218 weather and climate disasters since 1980, totaling more than $1.2 trillion.