Frozen Bomb Cyclone Set to Hit East Coast, Meaning Bad Weather Will Get Worse Before It Gets Better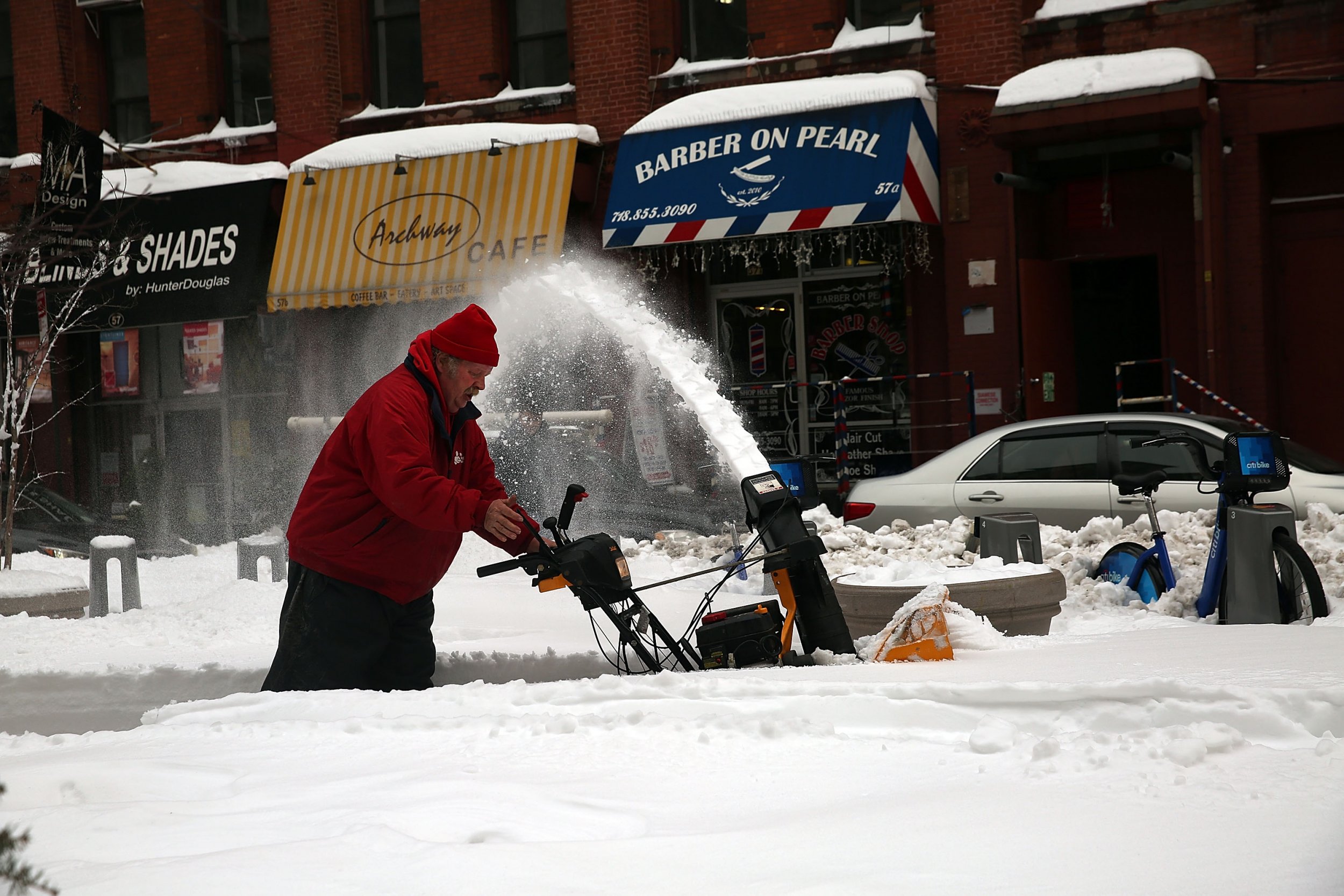 The eastern third of the U.S. has experienced bone-chillingly cold weather over the past week—and things are going to get worse before they get better.
A giant ice and snow storm—dubbed the "bomb cyclone" by forecasters—will form off the coast of Florida on Wednesday, and move north through coastal locations near Savannah, Georgia, and Charleston, South Carolina, where it will intensify, before moving into New England on Thursday.
Forecasters have warned that the brutal winter storm will bring hazardous amounts of snow and ice to parts of the country usually unaccustomed to bad weather.
And by Thursday, the bomb cyclone will have picked up such enormous amounts of pressure that it will resemble an explosive hurricane.
After forming in Florida, the storm will rapidly worsen before blasting through the mid-Atlantic beaches toward eastern New England.
The National Weather Service has issued a hard freeze warning to Jacksonville, Florida, and all surrounding cities with "significant amounts of snow, sleet and ice" expected to hit from Wednesday to Thursday. Traveling is also said to be "hazardous or impossible."
Three to 6 inches of heavy snow is predicted to drop from Wednesday to Thursday evening from Norfolk, Virginia, to Maryland and around the Delaware beaches, according to The Washington Post.
And around the mid-Atlantic, snow is expected to fall east of Washington, D.C., and Baltimore from Wednesday evening to Thursday morning.
Philadelphia and New York also have a high chance of snow, but heavier falls of between 4 to 6 inches are expected between Atlantic City and eastern Long Island from late Wednesday.
The storm will be "explosively intensifying" as it hits the ocean to the east of Long Island and New England on Thursday as it makes its way up the country.
In addition to the 4 to 7 inches of snow that will fall on Boston over the next few days, the National Weather Service also predicted blasts of bitter cold wind on Friday and Saturday.
"Our biggest concern is the potential for damaging wind gusts especially near the southeast New England coast," the NWS in Boston tweeted. "Power outage risk followed by arctic air Fri/Sat a big concern!"
Locations around the mid-Atlantic and Northeast are expected to set cold temperature records. According to The Washington Post, parts of eastern America will experience temperatures around 20 to 40 degrees below normal before the weather finally begins to thaw early next week.