Hurricanes Are Getting Stronger Rapidly, and Experts Predict 2018 Season May Be 'Above Average'
New research revealed that hurricanes have been getting stronger more rapidly than they did 30 years ago. The findings are especially worrying as those along the Atlantic ocean brace for the start of hurricane season on June 1, and scientists have already predicted an above average 2018 season.
The study, published online this May in Geophysical Research Letters, analyzed data from NOAA's National Hurricane Center and the U.S. Navy's Joint Typhoon Warning Center on hurricanes that occurred from 1986 to 2015. The team was particularly interested in how quickly the hurricanes intensified or grew in strength.
The analysis found that stormwind speed is on average 13 miles per hour faster during the intensification period when compared to average wind speed during the same storm period three decades ago. The increase in storm strength was most apparent in the central and eastern Atlantic, specifically east of the islands of the Lesser Antilles, which includes the Virgin Islands and Saint Kitts and Nevis.
The researchers built 16 climate change models and were able to pinpoint the Atlantic Multidecadal Oscillation as the weather pattern driving the hurricane intensification. The Atlantic Multidecadal Oscillation largely controls water temperature in the North Atlantic. In recent years, the cycle has led to warmer waters throughout the ocean.
Hurricanes are formed when water evaporates off the surface of the ocean and is fed into swirling clouds above, Nature reported. The hotter the ocean, the more water evaporates and ultimately the more intense the storm. However, the team was intrigued by how much of a role the Atlantic Multidecadal Oscillation played in storm escalation.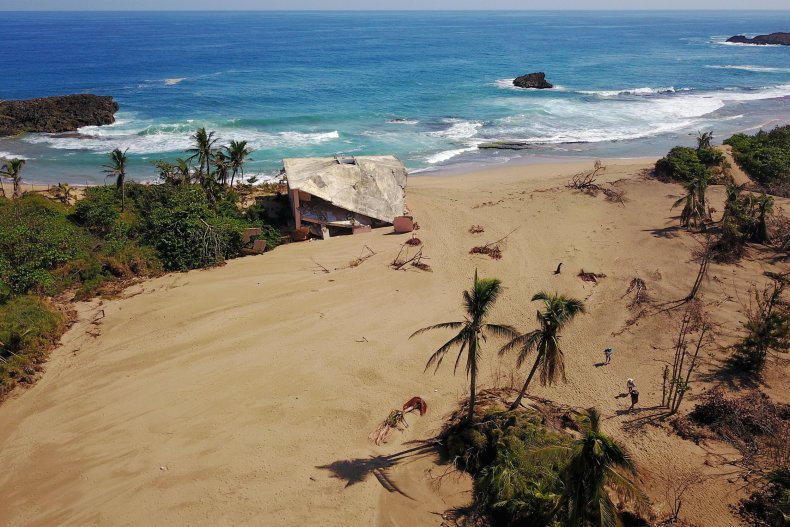 "This was a surprise, that the Atlantic Multidecadal Oscillation seems to be a bigger influence in rapid intensification than other factors, including overall warming," said study first author Karthik Balaguru, a researcher at Pacific Northwest National Laboratory, in a statement.
The new study also identified less vertical wind shear, which is the difference in the direction and force of winds at the surface of the water compared to that of wind in the air, as also playing a role in creating stronger hurricanes.
Hurricane season is set to begin next month and ends in late November, but it's difficult to say if studies such as this will translate into true predictions of especially brutal hurricane seasons.
Recent predictions from the Department of Atmospheric Science at Colorado State University suggested a slightly above average hurricane season and slightly above-average probability for major hurricanes making landfall along the continental United States coastline and in the Caribbean. However, the season will likely not be as bad as last year, which is estimated to be one of the most destructive, and most expensive, hurricane seasons in U.S. history.