Washington Secretary of State Kim Wyman has reported an unofficial election information website to Homeland Security in a bid to tackle misinformation.
Wyman warned voters that the website, which appears to be a useful tool for tracking ballots, is giving out "categorically wrong" information.
VoteWashington.info says on its homepage that it uses available data from the Washington Secretary of State, "to provide enhanced access to your public voter information."
The site, which does not provide information on who created it, states that it is a "fully self funded non partisan project" and aims to "enable public review and public discussion" about publicly available data.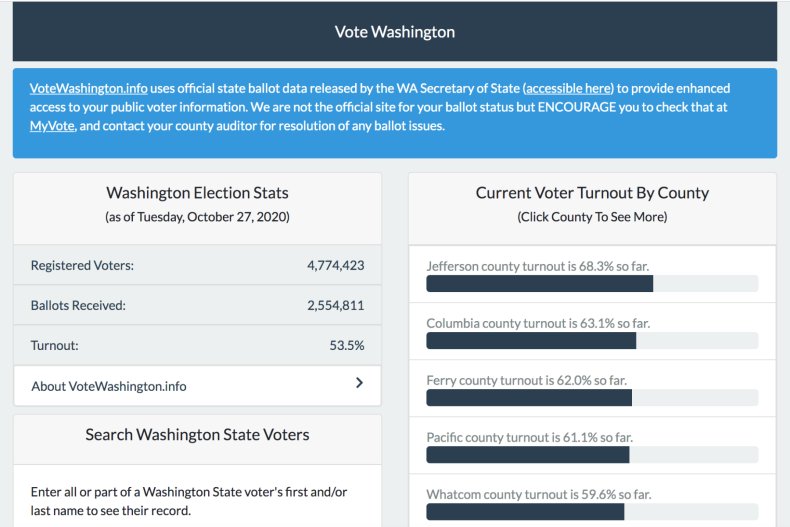 It also claims to provide information on the current voter turnout by county as well as state election statistics like registered voters and ballots received.
"There is no political agenda to create distrust or discord with the state and county elections, we are hoping to provide the tools to the public to build confidence in the election systems and to audit the ballot status of any publicly disclosed voter," reads a description on the site.
But Wyman has warned that the site is suspect and that she has reported it to the Department of Homeland Security as well as federal authorities monitoring election cybersecurity.
She told King 5 on Tuesday: "I've already found a few things on that website that are absolutely, categorically wrong."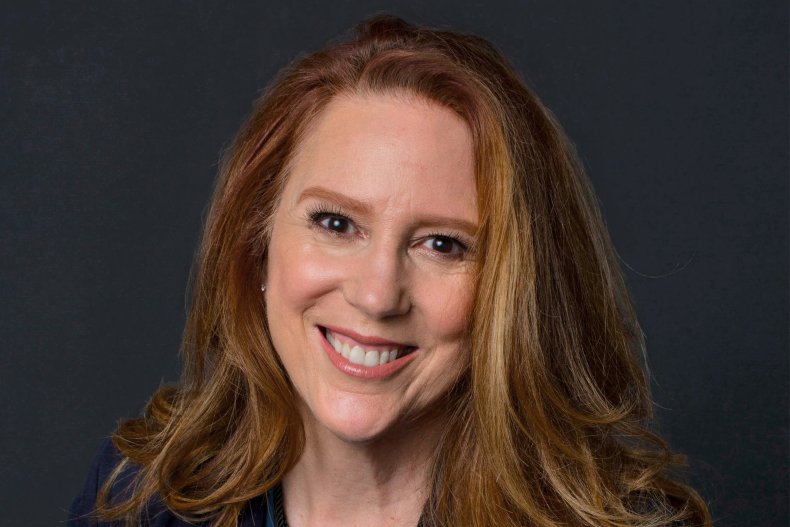 The secretary of state told the outlet that the site lists voters whose ballots have been rejected.
She said: "What I can tell you for a complete fact is no ballots across the state of Washington have been rejected, because the only entity that can reject a ballot is the county canvassing board, and our county canvassing boards have not begun meeting."
Wyman added that any voters with challenged ballots should get in touch with their county elections office.
In a blue banner, the site refers visitors to the voter portal on the state's only official source for election information, VoteWA.gov.
It tells visitors: "We are not the official site for your ballot status but ENCOURAGE you to check that at MyVote, and contact your county auditor for resolution of any ballot issues."
Wyman urges voters to report election misinformation campaigns
Wyman's warning about the website comes after she told Washington voters on Monday to report any misinformation campaigns, according to The Seattle Times.
She reportedly told a news conference that the state government is anticipating an influx of misinformation and disinformation campaigns on social media, via emails and across the internet at large.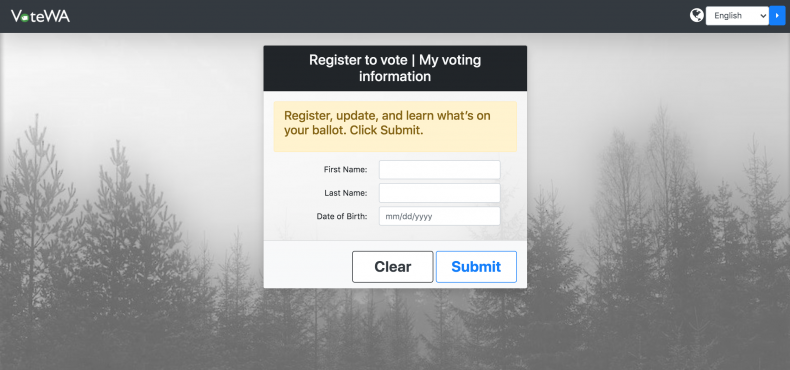 However, the secretary of state also sought to reassure voters of Washington's election systems, saying: "We're confident that our system has not had any breaches, it has not been compromised in any way, and that it is still operating fully secure," according to the publication.
But it also reported that Wyman still urged voters to share suspected emails and social media posts with her office "to really help us combat these efforts."