See What Your NYC Block Looked Like Decades Ago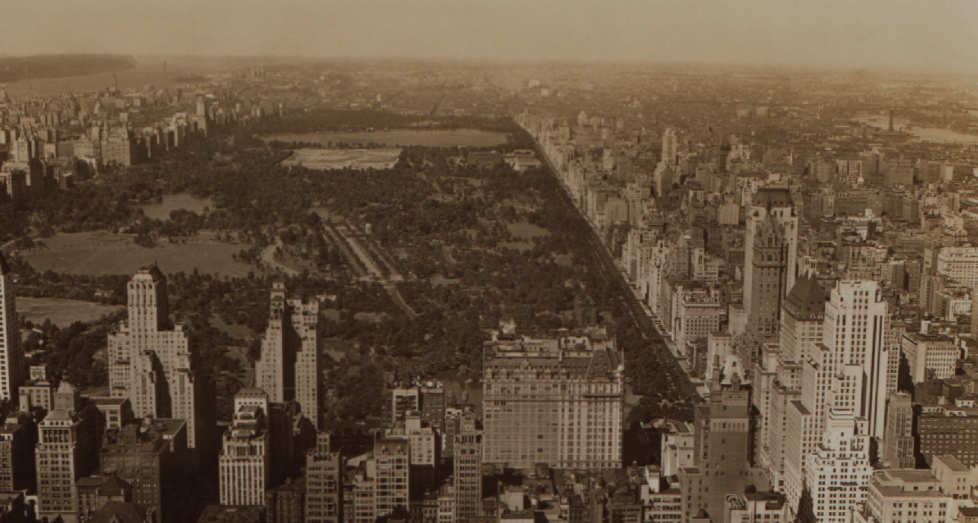 Want to see what your block in New York City looked like 75 years ago? Or where your great-grandparents lived?
A curiously addictive interactive map, OldNYC, lets you see what just about any spot in New York City looked like decades earlier. Drawing on a large archive of photos from the New York Public Library, the map looks like a grid of tiny red dots on a map—until you zoom in, click and behold the visual history of that particular intersection. Manhattan is more complete than the other boroughs, with virtually every corner accounted for, but the whole thing is remarkably thorough.
Here, for instance, is what happens when you click on Broadway and East 8th:

The Manhattan blocks are rich with photographic documentation, marked by red circles. This is Midtown and Murray Hill: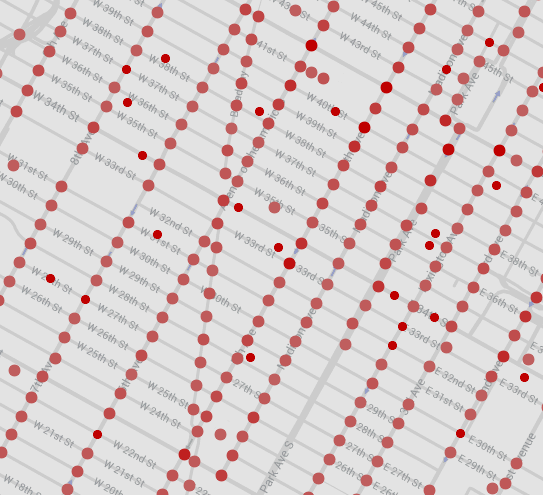 There are somewhat less dots to click on when you toggle over to a neighborhood that was evidently less populated 50 or 100 years ago, like Greenpoint, Brooklyn: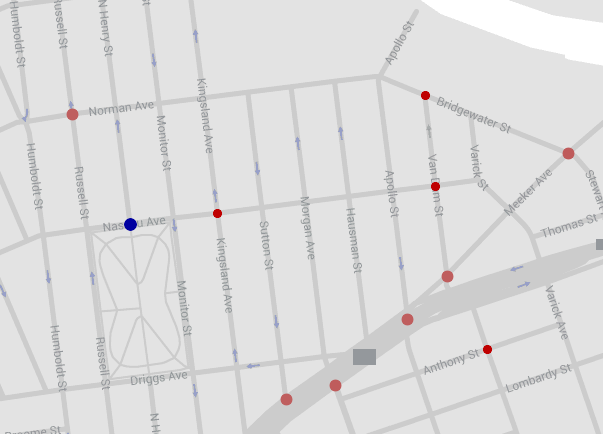 The new interactive is the project of Dan Vanderkam, a programmer and former Google employee who now works in a software research group at Mount Sinai Hospital. He says he's been working on OldNYC intermittently since early 2013, shortly after finishing a similar interactive for San Francisco.
Vanderkam turned to the New York Public Library, which holds an archive of about 50,000 old photographs of New York. They range from the 1870s through the 1970s, with the majority between 75 and 100 years old, according to Matt Knutzen, the geospatial librarian who worked on the project. Many of the images were taken by the photographer Percy Loomis Sperr.
"The photographs were commissioned in order to photograph and document a changing New York," Knutzen says. Along with them came the information that made OldNYC possible. "The librarians who did all the work documenting and creating metadata for these photographs—they put in streets and cross streets. They could have just described them as being this house or that house. But they had the foresight to see that the address would be an important thing. It's a beautiful stroke of genius for the future."
Since there were obviously no Google Maps satellite views in the 1920s, this is one of the few ways to browse the real city of the past from your computer. While putting it together, Vanderkam was struck by "just how rural parts of Queens were in the early 20th century," he says. "If you go out on the map to somewhere around where JFK is now, it's just farmland. Country roads and farm houses."
Add to that all the horse-and-buggy sightings, mid-construction landmarks and tenement houses in now-gentrified areas and you have a fascinatingly vivid digital tour of your grandparents' New York City.
See What Your NYC Block Looked Like Decades Ago | Culture