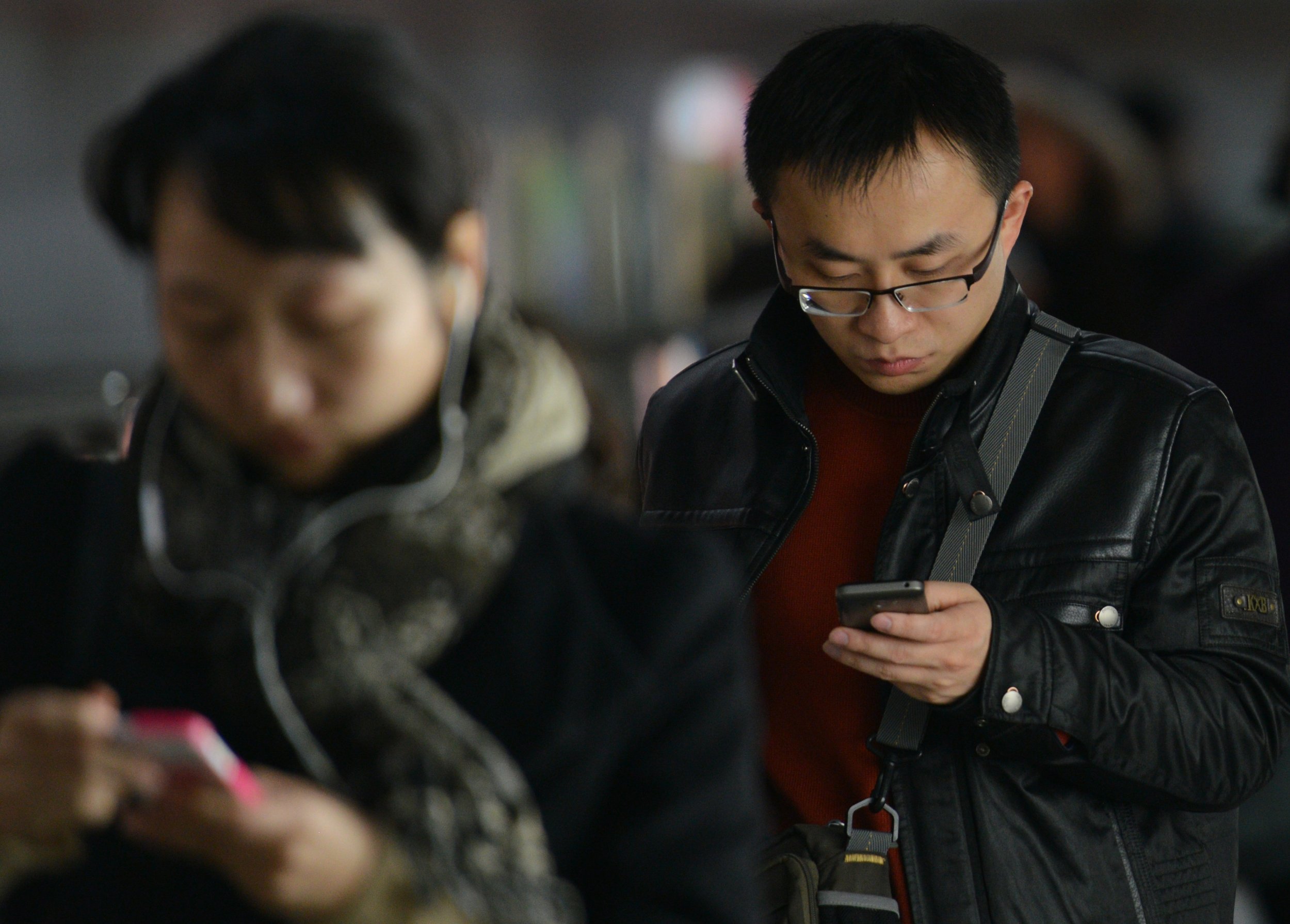 WeChat, the popular social media network, is about to become China's first official national electronic personal ID system.
On Monday, authorities in Guangzhou, one of China's largest cities, announced that its citizens in the southern province will no longer need to bring their ID cards on their person, as long as they have a phone with WeChat, reported local news sites. And if the test launch is successful, the new virtual ID card will be rolled out across the nation next month.
The virtual ID card will be as valid as paper identification issued by the Chinese state, Xinhua reported.
Adopters of the technology will be able to enter their names and ID numbers before logging in to the government network through a facial-recognition function to access a digital copy of their personal identity card. Citizens can then display the "network card" on their phones to book accommodation and flights, among other transactions.
Incorporating an identification card into a phone app will cut out administration difficulties that come with losing cards or forgetting them at a crucial time. The facial-recognition function is also likely to help prevent identity theft, as the software must recognize the user's face before allowing the user to access his or her ID card.
WeChat, China's most popular messaging application, was similar to WhatsApp in functionality when it was created in 2011. However, recently its capabilities have evolved beyond its chat and voice call functions to include shopping services and even mobile payments. The all-in-one app has simplified ordering food as well as paying for goods and utility bills.
Chinese technology giant Tencent has estimated that the app reached 980 million monthly users at the end of September, according to the South China Morning Post. According to a chart by Statista, its monthly user figures are on the rise and will likely hit 1 billion in the foreseeable future. In 2017, China's entire population was estimated at approximately 1.41 billion.
Tencent's WeChat team co-developed the new ID program alongside the Ministry of Public Security, reported the Post.