Wedding From Hell? Photographer Allegedly Had Sex With Guest, Peed on Tree, Threatened Police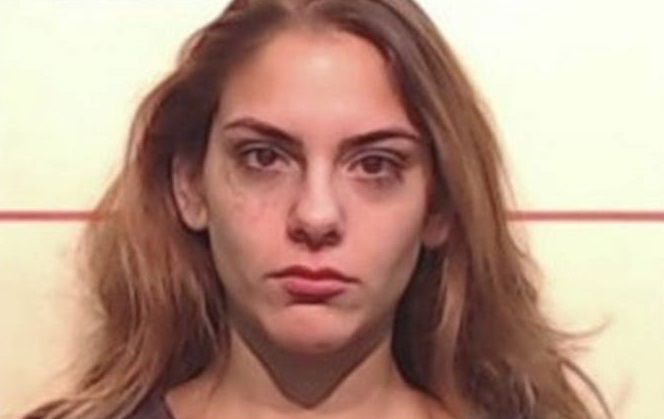 A wedding photographer has been arrested after allegedly having sex with a male guest at the ceremony, urinating on a tree and threatening police officers while being detained, according to reports.
Katie Mehta, 26, was meant to be documenting the day at the Parker Manor wedding venue, near Weatherford, Texas, on Saturday 24 November.
Instead, she was asked to leave after allegedly being found having sexual intercourse with a guest by a wedding party member, reports WFAA.
According to an arrest report, Mehta then walked to a nearby fountain and began to yell at the guests, at which point officers from the Parker County Sheriff's Department were called.
When officers arrived and told her to leave the venue, Mehta is alleged to have gone "to a tree nearby and began to urinate."
Deputies noted Mehta appeared to be under the influence of alcohol at the time. A bottle of prescription drug alprazolam was later found in her jacket, which the 26-year-old is believed to have been mixing with alcohol.
Alprazolam, sold under the brand name Xanax, is used to treat anxiety and panic-related disorders, but is also popular as a recreational drug.
Following her arrest, Mehta is accused of making several violent threats against officers while sat in the back of the patrol vehicle.
"Y'all families will be dead by Christmas, Y'alls daughters are dead. My dad is going to find out about this, and y'all are f*****g dead. D-E-A-D," Mehta said, reports the Star-Telegram.
According to a woman claiming to be Mehta's sister, the 26-year-old had had her drink spiked before she arrived at the wedding and fell ill at the venue. She also claimed Mehta was trying to defend herself from the advances of two men at the venue.
"She said she went outside, and she said these two men tried to approach her and do inappropriate things," the woman told WFAA. "And she said she was yelling and trying to get help, and things got turned around in a negative way."
Mehta faces charges of public intoxication and a felony charge of obstruction or retaliation.
As well as being a photographer, Mehta is also a model who goes under the name Max McIntyre.