Wedding Videographer Refuses to Shoot Same-Sex Wedding, Says It's 'Against My Beliefs'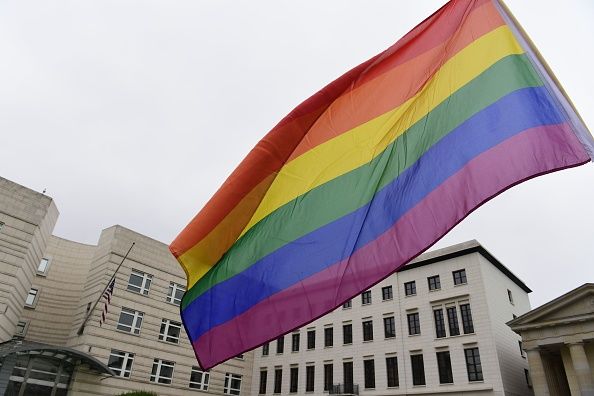 A wedding videographer from Colorado reportedly refused to work with a same-sex couple on their wedding day.
Anna Suhyda and her fiancée, Amanda Broadway, told KMGH-TV that MediaMansion in Denver refused to shoot their wedding in June in Boulder over "personal religious beliefs." The couple told the news station that Suhyda had reached out to the media company and spoke with one of the company's photographer's, Adam Snyder, after it was highly rated on the wedding website The Knot.
"He asked, 'What's your fiancée's name?' And I said, 'Amanda.' And I could tell he kind of paused on the phone, but I thought he was maybe jotting down notes," said Suhyda. "Then I got to work and looked at my email."
Suhyda told the news station that she received an email from MediaMansion that stated, "Unfortunately, at this time, we are not serving the LGBTQ community!"
The company posted the email that was sent Sunday on its Facebook page, stating while it had many LGBTQ clients, the company did not film "gay ceremonies or engagements" because of "personal religious beliefs."
"MediaManison is happy to work with people in the LGBTQ community! If a person who identifies as LGBT needs a video for their growing business, a vlog, short film idea, etc., we'd love to assist," the letter read. "We simply do not film gay ceremonies or engagements. This decision is based on personal religious beliefs. We do not ask that you agree with our beliefs but only ask that you respect our beliefs.
"We respect and love the LGBTQ community and are happy to refer them to friends or other vendors when we are not able to provide videography," the letter continued.
Suhyda told KMGH-TV that she did not believe this type of incident could occur in 2019.
"I just thought Denver was different. Not that he is every business, but I didn't think we'd had that here in 2019," Suhyda told the news station. "Our relationship shouldn't affect anybody in a negative way. So, the fact that it gets turned into that is just upsetting."
Benjamin Hostetter, the owner of MediaMansion, told KMGH-TV that the company did not hate the LGBTQ community. Hostetter told the news station that he had turned down more than one gay couple but was not discriminating against any community. He identified as Christian and claimed he had gay friends but said that producing a project that involves gay marriage is "against my beliefs," KMGH-TV reported.
"I believe it has to do with family and producing healthy families," said Hostetter. "I don't think there's a lot of good evidence out there that two men or two women can come together and have a really amazing effective family that is good and is everlasting."
The U.S. Supreme Court ruled in 2018 that a baker from Colorado had the constitutional right to refuse service to a same-sex couple in 2012 because of his religious beliefs. Charlie Craig and David Mullins filed a complaint with the Colorado Civil Rights Commission in 2012 after Jack Phillips, the owner of Masterpiece Cakeshop, refused to make a wedding cake for the same-sex couple.