Wednesday Night Drags: 75-year-old Napa Man Dies After Crash at Sonoma Raceway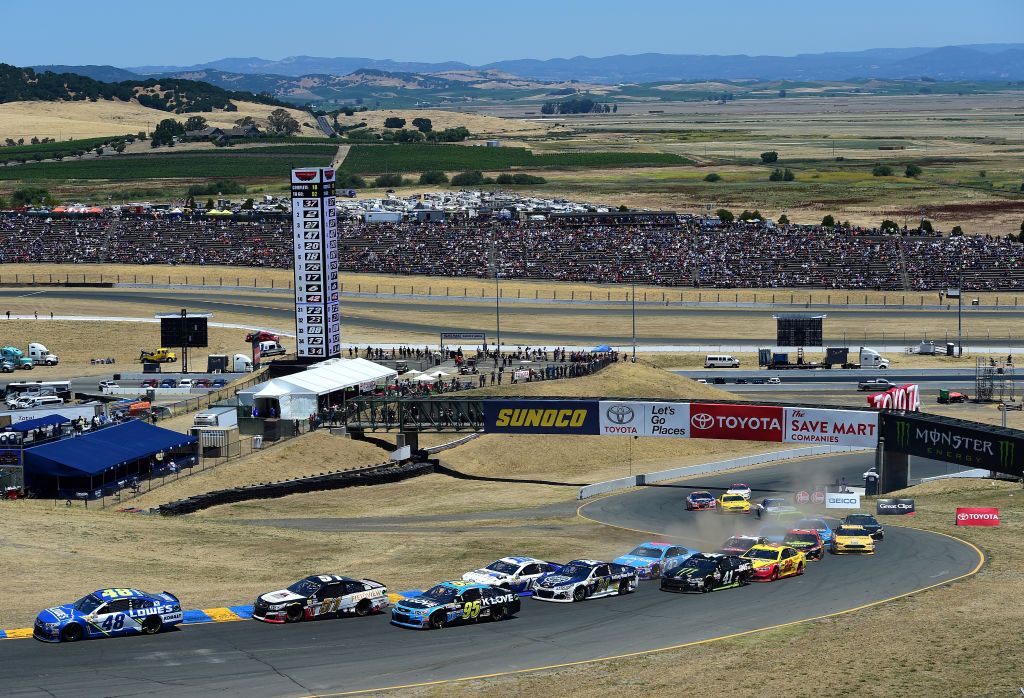 A 75-year-old Napa man died at the Sonoma Raceway on Wednesday night after hitting a wall at 100 mph, the Sonoma County Sheriff's office has said.
According to the San Francisco Chronicle, the man was racing in his 1976 Ford Pinto in the Wednesday Night Drags program that has been running for 30 years.
It was, according to a raceway spokeswoman, the first fatality on the track in the history of the program and he was the only driver to have been involved in the incident.
The crash took place at around 6:15 p.m. on the quarter-mile drag strip in only the third event of 2018, having begun the season on March 14.
The event takes place weekly and is open to anyone with a driver's license and a vehicle or motorcycle that can pass a technical inspection. Drivers wear safety equipment, such as a neck brace and helmet, and vehicles must have mufflers.
Its website described Wednesday Night Drags as a "popular program [that] gives people a safe, legal, controlled environment in which to drag race their cars away from city streets."
Sonoma Raceway hosts the weekly event called Sonoma Drags and Drifts every Wednesday. Drivers are able to race as well as do tricks such as drifting on the track.
The season runs for nine months, taking place on most Wednesday nights from March 14 to November 14.