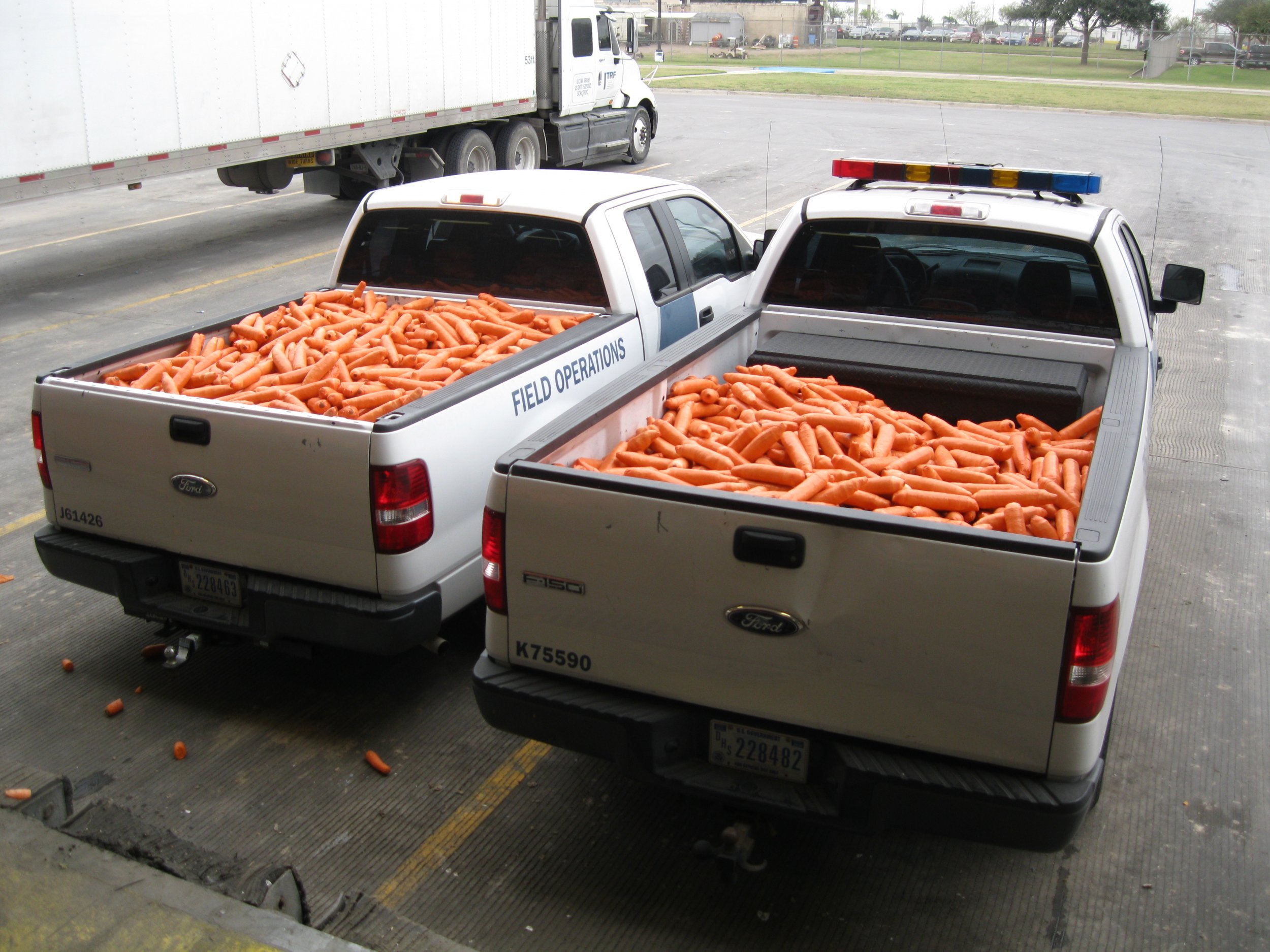 Drug smugglers trying to sneak thousands of pounds of weed disguised as carrots into the United States were sniffed out by authorities this weekend—though they demonstrated "creativity" in the attempted smuggling, officials said.
U.S. Customs and Border Protection intercepted 2,493 pounds of "alleged marijuana," which was found hidden among a commercial shipment of fresh carrots in a tractor-trailer traveling from Mexico. The shipment was discovered during a search at the Pharr International Bridge cargo facility, located near the U.S. border with Mexico in southeastern Texas—around 250 miles south of San Antonio.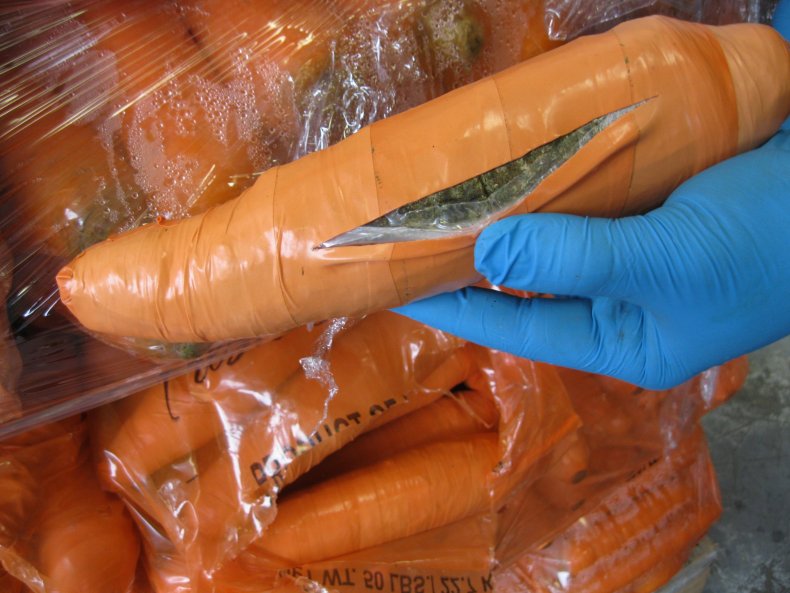 "Once again, drug smuggling organizations have demonstrated their creativity in attempting to smuggle large quantities of narcotics across the U.S.-Mexico border," said Efrain Solis Jr., port director of the Hidalgo/Pharr/Anzalduas Port of Entry. "Our officers are always ready to meet those challenges and remain vigilant toward any type of illicit activities."
The discovery was made during a secondary search on the vehicle on Sunday, which included the use of sniffer dogs. Orange packages stuffed with weed and wrapped to resemble large carrots were hidden in bags of actual carrots by the smugglers. In total, there were 2,817 carrot-shaped packages containing marijuana, which authorities said have a street value of approximately $499,000.
U.S. Customs and Border Protection is currently investigating the case with agents from Homeland Security Investigations.