Weed Company Settles With Man Over CBD Drops Mistakenly Mixed With THC
Massachusetts-based cannabis company Curaleaf has settled 10 lawsuits stemming from a mix-up over its CBD and THC products sold in Oregon.
Curaleaf, which has over 100 locations nationwide, has admitted in court filings that over the summer an employee unintentionally added raw material containing THC into a batch of its Select branded CBD tincture product. THC is the main psychoactive ingredient in cannabis. As CBD has grown in popularity for its purported wellness benefits, companies have begun offering products centered around the non-psychoactive substance.
Portland attorney Michael Fuller told Newsweek in an email that he represents a total of 13 people who unwittingly ingested THC products thinking it was CBD. Of those, 10 have settled and three are headed to a jury trial, including a claim for the estate of an elderly man whose family is bringing a wrongful death claim, he said.
Ayuba Agbonkhese, an Idaho resident and veteran, accepted Curaleaf's offer of $50,000 to settle his case on Wednesday. After ingesting the drops, Agbonkhese required medical treatment in an emergency room, according to filings. There, he thought he was going to die and experienced "shaking, racing heart, psychosis, discomfort, and distress."
"Though Ayuba's case is now over, he will continue his fight to hold Curaleaf accountable for its reckless behavior," read the settlement acceptance. "Ayuba will continue to petition for increased government regulation of Curaleaf's operations, and for increased penalties against drug manufacturers like Curaleaf that violate the law."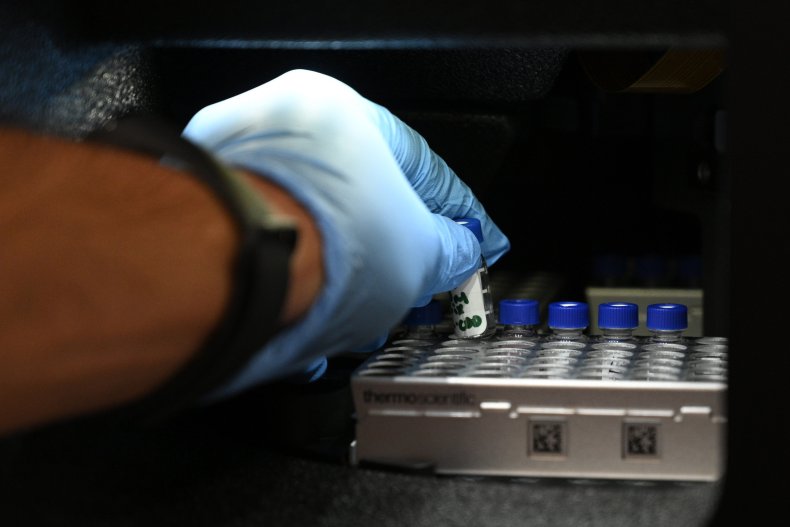 Court filings from other cases of people who unwittingly took the THC-contaminated drops against Curaleaf described similar experiences including psychosis, fear of death and distress lasting multiple hours. One individual was taken to the emergency room out of fear he was having a stroke.
Curaleaf did not respond to an email seeking comment Friday evening.
Fuller said that Agbonkhese accepted the agreement because it allowed for a public judgment to be entered against Curaleaf. The other settlements are not public, said Fuller.
The Oregon Liquor and Cannabis Commission launched a recall of the tainted CBD drops in September after it received reports that the tinctures were making them "high" even though the packages stated there wasn't any detectable THC.
Despite its legal difficulties Curleaf continues to expand. The company announced on Friday that it had inked a deal to acquire Bloom Dispensaries, a vertically integrated cannabis operator in Arizona in an all-cash transaction valued at approximately $211 million. The acquisition will expand Curaleaf's number of dispensaries and growing capacity.