The Week in Reading: The Best New Book Releases for February 28, 2017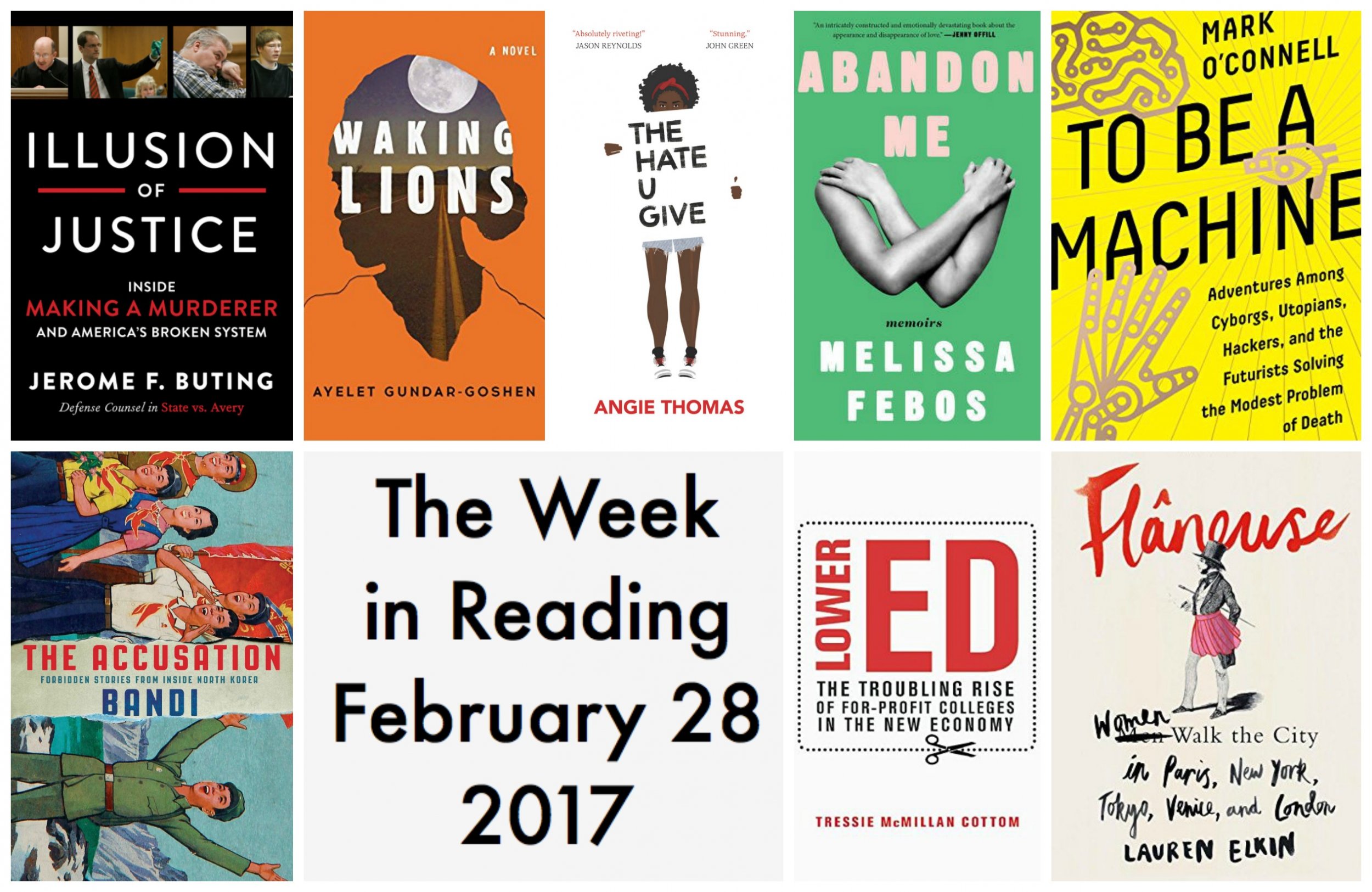 Welcome to the final February edition of The Week in Reading, a weekly column that pulls together the best new books being released each week a full day before the standard book release date.
At the beginning of every month, the internet is flooded with lists of must-reads for the coming 28 to 31 days. And while it's easy to find books that look intriguing at the start of the month, it's a whole lot less so to remember those books when you're actually looking for something new to read. But we're on a mission to change that–and just in time to eke out that same-day delivery from Amazon.
Here, without further ado: the eight best books with a release date of February 28, 2017.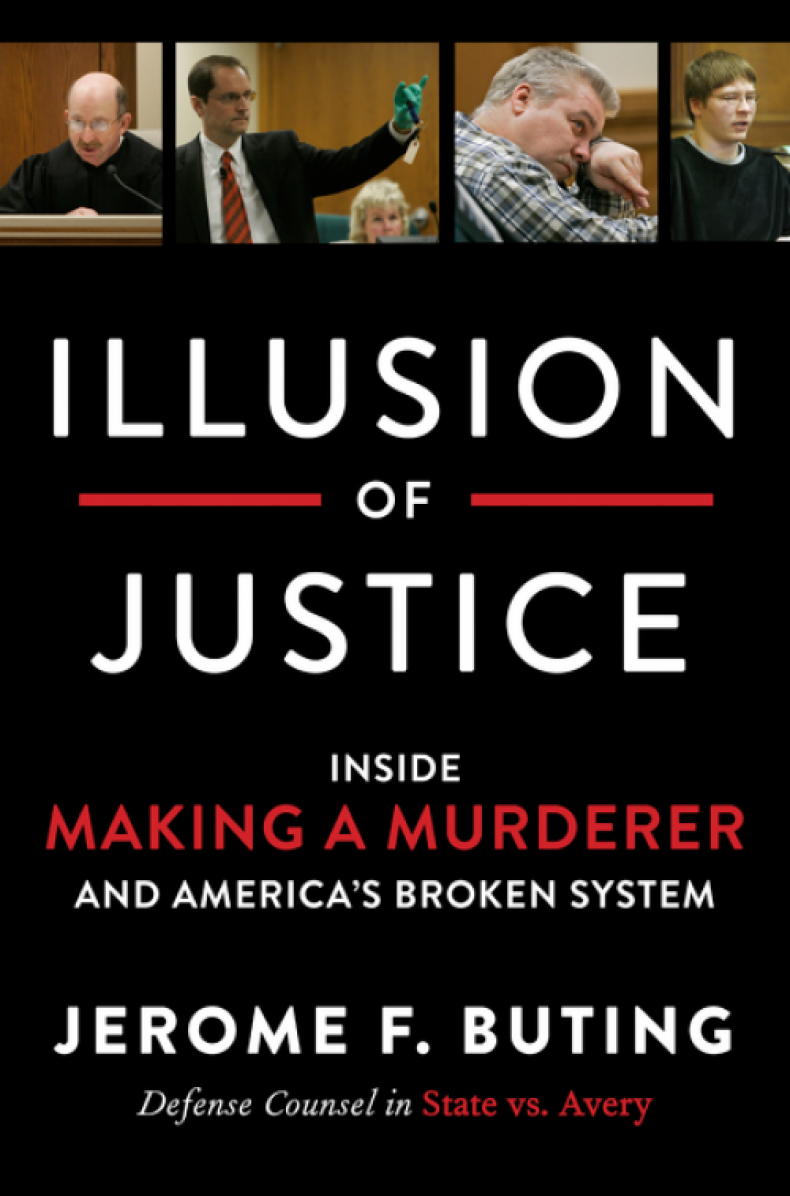 Illusion of Justice: Inside Making a Murderer and America's Broken System by Jerome F. Buting
Harper, 352 pages
Crusading attorney duo Jerome Bunting and Dean Strang captured hearts and minds when they appeared in Making a Murderer, and Buting's account of the inner workings of the criminal justice system digs just as deep as the 2015 Netflix series.
Where you've heard his name before: He represented Steven Avery alongside Dean Strang in Making a Murderer.
Goodreads Synopsis: Over his career, Jerome F. Buting has spent hundreds of hours in courtrooms representing defendants in criminal trials. When he agreed to join Dean Strang as co-counsel for the defense in Steven A. Avery vs. State of Wisconsin, he knew a tough fight lay ahead. But, as he reveals in Illusion of Justice, no-one could have predicted just how tough and twisted that fight would be—or that it would become the center of the documentary Making a Murderer, which made Steven Avery and Brendan Dassey household names and thrust Buting into the spotlight. Buting's powerful, riveting boots-on-the-ground narrative of Avery's and Dassey's cases becomes a springboard to examine the shaky integrity of law enforcement and justice in the United States, which Buting has witnessed firsthand for more than 35 years. From his early career as a public defender to his success overturning wrongful convictions working with the Innocence Project, his story provides a compelling expert view into the high-stakes arena of criminal defense law; the difficulties of forensic science; and a horrifying reality of biased interrogations, coerced or false confessions, faulty eyewitness testimony, official misconduct, and more. Combining narrative reportage with critical commentary and personal reflection, Buting explores his professional and personal motivations, career-defining cases—including his shocking 15-year-long fight to clear the name of another man wrongly accused and convicted of murder—and what must happen if our broken system is to be saved. Taking a place beside Just Mercy and The New Jim Crow, Illusion of Justice is a tour-de-force from a relentless and eloquent advocate for justice who is determined to fulfill his professional responsibility and, in the face of overwhelming odds, make America's judicial system work as it is designed to do.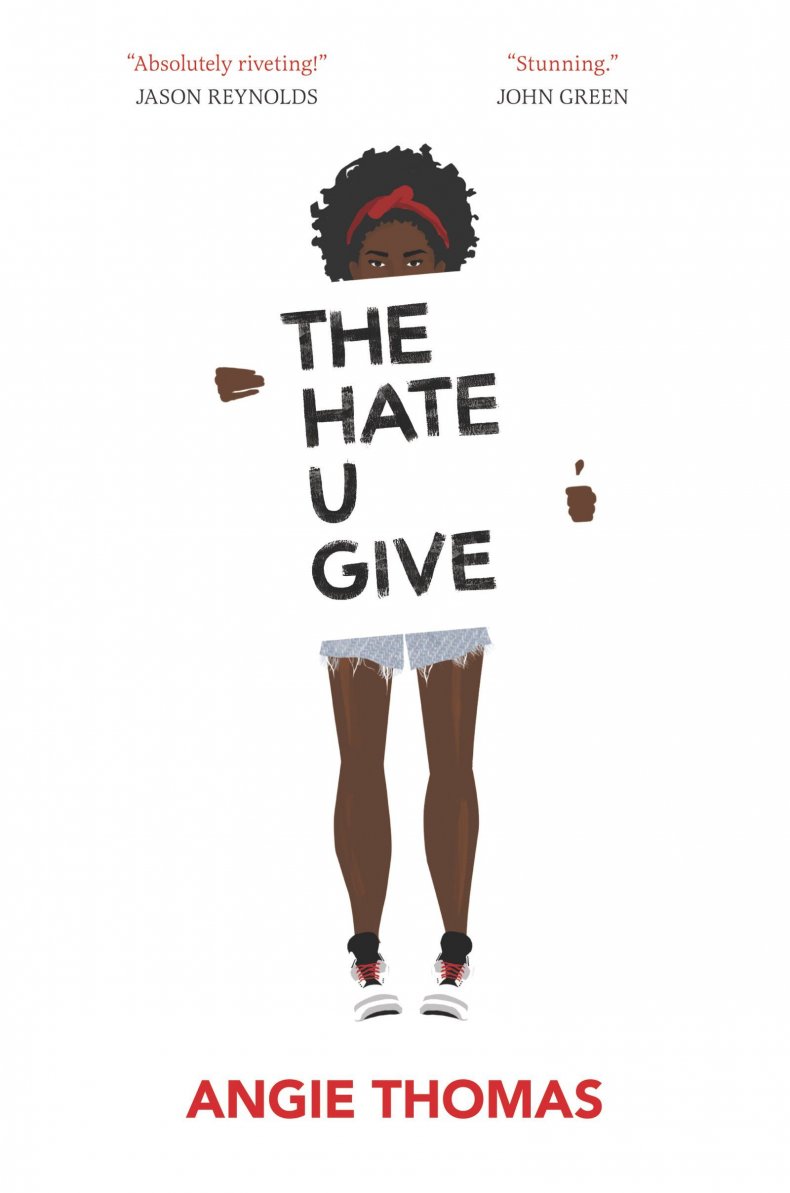 The Hate U Give by Angie Thomas
Balzer + Bray, 464 pages
Very rarely does a young adult book present itself as required reading in the way that The Hate U Give does: It's a vital look at racism and police violence, and gives an essential view on what it's like to be a black teenager in 2017.
Where you've heard her name before: She's a former teen rapper.
Goodreads Synopsis: Inspired by the Black Lives Matter movement, Angie Thomas's searing debut about an ordinary girl in extraordinary circumstances addresses issues of racism and police violence with intelligence, heart, and unflinching honesty. Sixteen-year-old Starr Carter moves between two worlds: the poor neighborhood where she lives and the fancy suburban prep school she attends. The uneasy balance between these worlds is shattered when Starr witnesses the fatal shooting of her childhood best friend Khalil at the hands of a police officer. Khalil was unarmed. Soon afterward, his death is a national headline. Some are calling him a thug, maybe even a drug dealer and a gangbanger. Protesters are taking to the streets in Khalil's name. Some cops and the local drug lord try to intimidate Starr and her family. What everyone wants to know is: What really went down that night? And the only person alive who can answer that is Starr. But what Starr does—or does not—say could upend her community. It could also endanger her life.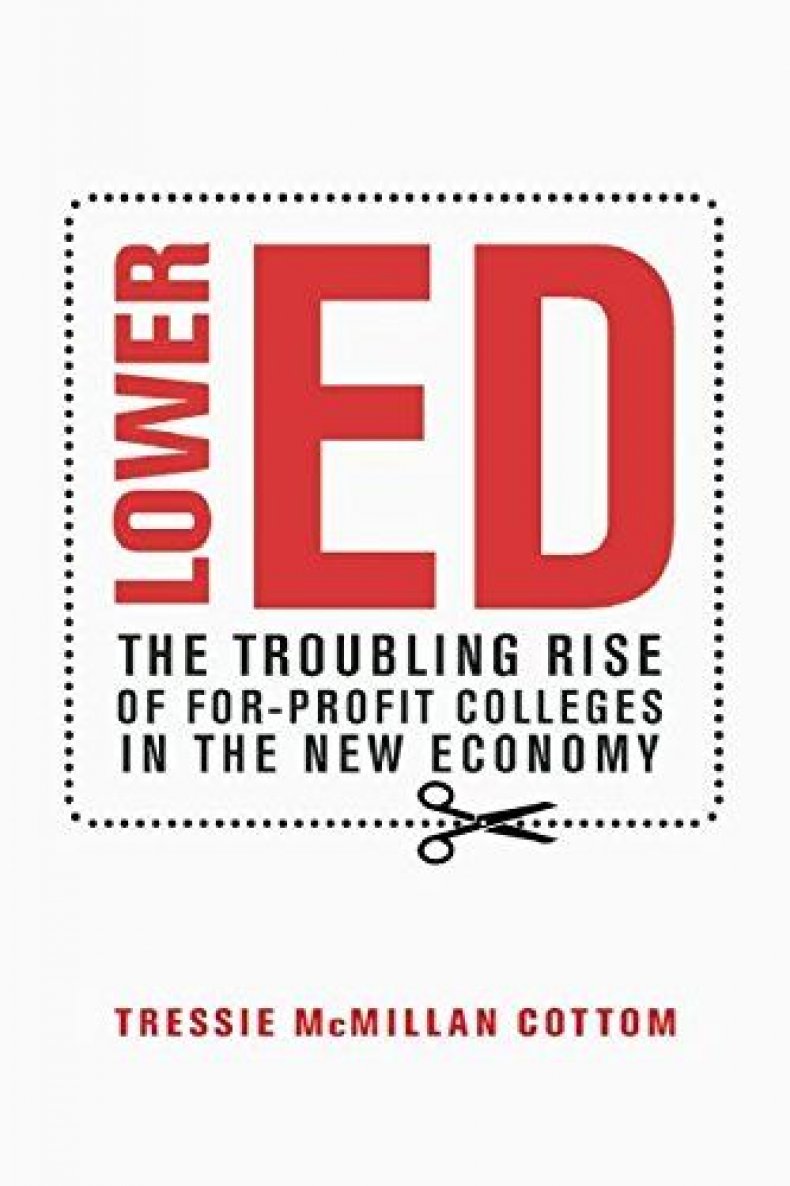 Lower Ed: The Troubling Rise of For-Profit Colleges in the New Economy by Tressie McMillan Cottom
The New Press, 256 pages
For-profit colleges have come under fire in the last few years but never quite like this: Cottom's investigation into the human cost of mainstreaming the college experience features testimony from 100 people who have been directly affected by the industry's boom, and investigates the link between the rise of these businesses and the inequality gap.
Where you've heard her name before: Currently employed as a professor, she was formerly a columnist at Slate and a contributor to The Washington Post and The Atlantic.
Goodreads Synopsis: Despite the celebrated history of not-for-profit institutions of higher education, today more than 2 million students are enrolled in for-profit colleges such as ITT Technical Institute, the University of Phoenix, and others. Yet little is known about why for-profits have expanded so quickly and even less about how the power and influence of this big-money industry impact individual lives. Lower Ed, the first book to link the rapid expansion of for-profit degrees to America's increasing inequality, reveals the story of an industry that exploits the pain, desperation, and aspirations of the most vulnerable and exposes the conditions that allow for-profit education to thrive. Tressie McMillan Cottom draws on her personal experience as a former counselor at two for-profit colleges and dozens of interviews with students, senior executives, and activists to detail how these schools have become so successful and to decipher the benefits, credentials, pitfalls, and real costs of a for-profit education. By humanizing the hard choices about school and survival that millions of Americans face, Lower Ed nimbly parses the larger forces that deliver some of us to Yale and others to For-Profit U in an office park off Interstate 10.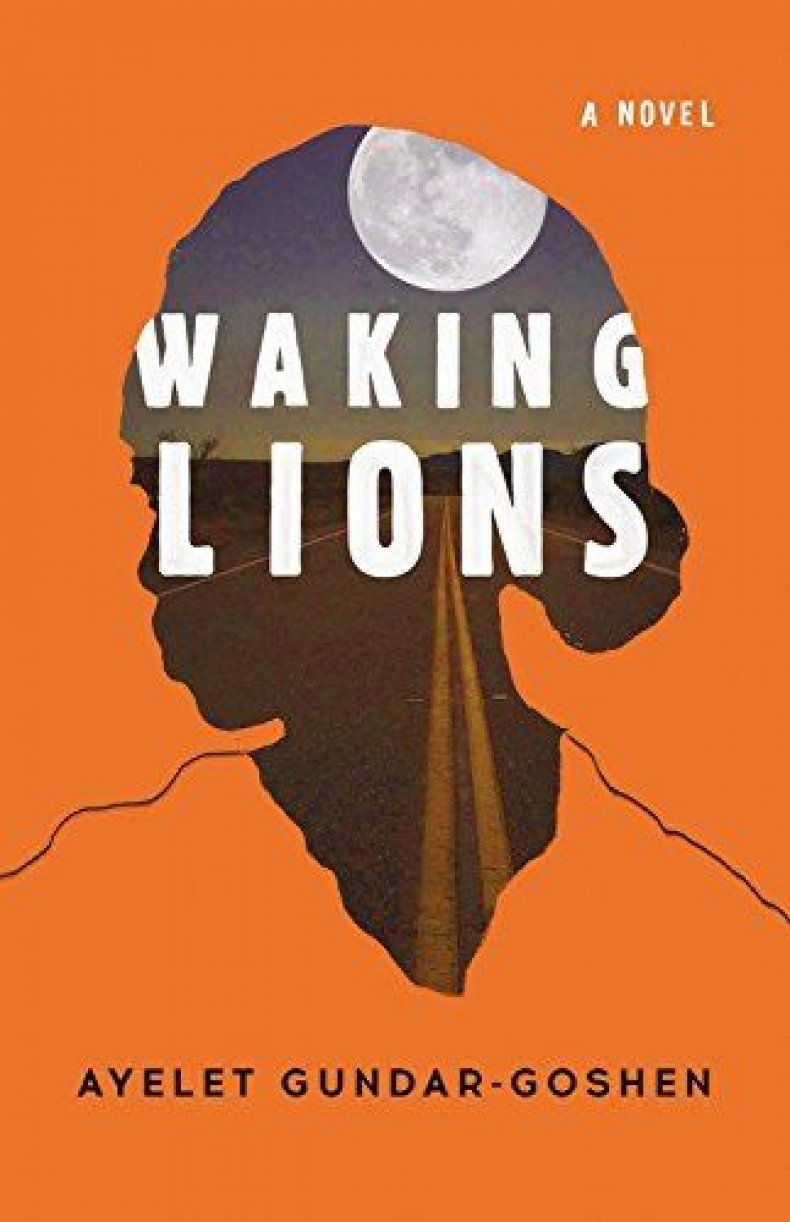 Waking Lions by Ayelet Gundar-Goshen
Little, Brown and Company, 352 pages
The premise for Waking Lions is simple: A man is involved in a hit and run, and while he thinks he's escaped unscathed, he is later sought out and confronted by the victim's widow. But he soon discovers that it's not money that she's seeking—instead it's something far, far deeper than he ever could have imagined.
Where you've heard her name before: She has been a part of the Israeli civil rights movement, and is an award-winning screenwriter.
Goodreads Synopsis: Eitan Green is a good man. He saves lives. Then, speeding along a deserted moonlit road in his SUV, he hits someone. Seeing that the man, an African migrant, is beyond help, he flees the scene. It is a decision that changes everything. Because the dead man's wife knows what happened. When she knocks at Eitan's door the next day, tall and beautiful, he discovers that her price is not money. It is something else entirely, something that will shatter Eitan's safe existence and take him into a world of secrets and lies. Waking Lions is a gripping, suspenseful and morally devastating drama of guilt and survival, shame and desire.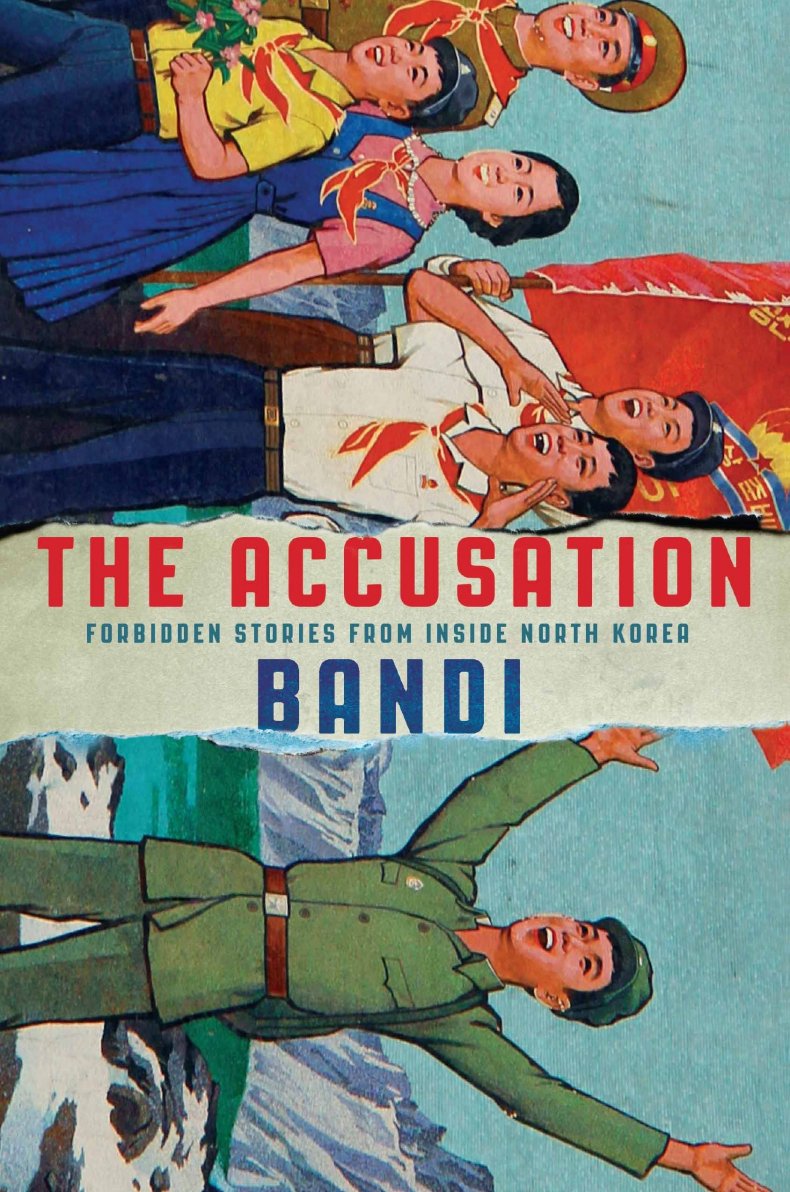 The Accusation: Forbidden Stories from Inside North Korea by Bandi
Grove Press, 288 pages
This collection of seven stories comes straight from the belly of the beast: The author is a North Korean, and he wrote them in secret. And not only do they paint a portrait of a place we've very rarely seen before, but they're absolutely brilliantly written and some of the most engrossing fiction to be published in years.
Where you've heard the name before: "Bandi" means "firefly" in Korean. It's a pseudonym.
Goodreads Synopsis: The Accusation is a deeply moving and eye-opening work of fiction that paints a powerful portrait of life under the North Korean regime. Set during the period of Kim Il-sung and Kim Jong-il's leadership, the seven stories that make up The Accusation give voice to people living under this most bizarre and horrifying of dictatorships. The characters of these compelling stories come from a wide variety of backgrounds, from a young mother living among the elite in Pyongyang whose son misbehaves during a political rally, to a former Communist war hero who is deeply disillusioned with the intrusion of the Party into everything he holds dear, to a husband and father who is denied a travel permit and sneaks onto a train in order to visit his critically ill mother. Written with deep emotion and writing talent, The Accusation is a vivid depiction of life in a closed-off one-party state, and also a hopeful testament to the humanity and rich internal life that persists even in such inhumane conditions.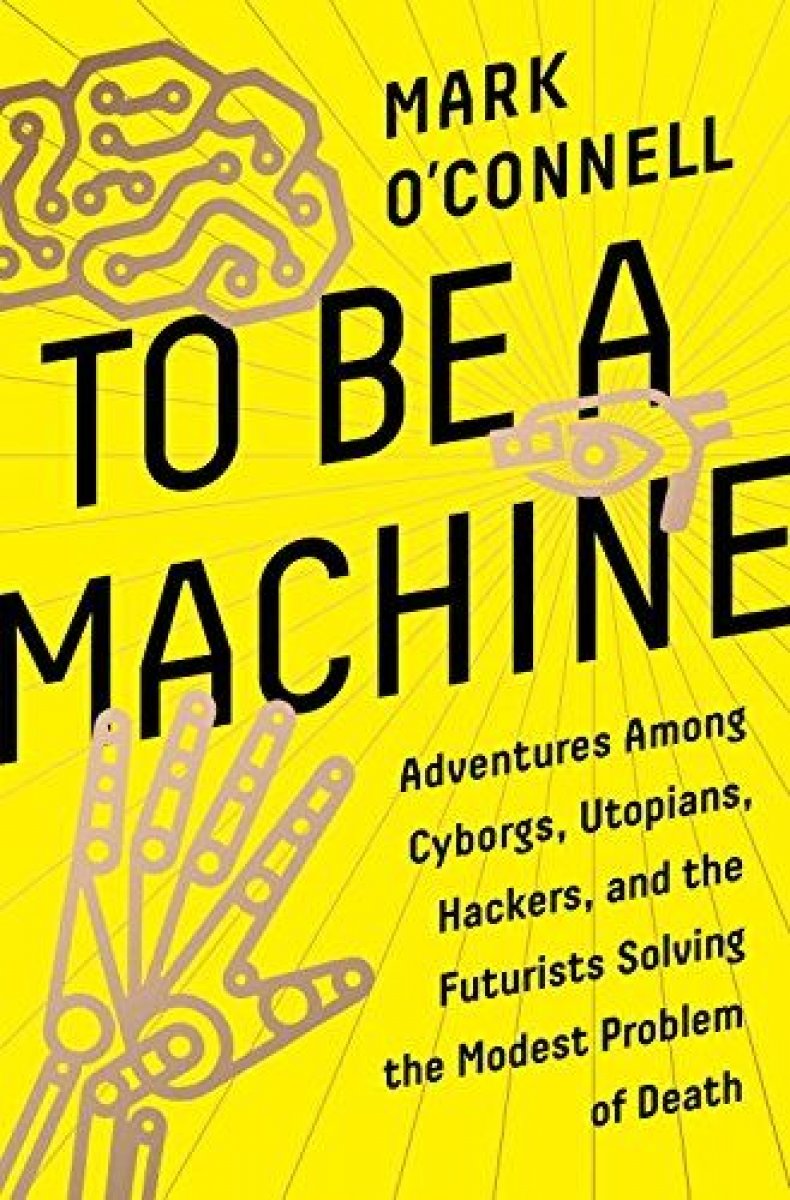 To Be a Machine: Adventures Among Cyborgs, Utopians, Hackers, and the Futurists Solving the Modest Problem of Death by Mark O'Connell
Doubleday, 256 pages
The game-changing technology being developed in Silicon Valley is often hard to wrap one's head around, and Mark O'Connell takes readers on a wild ride through this world in a way that makes one feel that anything is possible and everything is happening right now.
Where you've heard his name before: He's a book reviewer and columnist and a staff editor at The Millions.
Goodreads Synopsis: Meet the visionaries, billionaires, professors, and programmers who are using groundbreaking technology to push the limits of the human body our senses, intelligence, and our lifespans. Once relegated to the fringes of society, transhumanism (the use of technology to enhance human intellectual and physical capability) is now poised to enter our cultural mainstream. It has found adherents in Silicon Valley billionaires Ray Kurzweil and Peter Diamandis. Google has entered the picture, establishing a bio-tech subsidiary aimed at solving the problem of aging. In To Be a Machine, journalist Mark O'Connell takes a headlong dive into this burgeoning movement. He travels to the laboratories, conferences, and basements of today's foremost transhumanists, where he's presented with the staggering possibilities and moral quandaries of new technologies like mind uploading, artificial superintelligence, cryonics, and device implants.
Bloomsbury USA, 320 pages
The second set of memoirs from Melissa Febos is as absolutely riveting as the first: Composed of essays that explore the relationships that tie us all together, it's emotionally raw and stirring in a way that will have you aching for more.
Where you've heard her name before: She wrote a previous memoir called Whip Smart.
Goodreads Synopsis: Abandon Me captures the intense bonds of love and the need for connection—with family, lovers, and oneself. First, her birth father, who left her with only an inheritance of addiction and Native American blood, its meaning a mystery. As Febos tentatively reconnects, she sees how both these lineages manifest in her own life, marked by compulsion and an instinct for self-erasure. Meanwhile, she remains closely tied to the sea captain who raised her, his parenting ardent but intermittent as his work took him away for months at a time. Woven throughout is the hypnotic story of an all-consuming, long-distance love affair with a woman, marked equally by worship and withdrawal. In visceral, erotic prose, Febos captures their mutual abandonment to passion and obsession—and the terror and exhilaration of losing herself in another. At once a fearlessly vulnerable memoir and an incisive investigation of art, love, and identity, Abandon Me draws on childhood stories, religion, psychology, mythology, popular culture, and the intimacies of one writer's life to reveal intellectual and emotional truths that feel startlingly universal.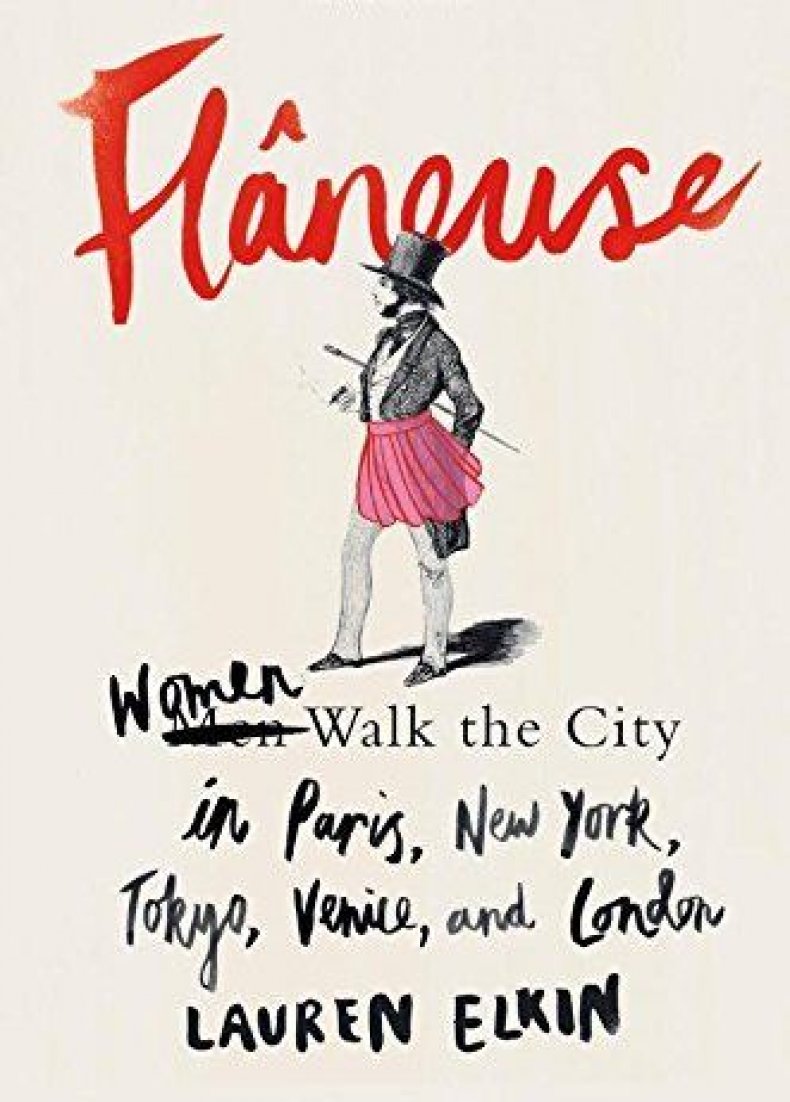 Flâneuse: Women Walk the City in Paris, New York, Tokyo, Venice, and London by Lauren Elkin
Farrar, Straus and Giroux, 336 pages
One of the best ways to escape real life is to travel to new and glorious places through a book, and that's just what Lauren Elkin taps into: From Tokyo to New York, she elegantly takes you on a multi-cultural tour of women in the arts throughout the ages.
Where you've heard her name before: You may have read her essays in print or online.
Goodreads Synopsis: If the word flâneur conjures up visions of Baudelaire, boulevards and bohemia—then what exactly is a flâneuse? In this gloriously provocative and celebratory book, Lauren Elkin defines her as "a determined resourceful woman keenly attuned to the creative potential of the city, and the liberating possibilities of a good walk." Part cultural meander, part memoir, Flâneuse traces the relationship between the city and creativity through a journey that begins in New York and moves us to Paris, via Venice, Tokyo and London, exploring along the way the paths taken by the flâneuses who have lived and walked in those cities. From 19th-century novelist George Sand to artist Sophie Calle, from war correspondent Martha Gellhorn to film-maker Agnes Varda, Flâneuse considers what is at stake when a certain kind of light-footed woman encounters the city and changes her life, one step at a time.