This Week in Trump: Local Milk People Website Sends Visitors to Statue of Liberty Page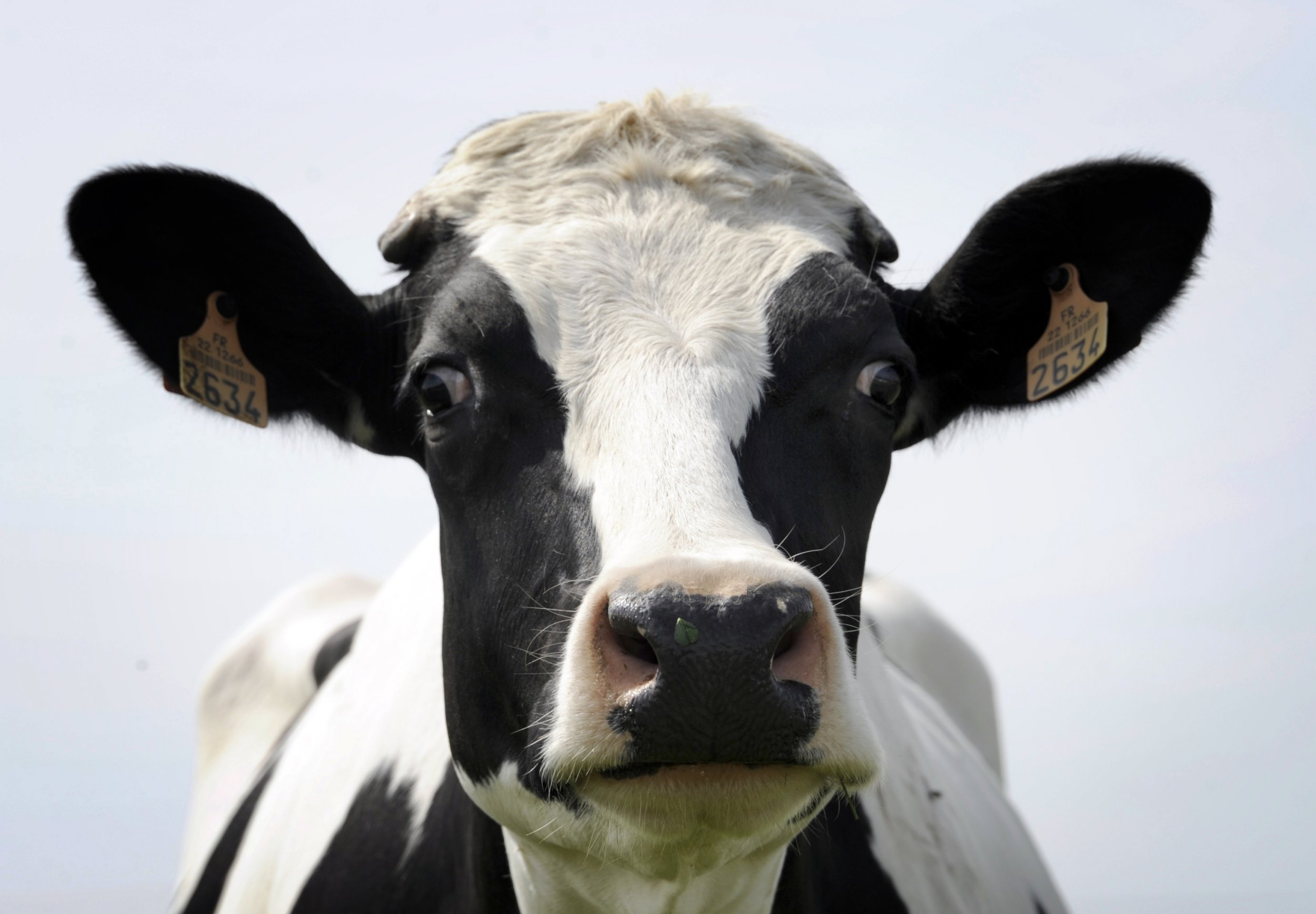 The moment David Burrows read about President Donald Trump's "local milk people" comment to Australian Prime Minister Malcolm Turnbull, he knew what he had to do. A self-professed "cheap, digital version of Banksy," Burrows bought a URL, LocalMilkPeople.com, and then redirected it to the National Park Service's Statue of Liberty home page.
"That's what America is really about!" Burrows says in a phone interview with Newsweek. "We're all from different backgrounds. I'm part Cherokee. We've gotten off track of what the Statue of Liberty stands for. It's a beacon of hope for freedom for people who want to come here to better their lives and their families, and make America better as well."
Burrows, who's in his 50s and lives in Dallas, has been buying and selling URLs for years as part of his job in marketing (he worked for Mark Cuban and Yahoo before launching his own digital agency, M+M). On Wednesday, he watched the heated discussion between the White House's Stephen Miller and CNN's Jim Acosta about the symbolic import of the Statue of Liberty. Trump had sent Miller into a press briefing to talk to journalists about his controversial immigration legislation. Acosta pointed out that "the Statue of Liberty says, 'Give me your tired, your poor, your huddled masses yearning to breathe free.' It doesn't say anything about speaking English or being a computer programmer. Aren't you trying to change what it means to be an immigrant coming into this country?"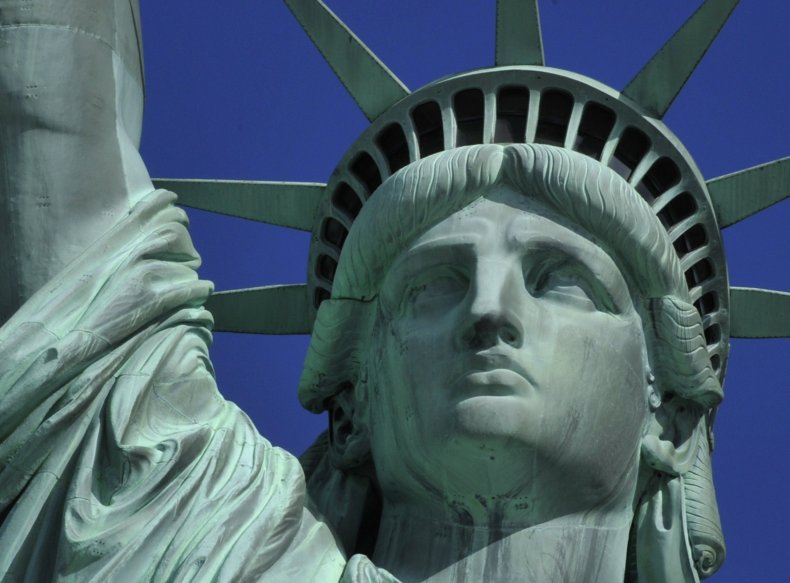 Miller's response has been reverberating through the internet all week: After pointing out that the poem on the Statue of Liberty, written by Emma Lazarus, was not part of the original monument, he commented that the statue is a "symbol of American liberty lighting the world," implying it wasn't about immigrants.
The next day, The Washington Post published transcripts from Trump's calls in January with Mexican President Enrique Peña Nieto and with the Australian prime minister. During his call with Turnbull, Trump complained about having to accept refugees from Australian detention centers, saying, "I guarantee you they are bad. That is why they are in prison right now. They are not going to be wonderful people who go on to work for the local milk people."
Cue the memes about "local milk people," whoever they might be. And, now, we have a digital prank with a conscience. (Reached by email, Tom Crosson, chief of public affairs at the National Park Service said, "I have no comment on this.")
LocalMilkPeople.com isn't the first example of Burrow turning a trending topic into a URL, and then redirect it to another website to make a comment.
A couple months ago, White House counselor Kellyanne Conway promoted Ivanka Trump's fashion line on Fox & Friends, saying, "Go buy Ivanka's stuff.… I'm going to give a free commercial here. Go buy it today, everybody." People did: The company reportedly had one of its best weeks ever, but it was one of the worst for Conway, who violated an ethics rule prohibiting government employees from using their positions to endorse products.
"I thought, 'I wonder if anyone has bought that as a URL?'" Burrow says. "They hadn't. I bought GoBuyIvankasStuff.com and redirected it to a third world women's fair trade company, Global Girlfriend. They had a peak in traffic and sales. They run a fund for women in third world countries. It was a win-win for everybody."
As Burrows puts it, "I've always been a prankster, ever since I was 5. I've tried to learn to use my powers for good."