The Weeknd, Adam Lambert and More Release New Music: What You Should Listen to Today
There's a staggering amount of new music released every Friday—so much so that it can be overwhelming to try and keep up. Luckily, we're here to help. Every week, Newsweek will highlight a handful of albums that are hitting streaming services, so you can always be up to date on the most exciting new releases.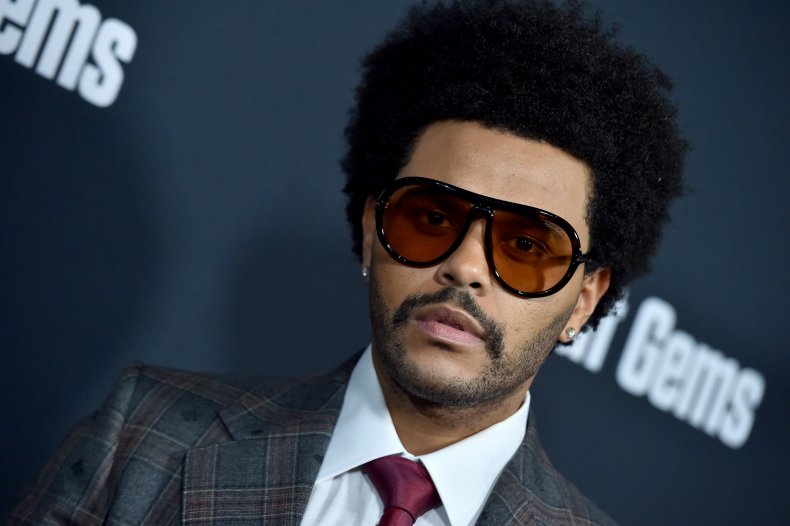 The Weeknd, After Hours (XO/Republic Records)
In his first full-length release since 2016's Starboy, the Weeknd is only thinking about number one—himself. The singer born Abel Tesfaye is bouncing back from the heartbreak that he chronicled on his 2018 EP, My Dear Melancholy. On the new album's lead single, "Heartless," Tesfaye declares himself a "low life for life," announcing that he's back to old womanizing, partying ways. Despite rediscovering his hard exterior, the Weeknd still finds himself singing about being lovesick, even when his R&B picks up the pace and makes for the Vegas Strip, as on "Blinding Lights."
Adam Lambert, Velvet (More is More/Empire Distribution)
Adam Lambert's fourth solo album comes just after he wrapped up 2020 dates fronting rock icons Queen in Asia and Australia. And the American Idol runner-up's latest delivers more of his trusty fusions of pop, rock, soul and disco. (Six of the tracks on Velvet are actually ported over from Lambert's Velvet: Side A EP, released back in September 2019.) Lambert's signature falsetto cuts through sleek and funky tracks about promiscuity (like "Loverboy" and "Stranger You Are"), but distorted guitars punctuate "Ready to Run" and the Queen-like ballad "Closer to You," which are are sure to please listeners more keen on the singer's Freddie Mercury tributes.
Kelsea Ballerini, kelsea (Black River Entertainment)
On her (sorta) self-titled third album, Kelsea Ballerini takes glee in and feels ire over stereotypical activities that 26-year-olds take part in, like drinking to get over an ex and going out clubbing. On the pop-oriented "club," she sings about how scenes involving the latter tend to bring out the worst in people: "I don't wanna wake up on the floor of a bathroom/Lookin' at the stamps on my hand like a tattoo." She's not a teetotaler, though: On the rollicking country tune "hole in the bottle," Ballerini takes joy in finishing a bottle of wine a little too quickly.
Myrkur, Folkesange (Relapse)
Abandoning the tremolo picking and distorted guitars that defined her first two albums, Myrkur (real name: Amalie Bruun) still packs intensity into her latest release, Folklesange. While the album's presented as an exploration of Scandinavian folk music, the droning production that's common in black metal gives the LP both a punch and a spooky atmosphere, especially on songs like "Harpens Kraft" and "House Carpenter."
Correction 3/20, 9:17 a.m. EST: An earlier version of this story had incorrectly listed Alicia Keys' ALICIA as out Friday March 20. It is out May 15.