The Weeknd Experience: Creating Tonight's Virtual Concert and How to Stream It
Tonight, TikTok will livestream the virtual concert, The Weeknd Experience. Adam Arrigo, the CEO and co-founder of Wave, spoke to Newsweek, about creating the virtual stage for hip-hop artist, The Weeknd.
Tonight at 8:30 p.m. EST/5:30 p.m. PST, the Weeknd will appear in his digital avatar form and perform tracks from his latest album, After Hours.
TikTok, XO, and Republic Records have teamed up with the virtual entertainment company Wave for the unique music experience in augmented reality. The Weeknd Experience will also be raising funds for The Equal Justice Initiative, a non-profit organization that provides legal representation to prisoners who have been wrongly convicted. Fans can either donate or purchase merchandise from the Weeknd shop.
During our conversation, Arrigo talked about the lessons learned from previous virtual concerts, creating the right look for the Weeknd's virtual concert, and how the pandemic has created the need for more virtual concerts.
Newsweek subscription offers >
Before The Weeknd Experience, you've done virtual concerts for Imogen Heap and Kill The Noise. What has each virtual concert taught the company?
That's a great question! It's been a crazy journey up until this point where it felt like the first couple of years, when we started making these concerts, it was more a period of exploration or research and development, where each show was almost like a beta or a test. We really wanted to push the envelope on the types of experiences you could create for this medium. Each one of those shows you mentioned had a different and new element to it.
Kill The Noise for example, in that show, there was a boss battle where basically the DJ was playing. A giant demon appeared behind him. The demon threatened to kill the DJ. And the audience had to all work together to bring down the monster so the show could go on. Whereas, Imogen Heap was actually a holographic show where we replaced Imogen's hologram in her actual living room, like a 3D recreation of that space. And we were trying to create a more intimate fan to artist experience.
So I think over the years we've learned that virtual concerts can give all kinds of different experiences that aren't possible in reality. And that ultimately the things that are good about real shows shouldn't be unrelated. There's really no replacement for being in a large crowd and feeling the base pounding your chest. We've really instead focused on gamified elements, making the show as interactive and crowdsourced as possible, producing fantastical cinematic sequences that would just be impossible to create at a physical venue, stuff like that.
Newsweek subscription offers >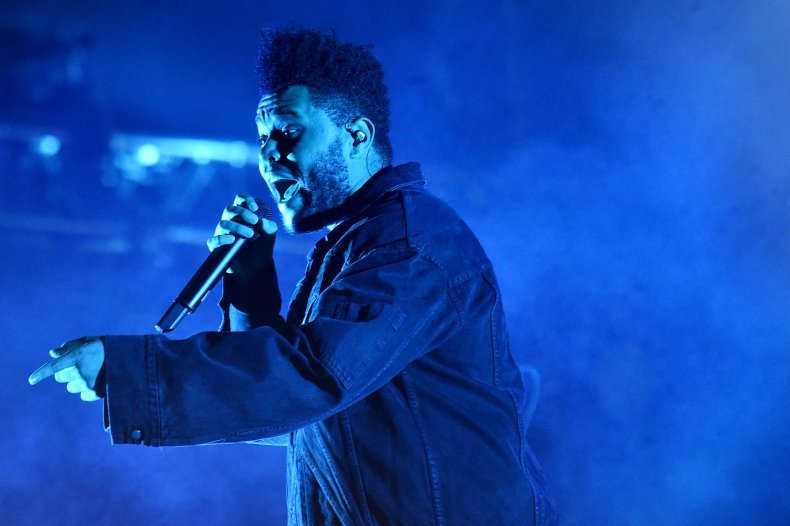 Tell me about how Wave came about and the inspiration behind virtual concerts.
I'm a musician myself and I'm sitting in a sea of keyboards right now. Frankly, I love working from home because I get to play music. So yeah, I'm a musician as well as most of our company actually. We started the company four years ago to help musicians like ourselves make money by going on tour virtually. And back when we started the company in 2016, we were purely a virtual reality company with the mission of I think reinventing the concert.
We were just thinking, "Okay, we know what a concert is in real life. What if you were to do a concert and a video game, what would that look like? And what are the new things you could do that wouldn't be a replacement or even trying to emulate a concert? But it would just be sort of a new type of experience."
So over the years, we've shifted our business model in terms of how we distribute the content. It started just as a headset mounted VR experience. And now we've gotten a truly cross-platform, but the mission's always been the same. Let's support musicians and also create an experience that you couldn't have in real life.
I love the Weeknd! I made a TikTok account just for this concert! What are the challenges to get the tech right before the concert takes place?
Yeah! I think it's always a challenge when you're doing something new and you have no one to copy. So I think we've worked our way up to executing at the highest level to the scale that the show is going to hit. So those experiences you mentioned, Kill The Noise and Imogen Heap were amazing, but they were smaller shows to smaller audiences. And we really ensured over time that the tech works, the artist has a good experience, the fans get to experience something new and interactive, and we've tested it and are ready for our debut moment. I think this show has the potential to hit a much bigger scale of audience than we're used to hitting. So our John Legend show, for example, a month ago, it was the biggest concert we have ever had and that had 500,000 live attendees. So for this one, we hope to hit much more.
In the promo for The Weeknd Experience, I noticed how the lighting looks similar to a Weeknd concert and the digital avatar resembles the Starboy album cover. Tell me about the process the Wave team goes through to create the look.
It's much like creating a music video or a live stage for an artist. We start with what the artist wants to do conceptually and work backwards from there. I think in this particular instance, we had a bit of an advantage because two of our advisers and creative directors, Dave Wexler and Ian Simon from Strange Loop studios, who's our sister company, already worked with The Weeknd on their live stage design and content. So they did the visuals for The Weeknd's epic Coachella performance a couple of years ago. We have a great working relationship with the team and their creative director. It was a pretty seamless collaboration in terms of locking the overall creative and art direction.
I think the biggest challenge here was we're turning Abel [Makkonen Tesfaye] into an avatar. Taking his brand into the 3D kind of a gaming space was an interesting creative challenge, but we're really excited about how it turned out.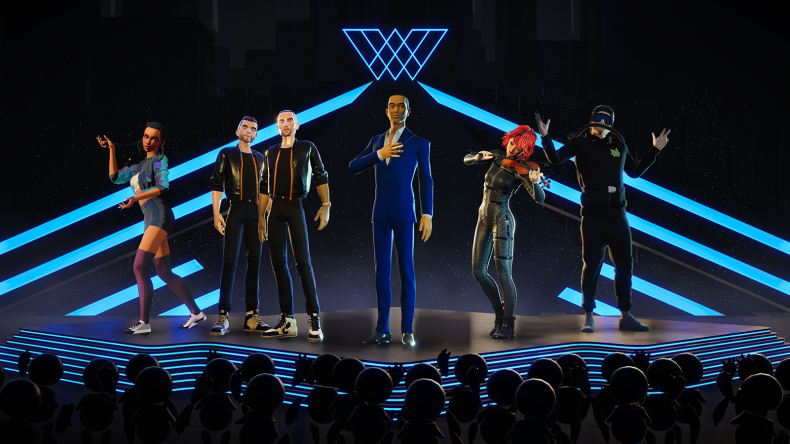 What I really like about this virtual concert is that it's great for social distancing and leaves me stress-free from the pandemic. Has the pandemic created a different outlook for Wave and its tech?
Absolutely! I mean, number one, we never would have wished for this to happen to live music. It's a really bad time for the music industry. Again, we started the company to help musicians make money and have careers in music and a lot of people right now are hurting. I think the pandemic has helped clarify what we do in a pretty powerful way. And it's definitely helped our business.
So it's probably two main ways. One: more artists want to work with us because nobody can really go on tour right now. Wave offers an incredible way to reach a huge scale of fans and the potential to monetize them in a way, that one day we'll eclipse we believe how much money you can make playing an actual show.
There are already some examples of this, like with Travis Scott and Marshmello on Fortnite. The artists are starting to understand that virtual concerts are not a lesser version of a real show. It can do unique things and the business of it is actually very good. We've just had a ton of artists reaching out that are on The Weeknd level. Our slate of shows that we now have booked and are booking for the next year is just absolutely incredible.
And number two, I just think it clarifies the value proposition of what we do. I mean, we've been company for four and a half years. And it felt like often we were always in the future or too far down the timeline of the world's receptivity to this concept. We're kind of at step 10 when the rest of the world was at step two. Even though we started in VR, we made the decision to pivot out of that space and distribute our content to these streaming platforms and these gaming platforms, which we haven't announced.
And I feel like that pulled us to step five at least. We're like, "Cool, we're still in the future but people are starting to understand what we do." And we were able to book artists like Lindsey Stirling and John Legend, but now the pandemic has pulled the future even more forward. And now we're right up, everyone is at step three. And it honestly feels stressful because we wish we could work faster, given all the demand that we have now for our services.
What's next for Wave?
Good question! I think we're continuing to iterate and create a number of these experiences over the next year. And we have new platform partners to announce, new geographical territories where we're taking our experiences. We're really devoted to supporting musicians.
So I think that first phase of our company that we discussed was about defining the format of what these shows are, what tech you need to build to enable the experiences that artists and fans want. And we're in the phase now where we're proving out that concept, that scale with larger and larger audiences and bigger and more important musicians. But then step three is really about just democratizing each part of the chain so that more artists can participate and more fans can participate. So I think we're really looking at how more people can create Wave content and how those experiences can get propagated across more types of people.
So our goal is to build this completely new ecosystem within the music industry, which is going to benefit artists, fans, rights-holders in a new way that only technology like gaming could enable. So it's a super ambitious goal and concept for a company, but we feel really confident how we've executed thus far. And I think the next 12 months are going to be really, really interesting.
The Weeknd Experience takes place tonight. Do you get to enjoy watching the virtual concert? Or is there more pressure on the day of?
I think we've gotten so good at doing this. It feels like just throwing a normal concert. I mean, there are a lot of logistics and details to iron out, but we're super confident that it's going to go well. And even though the technology is very complex, we have a lot of fail-safes in case anything in the chain breaks.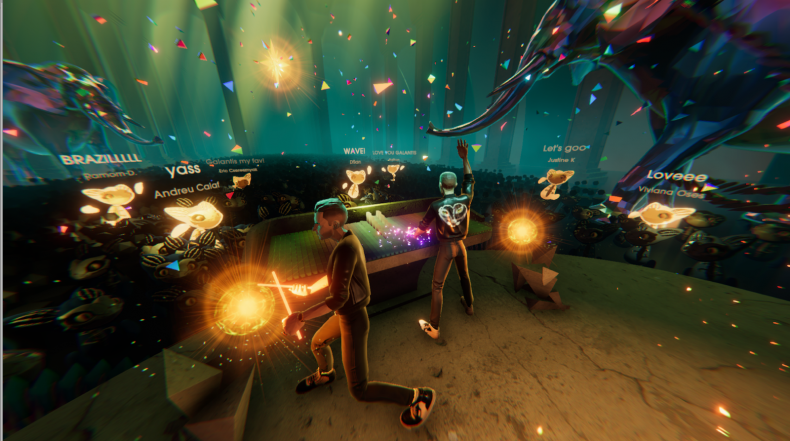 The Weeknd Experience: Creating Tonight's Virtual Concert and How to Stream It | Culture