Lionel Richie, The Weekday and Every Other Nickname Fans Have Given The Weeknd in Response to New Look
The Weeknd is now officially The Weekday or, possibly, a young Lionel Richie reincarnated – at least to fans, who have started referring to the singer by these names, among several others, after he hit the red carpet debuting a gentlemanly new look.
The 29-year-old singer appeared at the 2019 Toronto International Film Festival (TIFF) Monday night with a fuller afro than usual. For the last few years The Weeknd — whose birth name is Abel Tesfaye— has worn his curly 'fro tapered on the sides, however, it seems he has recently started growing his hair back out as his hairdo was rounder than usual. The Canadian singer's beard was also noticeably missing. He arrived at the TIFF premiere for Uncut Gems with a particularly clean-shaven face, with nothing remaining aside from his mustache.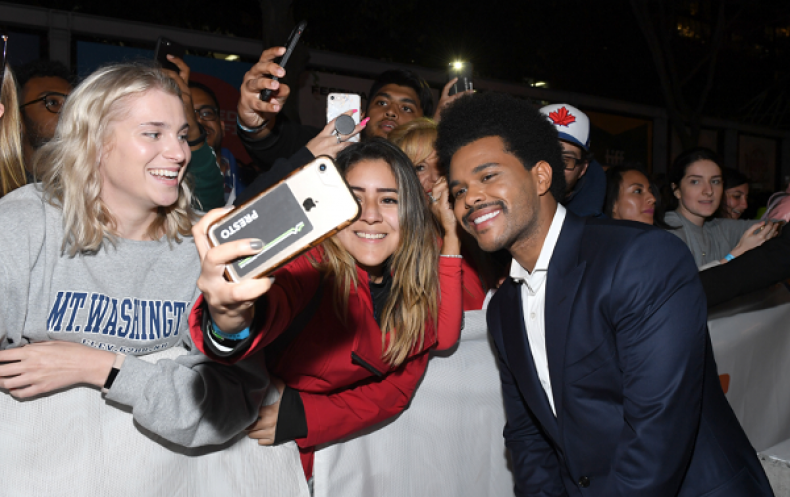 The new look wasn't missed by fans, who flooded social media with comments on his appearance. Some people on Twitter suggested The Weeknd had transitioned into a demure alter ego named "The Sunday Afternoon," "The Whole Week" and various other hilarious takes on potential week-related stage names, while some fans thought the singer resembled a number of his R&B predecessors—namely Lionel Richie.
The "Hello" singer began trending on Twitter on Tuesday after so many people suggested The Weeknd had modeled his new look on Richie. Some shared side-by-side screenshots of The Weeknd and a young Richie to showcase just how much the men resembled each other. Then there were some folks who thought The Weeknd looked more like a blend of Richie and another R&B legend, El Debarge.
"He look like Lionel Richie had a baby with el debarge..." one fan wrote on Twitter on Tuesday.
Others suggested The Weeknd may have been channeling his inner Richie to combat the heartbreak of his latest split with model Bella Hadid.
"Biggest glow down of 2019, has a break up and turns into Lionel Richie #heartbroken," one Twitter user wrote on Tuesday.
The Weeknd's appearance at the premiere marked his first public outing since his breakup with Hadid in August. The couple began dating back in 2015 and initially called it quits in November 2016. However, they reunited in April 2018.
The breakup, cryptic social media messages and The Weeknd's new look had some fans wondering if the House of Balloons singer was finally gearing up to release new music. The last time he switched up his hair, trading in his famous dreadlocks for a short tapered haircut, he dropped 2016's hit album Starboy.
See a few more reactions to The Weeknd's fresh appearance below.