The Weeknd Debuts a New Look at TIFF and Fans Can't Believe It's Him
The Weeknd stepped out onto the red carpet Monday night at Toronto International Film Festival (TIFF) with a brand new look, prompting a huge reaction from his fans.
The Canadian musician—real name Abel Tesfaye—appeared at the premiere of Uncut Gems, a new crime-comedy caper in which he plays himself. The film also stars Adam Sandler, Get Out star Lakeith Stanfield and Idina Menzel.
But the talk of Monday night's premiere was not about the movie (though that, too, has got some serious buzz—it scored great reviews and 100 percent fresh on Rotten Tomatoes after its premiere at Telluride Film Festival last month) but The Weeknd looking very much unlike The Weeknd we have all come to know.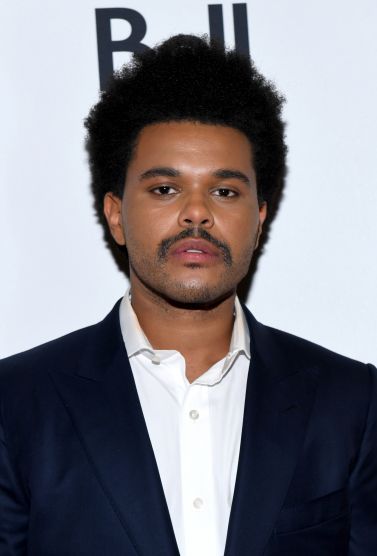 The "Starboy" singer, looking dapper in a dark suit, was without his signature hairstyle and beard, instead going clean-shaven with just a moustache.
Fans on Twitter expressed disbelief that the man pictured was in fact the "Can't Feel My Face" singer.
Christina wrote: "what y'all do with the real The Weeknd? this right here not him tho"
Luis Rafael joked: "The Weeknd is now El Wikén and he does Salsa music"
According to E! News, Monday's Uncut Gems premiere at TIFF was The Weeknd's first red carpet appearance since his split with Bella Hadid in August. The couple have dated on and off since 2015.
Uncut Gems directors Josh and Benny Safdie recently told Variety how The Weeknd's cameo in their film came about, telling Variety that "he's a friend of ours and he's a real cinephile." The film is set in 2012 and the Safdie brothers asked the singer to play himself before he became a household name.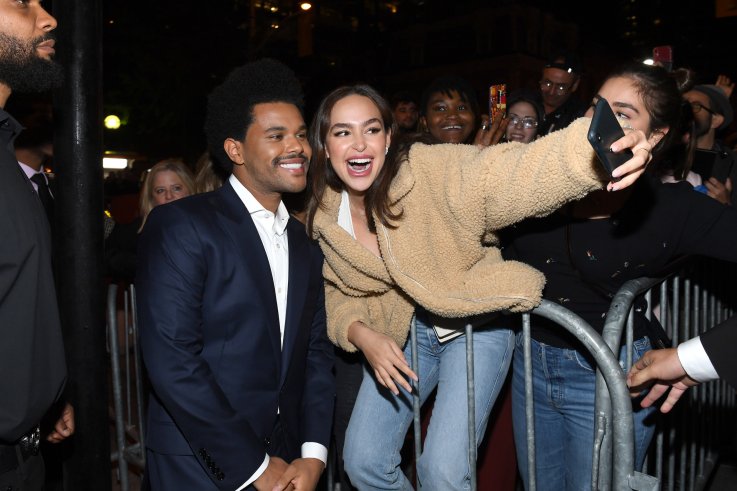 In the film, The Weeknd performs in a club that is also attended by Sandler's character. The two even get into a fight.
"He was very specific about the kind of character he wanted to play," Benny Sadie told Variety.
Josh Safdie added: "Because he said he was a relentless punk in 2012. So we were like, 'Oh, okay, we'll write that into the movie.' And we had to make his hair again, because he so iconically shaved his head—well, not shaved it, but cut it all off for his huge mega-album, Starboy. And now, with his new album, he's kind of going with a new thing.
"But he was like, 'Yeah, we have to bring back the punk.' And I said, 'Well, tell me about the punk!' And then he's like like, 'The punk—my hair was kind of becoming its own thing, along with my ego...' I was excited to get into that."
In Uncut Gems, The Weeknd performs a track called "The Morning," which featured on his very first mixtape, House of Balloons, released in 2011.
"That's a real, live performance," said Benny Safdie. "That was something that he didn't have to do, but he's like, 'I want this to be real.' It added to the energy of the whole room. Everybody was so excited. You can just feel it bleeding out of the screen."
The Weeknd Debuts a New Look at TIFF and Fans Can't Believe It's Him | Culture