Weeping Boy Tries to Save Fish From Becoming Family Lunch
A family planning to eat a fresh fish that they bought in a market nearly missed out on the meal after their little boy ran off with it to keep it alive.
According to the boy's father, who identified himself only by his surname Cheng, his preschool-age child stole the fish when he realized his grandmother was going to kill it for the family to eat.
Cheng said he bought the live fish at a wet market in Handan, in the northern Chinese province of Hebei, on July 19.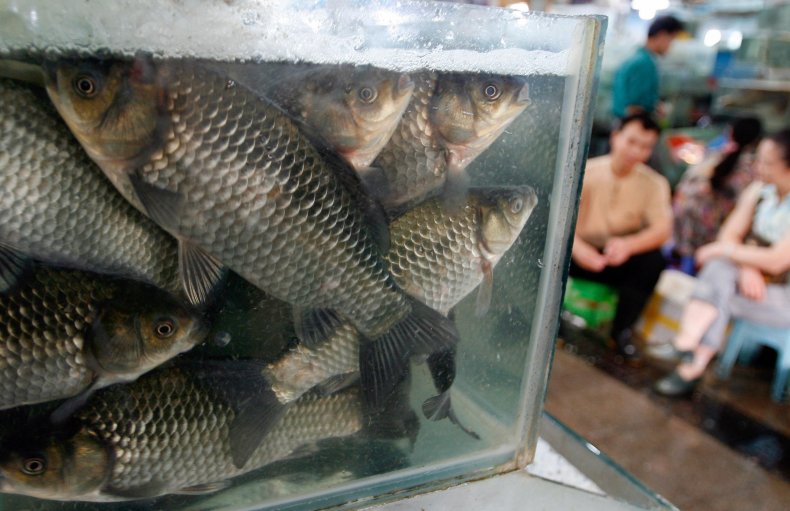 Wet markets are popular in China and Southeast Asia where they sell fresh meat and seafood; many sell live fish and other animals.
When he got home, Cheng said, he put the fish in a sink in order to keep it alive and fresh until it was time to cook it.
His son was delighted at seeing the living fish in the sink, said Cheng, and he allowed the boy to play with the animal.
But the boy's grandmother wanted to kill the fish for midday lunch, so the child grabbed it and ran.
With video rolling, Cheng found his son crying and stroking the fish in an attempt to console it about its impending fate. Although fish need water to breathe, some species can survive for hours without it.
Cheng said he didn't expect his son would grow so attached to the family's lunch. In the end, he killed the fish when his son wasn't looking.
The Chinese people consume more fish overall than any other country on earth, but the sheer size of China's population masks a different trend. The nation ranks 23rd in fish consumption per capita, according to the United Nations Food and Agriculture Organization.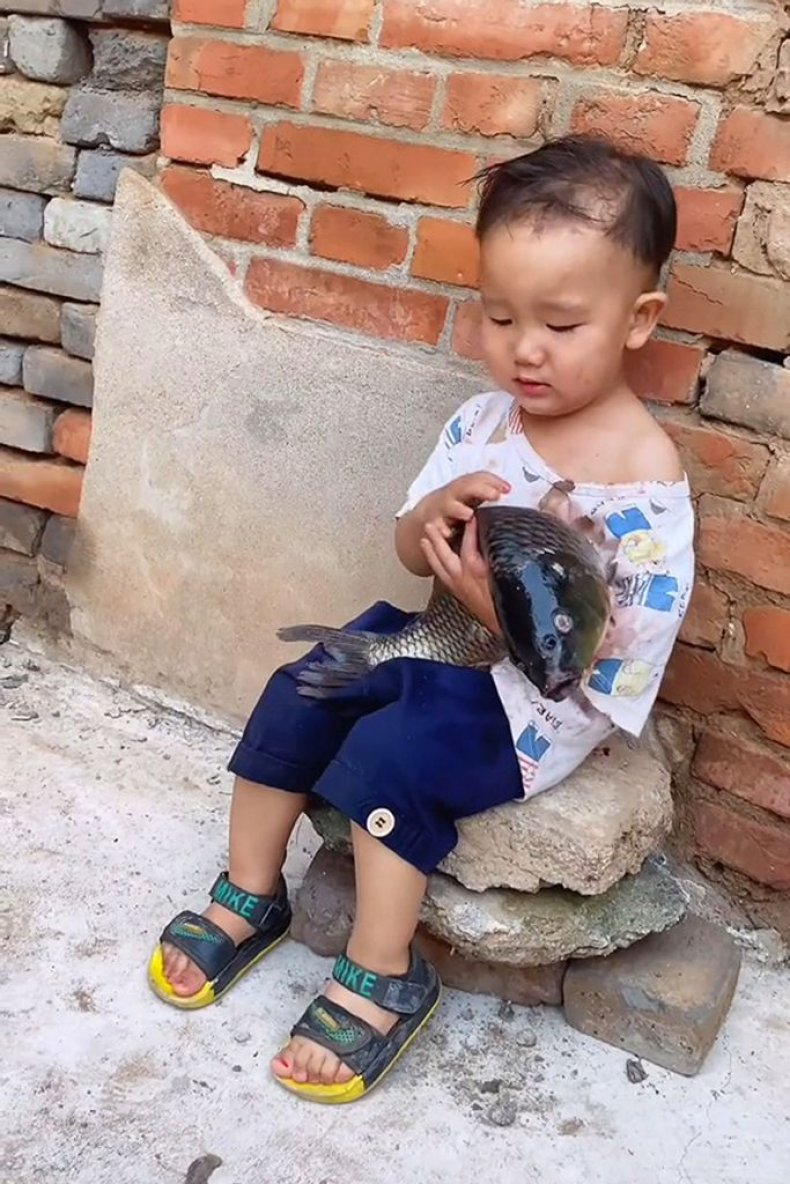 China is also the world's largest exporter of fish, logging $19.22 billion in trade with other nations in 2019 alone.
Much of that catch comes from places far away from the Chinese mainland, according to the nonprofit Blue Ocean Network. China has registered nearly 2,600 fishing vessels, an armada about 10 times what the United States sends into the oceans, the NGO says.
They travel as far away as the Atlantic coast of western Africa, according to the nonprofit China Africa Network, depleting ocean stocks that other nations depend on. The Chinese government subsidizes the building and operations of these fleets, according to the U.S. State Department.
Even so, fish and other foodstuffs have been in short supply in China as the COVID-19 pandemic added economic pressure to every facet of life there. Pork and corn supplies have been tightest, leading to dramatic price increases, according to the agriculture consultancy Glaub Farm Management. China denies it is in a food crisis, but initiated a nationwide "Clean Plate" public information campaign last year encouraging people to stop putting more food on their plates than they could eat.
This story was provided to Newsweek by Zenger News.