A Utah resident has died after becoming infected with an antibiotic-resistant strain of bacteria following a medical tourism trip to Tijuana, Mexico, where they underwent weight-loss surgery.
The bacteria, known as Pseudomonas aeruginosa, is found widely in the environment. Infections usually occur among people with weakened immune systems—and most often in hospitals—according to the Centers for Disease Control and Prevention (CDC.)
The Utah Department of Health (UDOH) say that the deceased patient—who has not been named to protect the privacy of the family—is the latest of eight reported cases of citizens of the state becoming infected with P. aeruginosa after traveling to Tijuana for similar procedures. Fortunately, all of the other patients recovered from their infections.
Interviews with the surviving patients revealed that seven of the eight—including the one who died—had visited the same surgeon, Mario Almanza, for their procedures. Furthermore, five of the patients said that they had been referred to this surgeon by a medical tourism agency known as "Weight Loss Agents."
The UDOH issued a warning urging people not to travel to Mexico to undergo these kinds of procedures after the current outbreak of P. aeruginosa was first reported in January. Similar cases of infection with this bacteria linked to procedures conducted in Mexico have been reported across the U.S.
"We cannot provide any assurances of patient safety or quality of care to individuals who are considering undergoing such procedures in Tijuana," Allyn Nakashima, manager of the UDOH Healthcare-Associated Infections/Antimicrobial Resistant Program, said in a statement. "I cannot stress enough the safest course of action is not to travel to Mexico for these procedures. Using an internationally accredited facility is not a guarantee that your medical care will be free of complications."
The UDOH says that anyone who received a surgery in Tijuana since August 2018 and is experiencing symptoms such as fever, redness, swelling at the incision site and pus or drainage at the incision site should seek medical care immediately.
Infections with the bacteria—which can be spread by health workers or contaminated equipment—may lead to serious illness and death in people with weakened immune systems.
The preferred course of treatment is antibiotics. However, increasing bacterial resistance to these drugs—particularly in hospitals—is making these infections more difficult to treat. Those strains of the bacteria which are resistant to multiple antibiotics tend to be the most deadly for patients in hospitals.
According to the CDC, more than 50,000 infections with P. aeruginosa occur in the U.S. every year within healthcare settings. More than 13 percent of these infections are resistant to multiple drugs, leading to the deaths of around 400 people annually.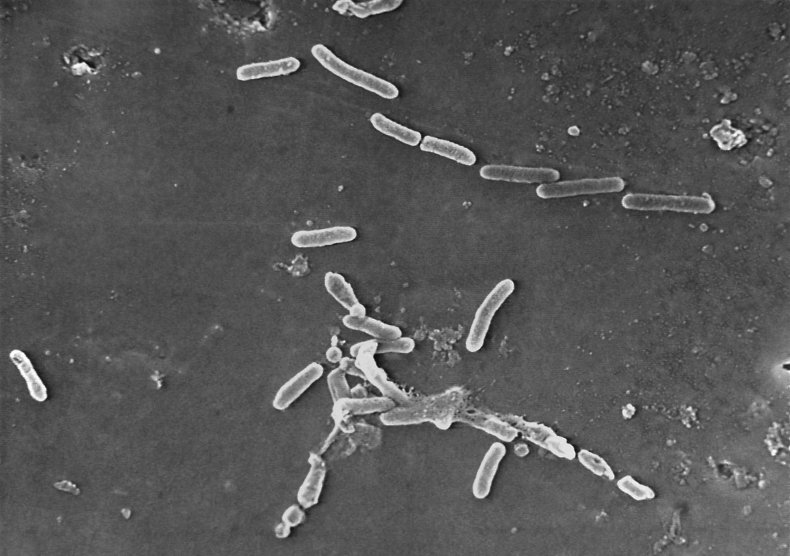 Uncommon Knowledge
Newsweek is committed to challenging conventional wisdom and finding connections in the search for common ground.
Newsweek is committed to challenging conventional wisdom and finding connections in the search for common ground.
About the writer
Aristos is a Newsweek science reporter with the London, U.K., bureau. He reports on science and health topics, including; animal, mental health, and psychology-related stories. Aristos joined Newsweek in 2018 from IBTimes UK and had previously worked at The World Weekly. He is a graduate of the University of Nottingham and City University, London. Languages: English. You can get in touch with Aristos by emailing a.georgiou@newsweek.com.