World's "Once" Heaviest Man Alive Loses Half His Body Weight, Now Down to 600 Pounds
Juan Pedro Franco, 33, was once the world's heaviest man alive. At 1,300 pounds, the Mexico native weighed nearly seven times as much as an average man, but he has since lost more than 500 pounds. His weight loss story is impressive, but doctors advice he still has further to go.
Franco is currently in Zapopan, Mexico, recovering from his second gastric bypass weight loss surgery operation, which involved splitting his stomach in half and removing a section of his intestines in order to reduce the amount of food he is able to consume. According to The International Business Times, Franco is recovering well and his doctors are optimistic about his future weight loss goals.
Although Franco has lost a significant amount since his first weight loss operation in May, his doctors hope that this final operation will help him lose an additional 200 pounds, bringing his total weight to around 600 pounds.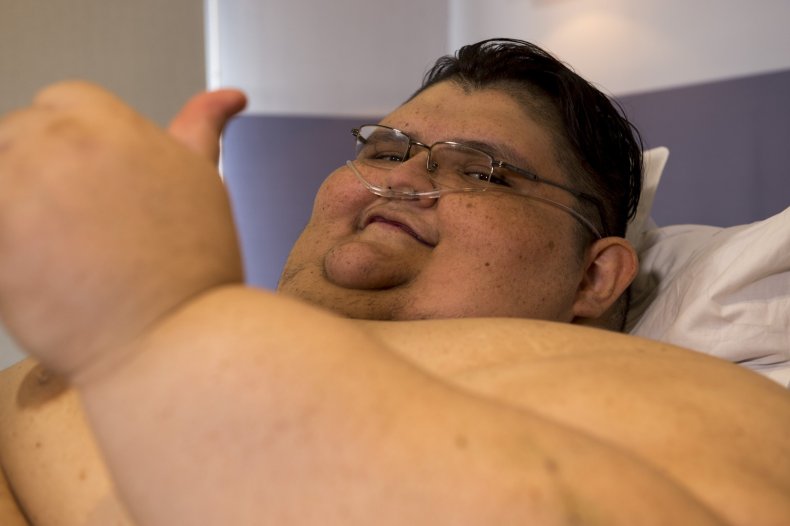 Despite already having undergone a previous weight loss operation, Franco explained that the second surgery caused more concern than the first.
"I was more nervous than in the first surgery," he said in a statement cited by The Japan Times. "But I knew that this second surgery was a priority in my life if I am to be able to move forward."
For Franco, losing weight isn't just about reaching a number goal on a scale. He hopes that further weight loss will allow him to get off his diabetes and high blood pressure medication, and enable him to walk again and "feel the air" for the first time in years, BBC Mundo reported. In an emotional Spanish language interview with BBC Mundo, Franco highlighted his determination to win back his life, and explained how he refuses to give up the fight until the very end.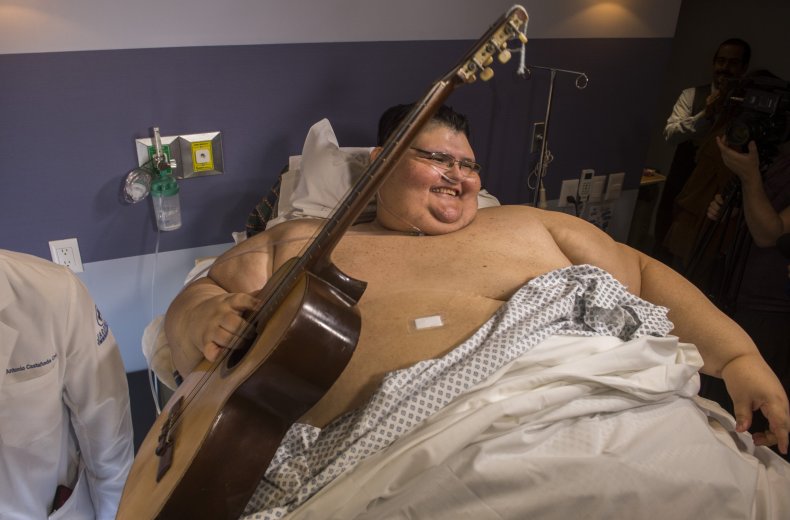 The Guinness World Records recognized Franco as the world's heaviest man earlier this year after citing that his weight as of last December, 1,311 pounds, made him the heaviest living person. This followed the death of the previous heaviest person alive Manuel Uribe, also from Mexico, who weighed 1,316 before his passing.
Mexico has one of the highest obesity rates in the world, with 74 percent of women and 70 percent of men—two-thirds of adults—classified as obese. According to the UN World Food Programme (WFP), this is a widespread problem throughout the region and "overnutrition," where individuals consume far too much food, may soon become the largest social and economic burden, overpassing undernutrition, The Guardian reported.