Weight Watchers Slapped With $1.5 Million Fine Over App for Children
Companies affiliated with the Weight Watchers program have agreed to pay $1.5 million in penalties to settle charges that their mobile app collected sensitive information on children as young as 8 years old.
This comes after Marketplace reported a "massive spike" in ransomware-related cyberattacks and that the "personal information of more and more people is being circulated on the dark web. That includes children, something that might come as an unwelcome surprise to many parents. That means huge tranches of sensitive data were stolen from all sorts of places like school districts and health care providers—and then resold online."
The U.S. Justice Department and Federal Trade Commission on Friday announced the companies will pay the civil penalties to resolve allegations that their children's weight management program violated the Children's Online Privacy Protection Act and the Children's Online Privacy Protection Rule.
The allegations concern a mobile app and website launched in 2019 by Weight Watchers, now rebranded as "WW." The app, called Kurbo, is intended for use by kids as young as 8 and up to 17. According to WW, the app is a scientifically proven, family-based program based on decades of clinical research from Stanford University.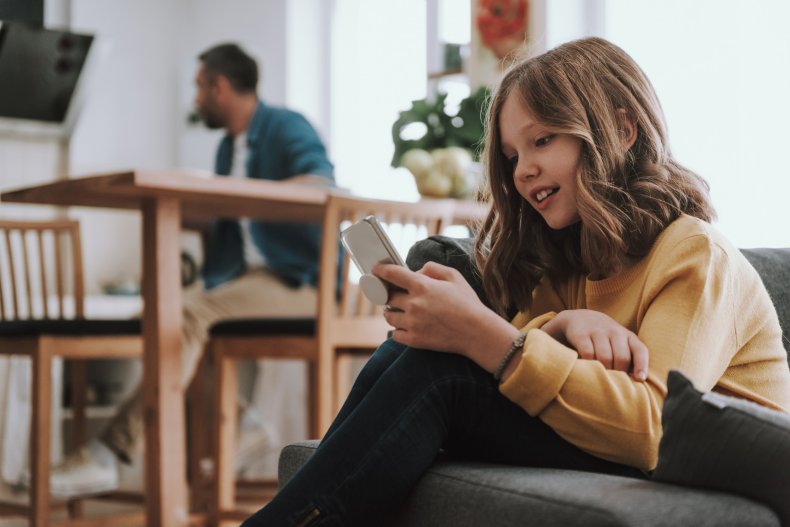 WW acquired the nutrition app Kurbo in 2018 and spent a year building it up to add breathing-exercise instructions, a Snapchat-like interface and multi-day streaks to encourage regular activity. Children (or their parents) enter information including height, weight, age, health goals and what they eat. Kurbo ranks food choices to steer kids and families toward healthy eating choices.
"Kurbo takes child privacy very seriously and its highest priority is protecting its members and their personal data," Michael Colosi, Kurbo executive, told Newsweek in a statement. "Data collected in Kurbo's paid counseling program is used in strict compliance with parental consent solely to help children learn better eating habits."
Colosi said that the company disputes allegations that "its historical practices" violated the Children's Online Privacy Protection Act. He said the company promptly corrected any "possible compliance gap" that FTC staff pointed out, and the settlement is also not an admission of wrongdoing.
The limited information collected by the app was intended to help users develop better eating habits, said Colosi. Kurbo never targeted children with advertising or attempted to cash in on the data by selling to third parties and parents never complained, he said.
The Justice Department in February filed a complaint on behalf of the FTC alleging that WW and Kurbo used the app to collect children's personal information without their parent's consent. The complaint alleges the app's features did not give parents adequate notice about data it collected on their children. The app allegedly also didn't do enough to obtain parents' consent for any data collection.
"Parents have a right to know and consent before companies collect their children's personal information," Principal Deputy Assistant Attorney General Brian M. Boynton said in a statement.
In addition to the penalties, the settlement prohibits the companies from collecting personal information from children in violation of the Children's Online Privacy Protection Rule. Additionally, the companies must delete any data or algorithms that were obtained in violation of federal law.