Weird Al Tour Dates Are Here, But the Shows Are 'Not for Everybody'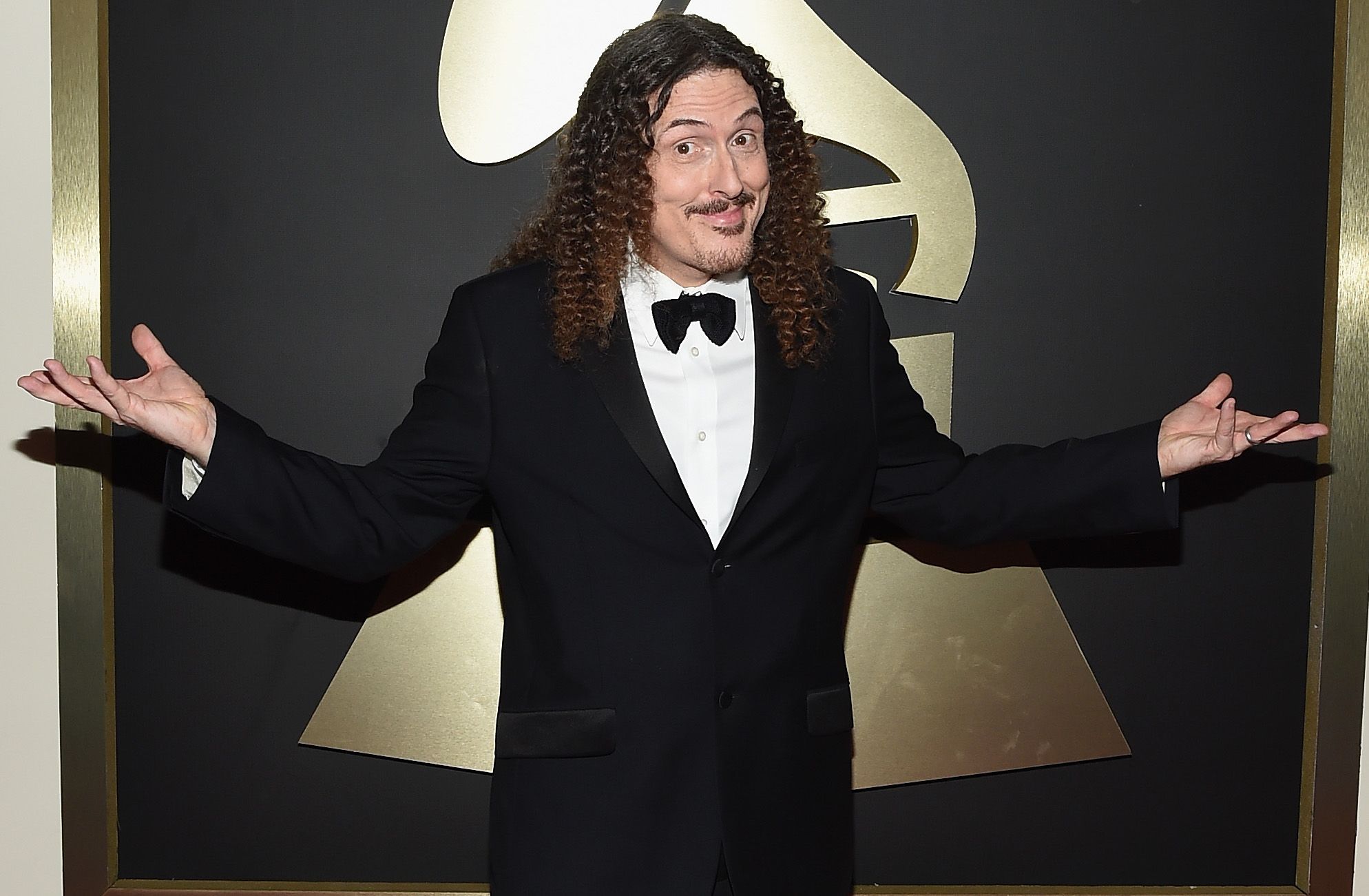 If "Amish Paradise" and "White & Nerdy" live is what you want from a Wierd Al Yankovic concert, then the parody artist's upcoming tour might not be for you. Scratch that, it definitely won't be for you—and the singer wants to make sure you know it. Weird Al announced the dates for his Ridiculously Self-Indulgent, Ill-Advised Vanity Tour on Friday, but preceded those dates with a warning to fans.
"THIS WILL NOT BE OUR NORMAL KIND OF TOUR," he wrote in a Facebook post. "We're just going to walk out on stage, sit down on stools, and play a bunch of old songs. Oh, and we're going to be performing almost exclusively originals (i.e. not parodies)." He noted that the "obscure tracks" he'll perform will not include costumes, props, graphics or Segways, as had become tradition for his live performances.
Why? Well, it's all in the title—self indulgence! "After putting on multimedia extravaganzas for 35 years," Yankovic wrote, "we just wanted to take it down a few notches and have a little musical palate cleanser." To be fair, Yankovic acknowledged this strategy has "extremely limited appeal" and is "not for everybody."
But the comedian also pointed out that his small but enthusiastic subset of loyal fans will find a lot to like. For one thing, the shows will be smaller and more intimate, so you can feel that much closer to Weird Al. Secondly, Yankovic promised "every show will be different," as in the set list will change for each gig. And, for the first time ever, he will have an opening act: comedian Emo Phillips, who starred alongside Yankovic in the 1989 film UHF.
The tour begins February 27 in Poughkeepsie, NY, travels all over northeast America, makes one stop in Quebec, shoots over to the West Coast, down South, and ends on June 10 in Green Bay, WI. Prices vary depending on the venue, and not all shows have tickets on sale yet. Oh, and there will be a show in Albuquerque; perhaps Weird Al will make an exception here and pull out a well-loved favorite.