Weird Al Will Release Eight Music Videos in Eight Days, Because Weird Al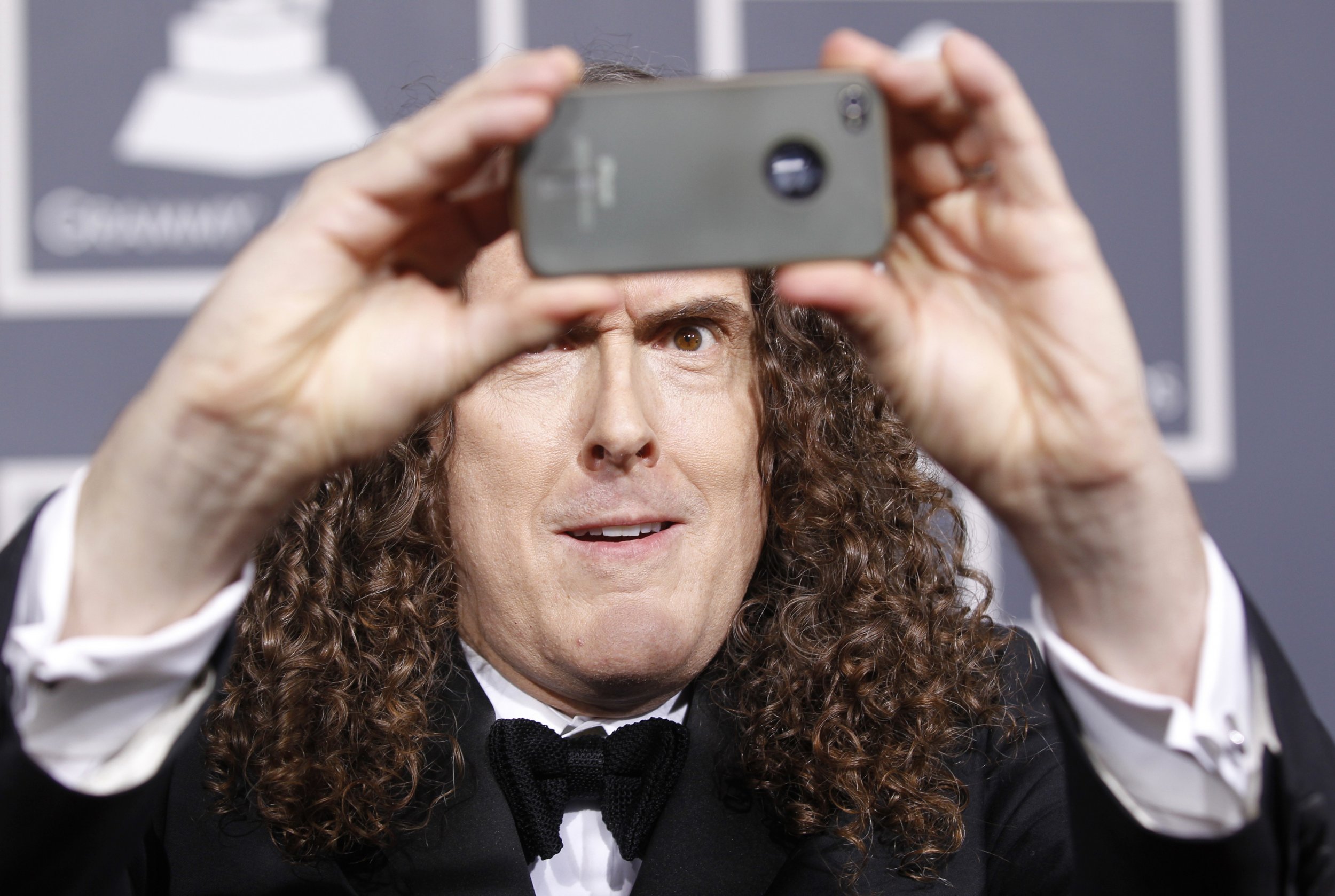 Pop parody poet "Weird Al" Yankovic, who still looks and sounds the same as he did when you were 14 (unless by chance you still associate him with that mustache—it's long gone!), is returning in two weeks with his 14th studio album. That's sort of the beauty of pop music, isn't it? You keep getting older, the stars keep getting younger, but Weird Al is still out there somewhere, writing lyrics about fast food and Amish people and refining the same shtick he mastered in 1983.
The new album is called Mandatory Fun and has a particularly terrifying cover: Yankovic is dressed in some sort of Russian military garb, with an army of legions carrying out his bidding. Here, behold: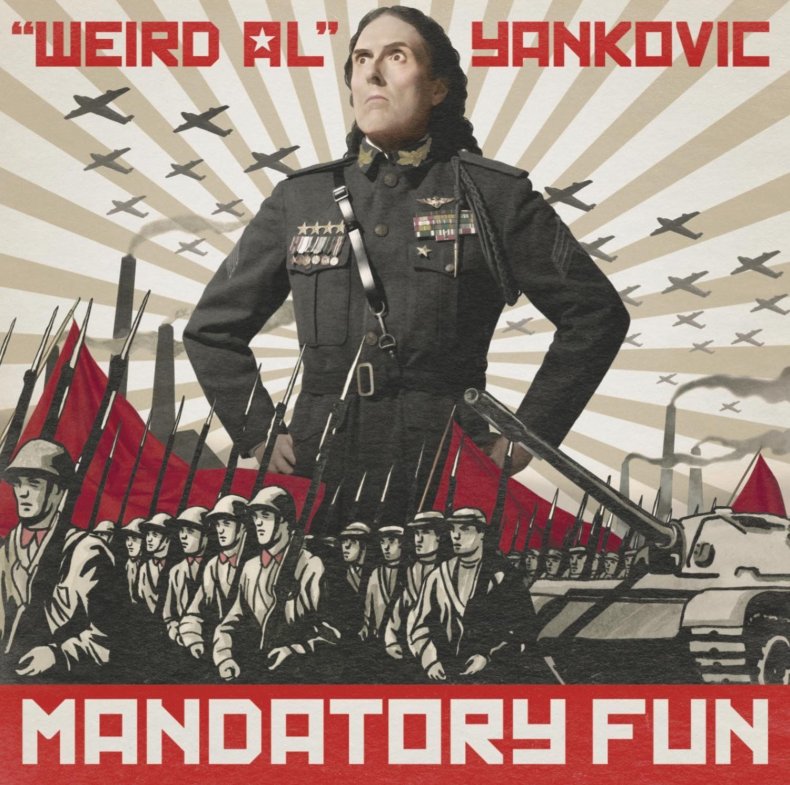 The fun will indeed be mandatory (sorry) on July 14, when Yankovic begins premiering eight new music videos in eight days. The artist announced the Beyoncé-like tactic on Twitter. He hasn't announced the album's track listing, but iTunes appears to have done so for him. (You have to squint; the titles are faded because they are not yet released.)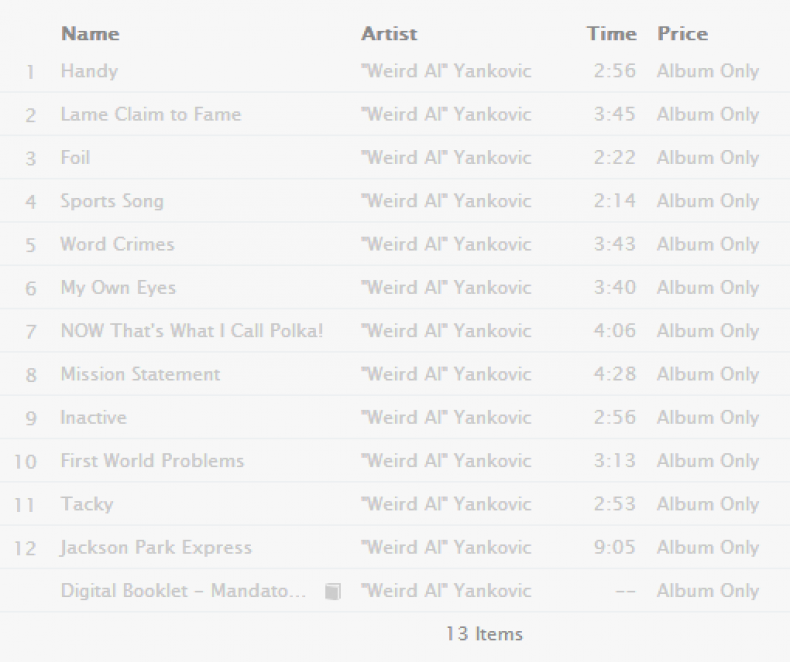 Thankfully, Yankovic doesn't seem to be diverging from the standard format he adopted in like 1985 or so: five or six song parodies, five or six originals (or artist/genre parodies), and a cleverly titled polka medley. But which songs is he parodying?
That's what the Internet (or the small corner of the Internet inhabited people who have continued to adore Yankovic well past their 15th birthday) is trying to figure out. "Handy," it is understood, is almost certainly a spoof of Iggy Azalea's "Fancy." (TMZ recently published footage of Azalea being "ambushed" by Yankovic, who was presumably asking permission for the parody.) "Inactive" is probably a take on Imagine Dragons' "Radioactive." And then "Foil" may well be Lorde's "Royals," "Tacky" is likely Pharrell Williams's still-inescapable "Happy," and "Word Crimes" sounds an awful lot like a play on Robin Thicke's "Blurred Lines," which is only a year out of date—the Thinkpiece Industrial Complex has already moved on to Thicke's new album, Paula.
Anyway, we look forward to Yankovic's presumed 2016 parody, Salsa. For old time's sake, here's "Amish Paradise":