Weis Ice Cream Recall: Everything to Know After Banana Puddin' Is Recalled Over 'Undeclared Egg Allergen'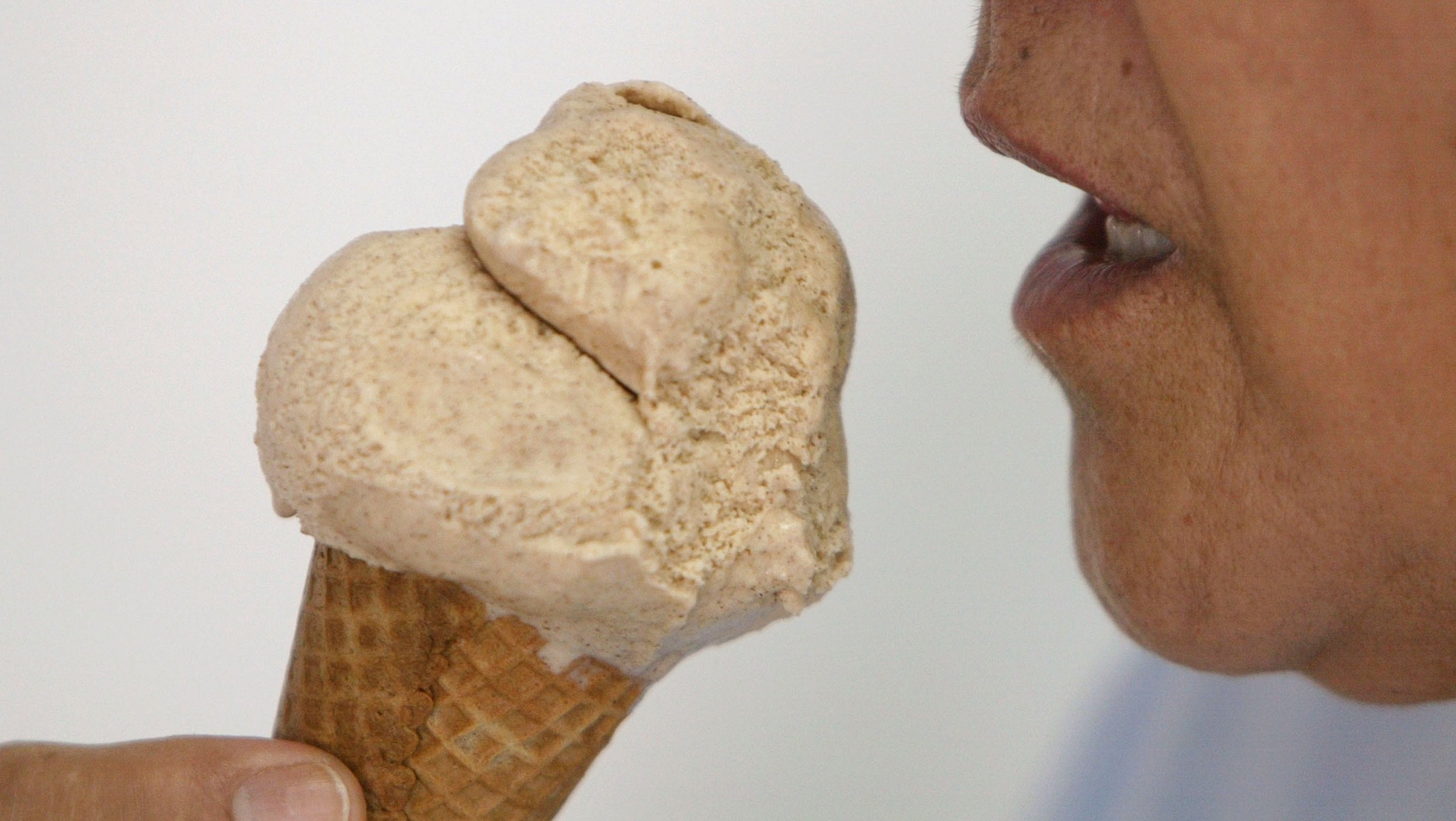 Weis Markets issued a recall on Wednesday for an "undeclared egg allergen" within a banana-flavoried variety of ice cream.
An advisory notice about the Weis Quality Banana Puddin' Ice Cream recall was featured on the U.S. Food and Drug Administration's (FDA) website. The ice cream, which comes in a 48oz white container, failed to list an "egg allergen" on its ingredient label because of a mistake on the supplier's end, the FDA claimed.
"People who have an allergy or severe sensitivity to eggs run the risk of serious or life-threatening allergic reaction if they consume these products," the FDA stated. "There have been no reports of illness from customer's consuming this product to date. This product has been removed from sale."
The Weis Quality Banana Puddin Ice Cream was being sold to consumers across 200 Weis Markets locations in Delaware, Maryland, New Jersey, New York, Pennsylvania, Virginia and West Virginia.
Since all lot codes of the ice cream product are affected by the recall, customers who have purchased it are welcome to return it and will receive a full refund as a result. Customers who have further questions or concerns about the recalled ice cream can call the Weis Customer Service line at 1-866-999-9347. This line is open Monday to Friday from 8 a.m. to 5 p.m. ET.
A representative for Weis Markets didn't immediately return Newsweek's request for comment. Weis Markets is the second company the FDA has issued an ice cream-related recall on this week.
On Monday, Unilever announced a voluntary recall for its pints of Ben & Jerry's Coconut Seven Layer Bar bulk and Ben & Jerry's Chunky Monkey. A limited number of containers were recalled due to the presence of "undeclared" tree nuts like hazelnuts and almonds, which the supplier failed to include on the product's ingredient or allergy information list.
"The products were manufactured in the United States. The affected Chunky Monkey pints were distributed nationwide and reached consumers through retail stores," the FDA's advisory read. "The affected Coconut Seven Layer Bar bulk products were distributed nationwide and reached consumers through wholesale and scoop shops. No product was shipped outside of the U.S."
Consumers with a nut allergy were advised not to consume the product because it could potentially put them at risk of a life-threatening allergic reaction.