Christian College Suspends Transgender Student After He Undergoes Top Surgery, Citing Policy Against 'Sex Immorality'
A small Baptist college in Tennessee suspended a transgender student earlier this month after he underwent top surgery.
Yanna Awtrey, an incoming junior at Welch College in Gallatin, had decided to have the masculinizing operation before returning to school in the fall. His parents were on a mission trip in Bulgaria, and he was spending the summer with family friends at the time. On the August 2, the date of his surgery, Awtrey left a note to his host family, informing them that he would be in the hospital for an unspecified procedure.
Top surgery is a broad term for a variety of procedures performed on the torso to align the body with a person's true gender identity. For trans men, the procedure typically involves an incision below the breast to remove fatty tissue, followed by a resizing and repositioning of the nipple.
"Everything went great," Awtrey, 21, told NBC News. "I woke up and I cried from happiness to the point where my nurse told me to be quieter for the other patients' sake."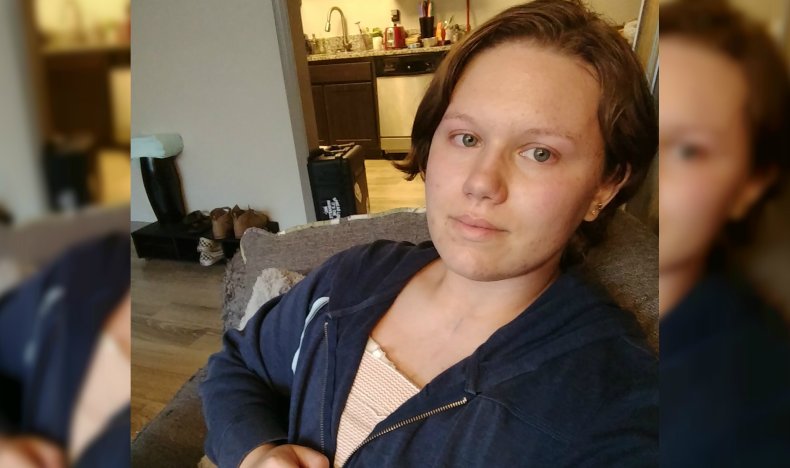 But when one of Awtry's hosts visited him in the hospital, she immediately realized he had undergone surgery as part of his transition. In a Facebook post, Awtrey said the woman "came in and told me they do not want me in their house." She then contacted Awtrey's parents and administrators at Welch College.
A few hours later, Awtrey received an email from Jon Forlines, Welch's vice president for student services, informing him that he was no longer welcome on campus.
Awtrey protested the decision at a disciplinary hearing, where he was suspended for two semesters. He is currently one credit away from completing his biology degree and 11 credits shy of a degree in theological studies.
Although there is no direct language in Welch College's student handbook barring students from undergoing gender confirmation surgery or other trans-related treatment, Forlines claimed Awtrey was in violation of a clause that forbids "engaging in acts of sex immorality—including premarital and extramarital relations, sexual advances and sexual perversion in any form."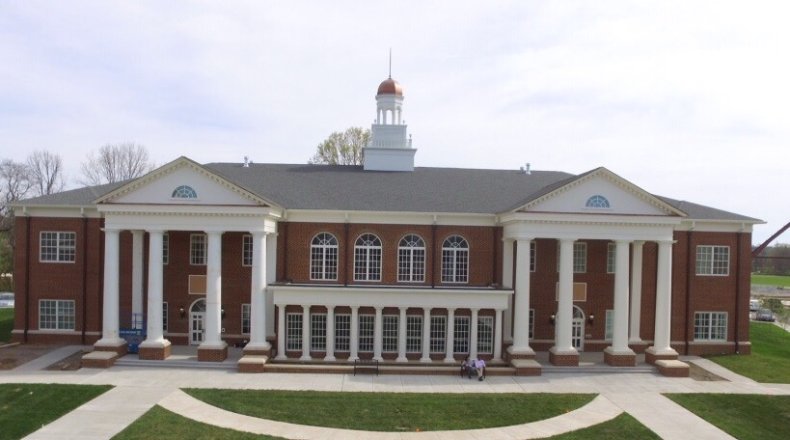 "Welch College believes that individuals experiencing such confusion—and the distress that usually accompanies it—should be treated with love and compassion," Welch College President Matt Pinson said in a statement. "The college also believes that attempting to alter one's bodily identity constitutes a rejection of God's design for humanity."
Awtrey has found new friends to stay with while he recovers from surgery It will take two months before he is healed enough to find a job, he says. And although he technically could reapply to Welch after his suspension, he told NBC News "I doubt I'd be accepted."
Gillian Branstetter, media relations manager for the National Center for Transgender Equality, told Newsweek it was "abhorrent" for an institution to punish a trans student "for receiving the health care they need."
"Transition-related care is recognized as safe, effective, and necessary throughout the mainstream of the medical community," Branstetter said. "Such care is not, as the school describes it, a 'perversion,' and forcing anyone to choose between their future and the treatments prescribed to them by their doctors is ignorant at best."
At least one Welch graduate defended the school's decision.
"Welch College is not 'anti-transgender people,'" wrote Kayla Newland in a comment posted to the Advocate's article about Awtrey. "It stands on the biblical principle that sexual perversion (including the altering of one's sexual orientation to better fit what he/she defines themselves as rather than the way they were born) is a sin. Welch College is very clear with students their expectations and beliefs before students ever enroll. The same consequences would have been the result of a night at the bar that resulted in a drunken state, or a night in with one's significant other outside the bounds of marriage."
Misgendering Awtrey, Newland wrote "Yanna may have felt she had nowhere else to go, but she knew the expectations of her school before she had this surgery... Had she asked for help or guidance, she would have been met with love and grace, granted that if she still went through with this the consequences would have been the same."
Clarifying she was speaking as an individual and not as a representative of the school, Newland said Awtrey "seems to have played Welch College and is now slandering its name, all because she broke the rules that she knew very well."
On August 11, Awtrey updated his Faceboook post to share that he wouldn't be launching a GoFundMe or PayPal campaign, as some had suggested, because "I never want anybody to accuse me of doing something like this for personal gain."
As for why he didn't just wait until after graduation to have the surgery, Awtrey said it wasn't a "lack of foresight," but rather out of desperation.
"I did the surgery at the time that I did as an act of self-preservation and self-love," he wrote. "My gender dysphoria would put me in undesirable and even potentially harmful situations, such as social avoidance almost to the point of agoraphobia—I had even, on multiple occasions, taken a dull knife to my chest... I was sick of living a harmful life, a life half-lived, even if it was only for two years."
Awtry shared he had been suicidal starting at age 11, but since beginning hormone replacement therapy in January 2019, had been free of suicidal thoughts for the first time in a decade.
"That spark of hope and happiness made me crave more it," he wrote, "and that is why I did the surgery on that day, in that year."