Welcome to 'The Diplomat' | Opinion
Listen to The Diplomat podcast by Newsweek, hosted by Jason Greenblatt. The Diplomat will veer away from personality-driven political disputes and instead bring nuance and depth to hot topics. Using his diplomatic skills, Greenblatt aims to get at the root of the issues and attempt to find common ground where it exists, rather than sow further division.
During my three years as the White House's envoy to the Middle East, the hardest task I faced—and I faced it far too frequently—was paying condolence calls to the families who had lost loved ones to the terror that grinds away in the region.
One day in September 2017, I brought along my then-teenaged triplets on one such mission. We were meeting the family of Yousef Ottman, a young Arab-Israeli whose life was snuffed out along with those of two Jewish Israelis in a terror attack. These visits were, as expected, filled with grief, but that evening the Ottman family welcomed my children and me into their home in Abu Ghosh warmly and graciously. We sat with Yousef's father, learning about Yousef, his past and what he had hoped for his future. Yousef was a security guard who stopped the terrorist from getting into the town at the time children were just going to school. He saved many lives that day when he gave up his own.
When we stood up to leave, Yousef's father gently wrapped his arms around my son Noah and kissed him on the head. "You are like my son," he said softly, his voice cracking slightly. It was a stark reminder of the human toll of the conflict. That same evening, I visited the families of Solomon Gavriyah and Or Arish, the Jewish Israelis killed in that same terror attack. Each visit was a painful reminder how much work remained to be done to bring hope and a better future to the next generation.
I carried with me my encounters from that evening throughout my time in the Middle East, using them to constantly remind myself of our shared humanity. I committed to trying to bridge the divide between opposing sides in the wider conflict in the Middle East, the ever-growing divide in this beautiful, blessed country, the United States of America, and anywhere else my work or travels might take me.
The world I inhabited during those three years at the White House was complicated, inspiring, challenging and moving. Each leader, diplomat and politician had their own priorities; each was colored by their own interpretation of the historical, economic, sociological and political issues involved. Essential to any form of progress we made was understanding the many elements that contributed to the making of each point of view and to trying to create a bridge between the sides, if possible.
Admittedly, sometimes it just was not possible, and that too is something we have to recognize. Not all conflicts can be resolved. Not all positions can be reconciled. Sometimes bridges cannot be built. But at the very least we have to explore whether or not these bridges can be conceived of, designed, engineered and maybe even built.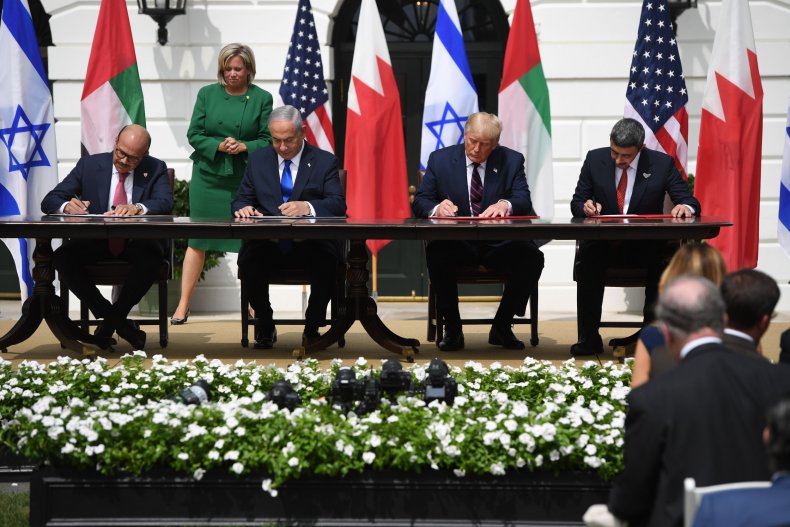 As I moved through this world and interacted with its statesmen, diplomats, businessmen and citizens, the one constant for me was an appreciation of its complexity. To get to the heart of the multifaceted and often thorny issues, it was essential to try to understand the people behind them. It was important for me to meet them, speak with them, listen to them and, if I was lucky enough, to spend meaningful time with them. It was critical to grant every party the respect and consideration each inherently deserved.
I firmly believe that the most important element in any dialogue—indeed, the element that defines true dialogue—is the ability to listen to those whose opinions differ from our own, no matter how deep the differences, and to respond with a respectful regard for their experiences. Values don't need to be compromised—but if we distinguish between ideals and opinion, we can certainly hold tight to the former while still finding middle ground on the latter.
By now it has become clear that within our own national experience, we've seen that nothing productive comes out of inflexibility and contempt for the other side. In order to contribute to progress, we have to hear from all points of view.
This is what I hope to bring to the table as the host of a new podcast, aptly named The Diplomat: An understanding that simplification distorts any point of view, an appreciation of the complexities inherent in our differences and a determination to examine multiple facets through multiple lenses. As someone whose views are more conservative, I will no doubt bring my personal perspective to the exchange, but my goals will always be to listen, educate, learn and, most important, try to build bridges between the gaps.
What I hope to do is to demonstrate, through interviews with people representing different positions on important issues, is how much we can all benefit from putting consideration and courtesy at the core of every debate and every examination of an issue. I want to illustrate that adopting such a stance will add to our knowledge and understanding, thereby enabling us to build those bridges beneficial to all.
To effectuate real, lasting change, we have to be willing to have the conversations with people who don't share our views, as well as with those who do. We have to be comfortable with the strength of our positions and be willing to have our positions tested. I did this virtually each day as I strove to bring positive change to the Middle East while I was at the White House. And now I will strive to do it with The Diplomat—only this time, focused on a wider variety of issues and topics.
I invite people to listen to the podcasts as my guests and I engage in honest, straightforward and meaningful conversations to help us shape the world to become what it should be.
Jason D. Greenblatt was the White House's Middle East envoy for nearly three years and is the host of the podcast The Diplomat hosted by Newsweek. Follow him on Twitter: @GreenblattJD.
The views expressed in this article are the writer's own.