Who Is Isaac on 'Welcome to Eden' and What He Means for Season 2 on Netflix
Welcome to Eden has slowly but surely made its way up the Netflix charts – in the U.S., it is currently second behind Ozark. Netflix viewers everywhere have been drawn into the show, and are desperate for answers about the true nature of Blue Eden and whether Zoa (Amaia Aberasturi) will ever escape the island.
Netflix viewers, however, are most puzzled by who Isaac is. First encountered in Episode 2, Isaac is a small boy who few people on the island seem to know about and appear to have magical powers.
Isaac's appearance on the Spanish show (originally titled Bienvenidos a Edén) offers more questions than it does answers. Those questions, however, look like they will be central to Season 2 if Netflix decides to renew the series.
Who is Isaac on Welcome to Eden?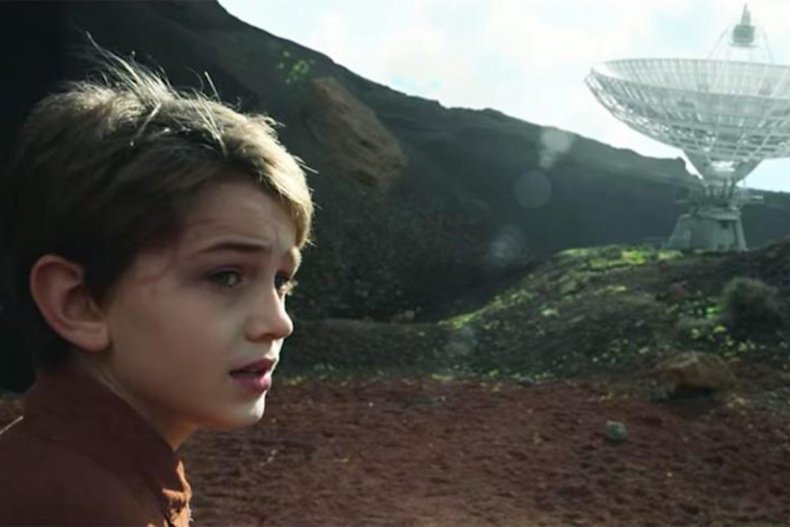 In the second episode, after drinking the hallucinogenic Blue Eden drink, Zoa thinks she sees a small boy but loses him when she tries to follow. Zoa is later told that there are no children on the island, so she is ready to believe that she simply imagined him due to the effect of the beverage.
By the second-to-last episode of Welcome to Eden, however, we learn for sure that the boy is real – but that he may not be what he seems.
After Eden resident Erik (Guillermo Pfening) gets injured, Astrid (Amaia Salamanca) takes him to Isaac, who appears to heal his wounds. However, the show does not tell us exactly how he does this, or indeed exactly who he is.
The Netflix series, however, does drop some hints. We see a drawing, for example, of Erik, Astrid and Isaac holding hands, heavily implying Isaac is their son. And yet, Bienvenidos a Edén also hints that he may have a higher position in the cult than Erik and Astrid. He also speaks of his aim to visit the "real" Eden at some point, suggesting that this is one of the cult's main aims.
What does Isaac's reveal mean for Welcome to Eden Season 2?
Though the show may be hiding some key pieces of what's going on, one reading of the clues we are given is that Isaac's powers may have something to do with Blue Eden. Perhaps the drink gave him powers, or the fact that Astrid drank it while pregnant allowed her child to gain healing abilities. Either way, exactly what Blue Eden does or does not do is likely to be teased out if Season 2 gets a greenlight.
Why exactly did someone tell Zoa there were children on the island? There are few possible explanations for this. Perhaps they do not consider Isaac as a child but as a god (which would explain his higher position in the cult), or they simply thought that Zoa was not ready to learn about Isaac yet until she was a confirmed member of the group. After all, what's a little white lie when you have already lured someone to an island under false pretenses, drugged them, and then refused to let them leave?
Whatever this detail means, Season 2 will have to reveal more about the exact makeup of this cult and what exactly its aims are. If it is looking for the 'real' Eden, how does it intend to get there, and what role will Isaac and Zoa play in its plan? And that's not even to get into what messages the cult is transmitting from the satellite dish.
Also, if the cult lied about Isaac, could there be more children on the island, each with their own powers? Could the cult be trying to create a new Eden on Earth by breeding a race of super-powered children? We will not know until Season 2 goes into development, but it seems like Isaac is just the beginning of the mysteries in Eden.
Welcome to Eden/Bienvenidos a Edén is streaming now on Netflix.